LED display technology has become a part of the modern advertisement industry. Now, people would like to select LED display for indoor and outdoor applications because LED display screens can provide the better performance and functionality. Besides that, LED displays also can provide customers by using lower power and less energy.
Currently, it has a lot of the innovations in LED display industry, such as OLED, flexible LED screens, transparent LED screens, touch LED displays, outdoor curve displays and etc. As a result, these new developments have greatly improved the businesses, marketers, advertisers, companies, and agencies with new and creative ways to display latest news and information to the audiences.


1 - Transparent Flexible LED Panels

KENSUN transparent flexible LED panel is the latest released new LED display innovation based on our current LED technology. It can deliver you the excellent displaying performance same as the standard LED displays but with the more straightforward way. It could bring to customers with more good features than the standard LED screen.
The transparent flexible LED panel will provide you a revolutionary and easy installation way when you prepare to install it. It can be adopted by any glass surfaces or any building walls, so it would be better to call as a flexible LED sticker.
Customers can stick it to any inside or outdoor glass facades without using the standard structual framework like the normal LED screens. It can save your time and effort to finish such project. It also does not affect the original building structure apperance and outlook.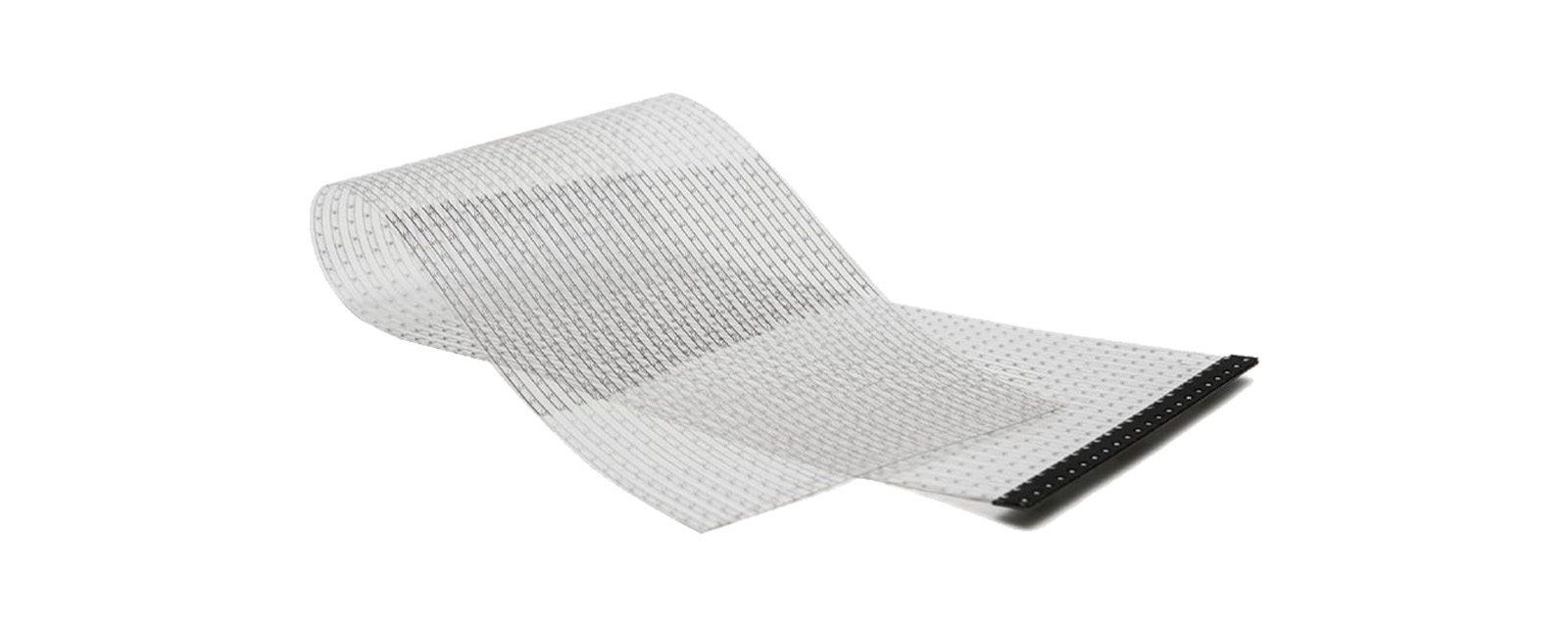 KENSUN transparent flexible LED display would not block the outside or inside view because it has a very high transparency which can achieve about 85% to 90% transparency. It is totally unique. And, this innovative LED solution can be applied to the spectacular designs on curved glasses or iregular glass surfaces because the LED screen is designed to be soft and transparent.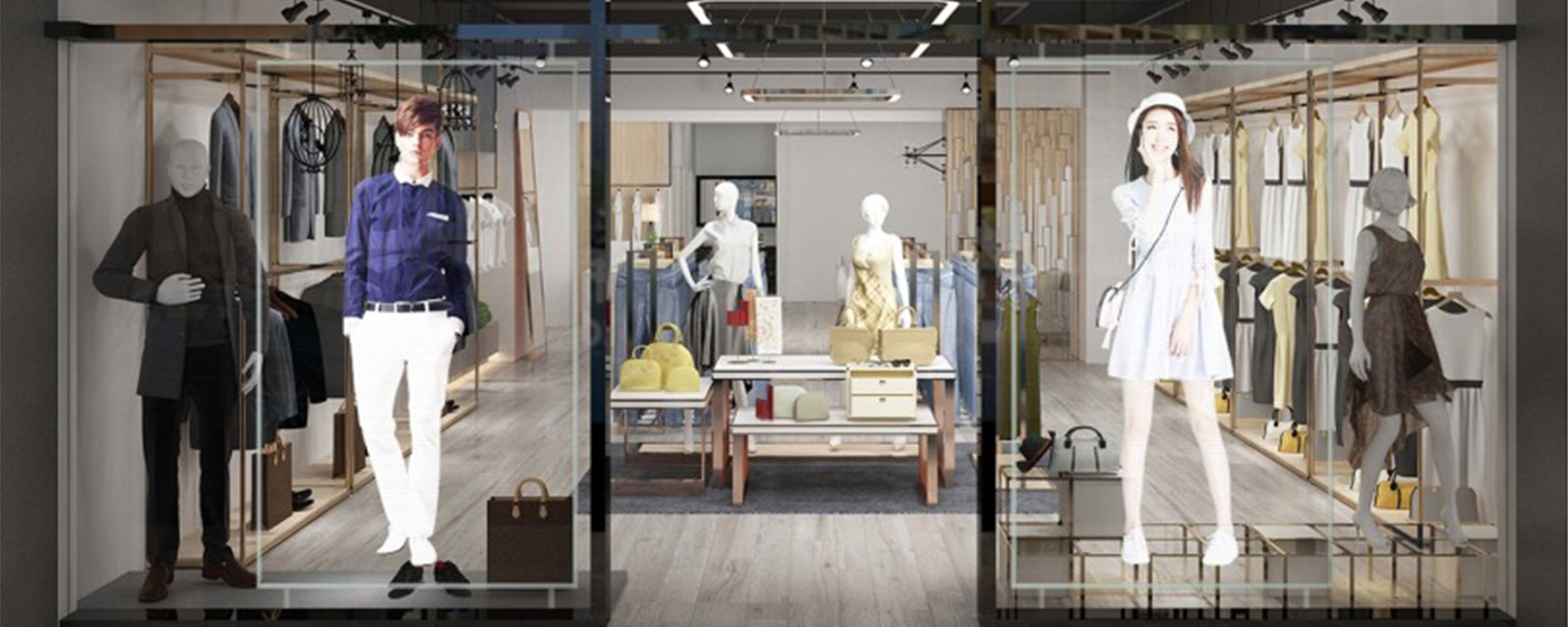 KENSUN transparent flexible LED display can be also called as adhesive LED display. It can permit a perfect integration on the glass walls. It is ultra-slim and thin. The outlook is more like the glass. So, when the screen is working, you will feel the illusion that you have floating on the visual presentations. Thus, it will bring you an effective way to get the customers' attention.
Beside the featues of excellent flexibility and high transparency, the transparent flexible LED display also can display in high brightness over 5,500 nits per each square meter, so the screen content can retain a very good visibility for customers even if the sunshine is extremely bright in the day time. In short, this adhesive LED display will obviously aid your business outstanding in your local market.

The transparent flexible LED display seems very simple comparing to the standard LED displays. It is not wrong, but it also can provide the users experiences of easy installation and application when they try to apply it in the business environment.


Ultra-thin and Ultra-light weight Design


The transparent flexible LED display is about 10 times fragile than the standard normal digital LED screens for the sake of the slim thickness and the use of the extremely light weight raw materials. So, you will find that transparent flexible LED display is easier to move, ship, transit, install and dismantle.


Easy Clipping and Bendable Design


The transparent adhesive LED screen can be made up to 85% transparency. Thus, it becomes more popular than before for the purpose of an LED film screen on glass. It is very clear to view the outdoor and inside views. And, it is also very easy to see-through the glass windows of the shop or store. It has no barriers to block your view when you are seeing it. As a result, this would be a very good choice for you to use such kind of transparent flexible LED display if you are trying to find a LED display solution which would not compromise your indoor lighting and building appearance.