Front Access Outdoor 250x250
P3.91 Outdoor Full Colour LED Module Support Fully Front Access
Product introduction |
For outdoor fixed installation or rental application; SMD LED Display; Weatherproof to IP65/65 standards; high resolution images and long lifetime; Easily configured for various size and aspect ratios; Wide viewing angle;

Cabinet Material:Cast Iron & Double Sided Design
Application:This type of double sided LED display can be used for advertising media on the street because it has ultra-high brightness over 7,500 nits per square meter and full waterproof protection IP67.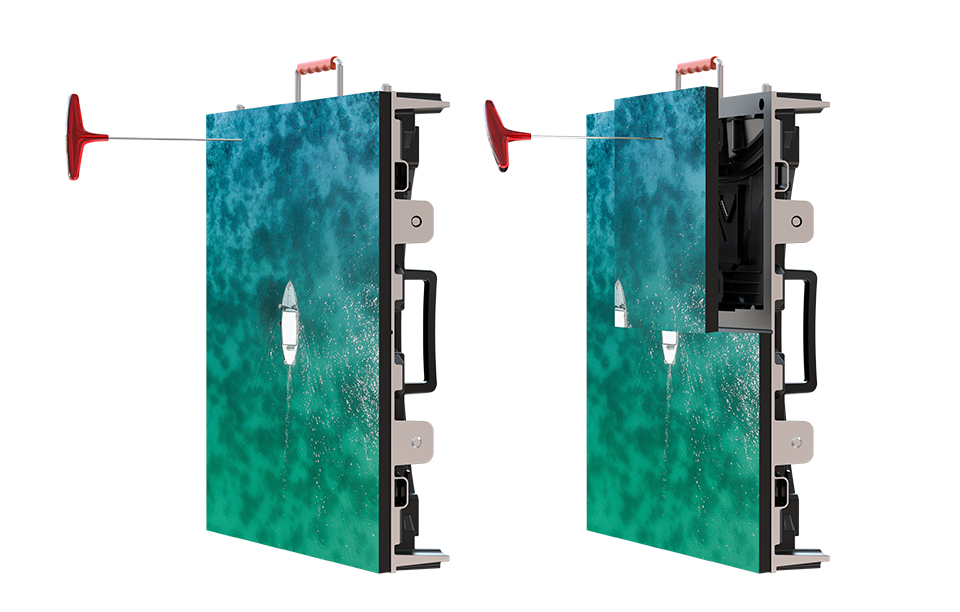 Seamless Joint
Seamless splicing and it could be adjusted to any angle. It is easier to maintain with low noise and low power consumption. 45-degree design can reach a seamless joint together at the corner place.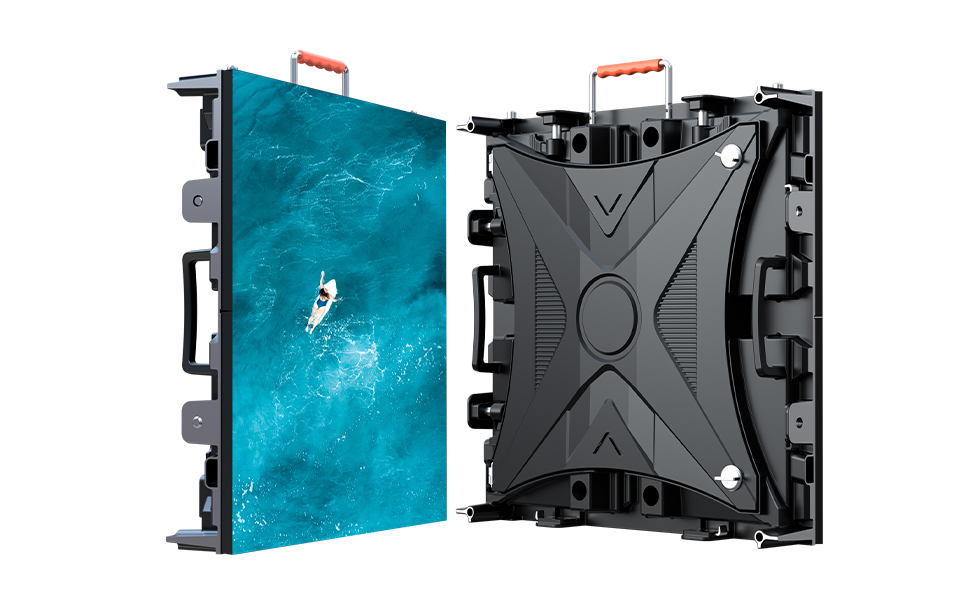 Good Heat Dissipation
This cabinet is made by aluminium structure, which is efficient to release heat from the module and cabinet inner side. It supports both online and offline controlling systems.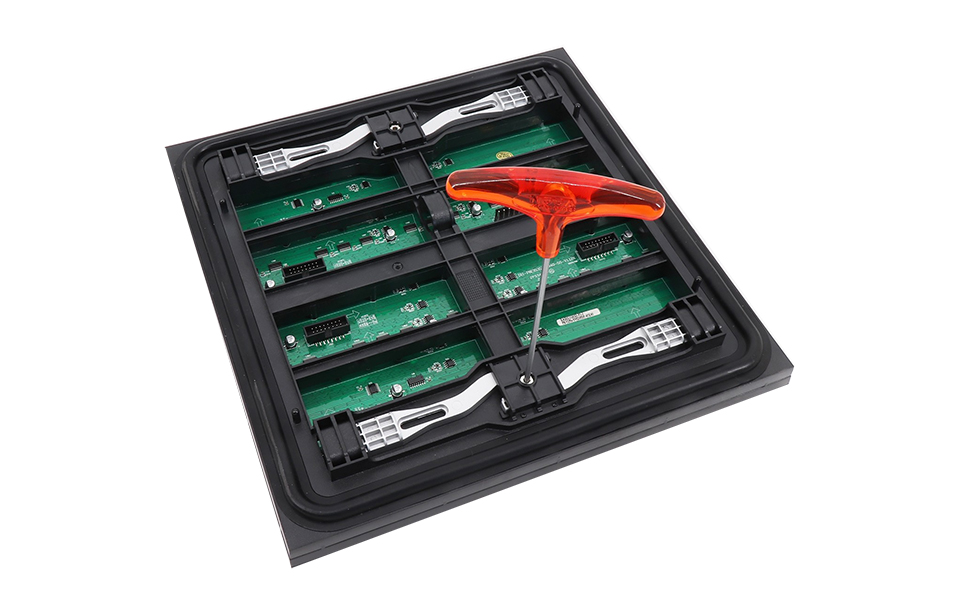 Multiple Pixel Pitches
This display has undergone special treatment and it can be joint with six different sides together and other special shapes. This is not able to achieve by traditional screens.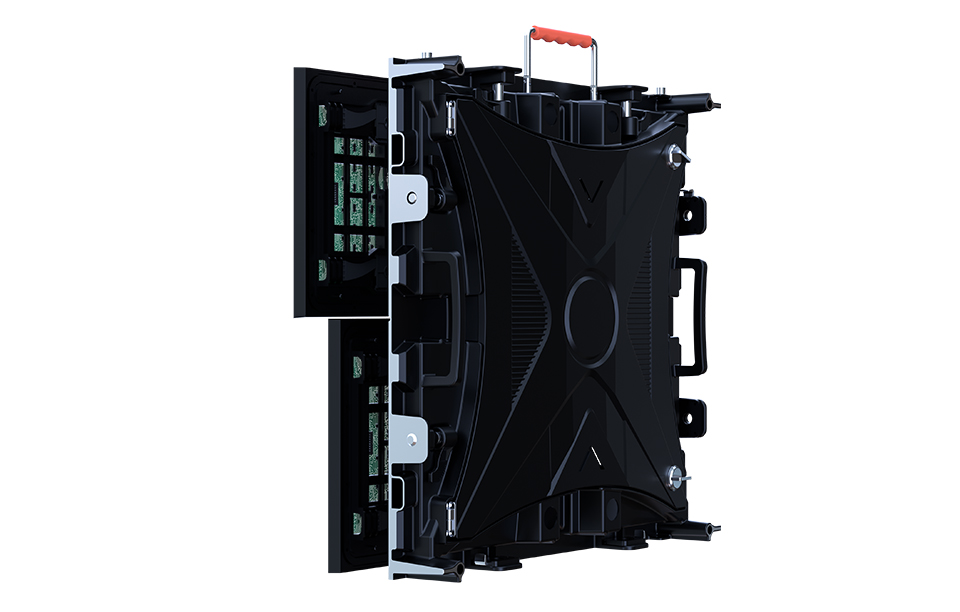 Application Environment
This display can be widely used in Museums, Planetariums, Sicene and Technology Centres, Children's Palaces, Exhibition Halls, Stadiums, Star Hotels, Railway Stations and other places.
Product Parameters
| Item | Parameters |
| --- | --- |
| Pixel pitch | 3.91 |
| LED Type | SMD1921 |
| LED Module Size | 250x250mm |
| LED Module Resolution | 64x64 dots |
| Density per SQ.M | 65,536 dots/SQ.M |
| Signal Processing | 16 bit |
| Grey Level | 4096 - 65536 |
| Refresh Rate | > 3840Hz |
| Scan Mode | 1/8 |
| Brightness | > 5,500 nits |
| Viewing Distance | > 4m |
| Viewing Angle | 160 degree |
| Input Voltage | 100-240V/50-60Hz |
| Max Consumption | 800 W/SQ.M |
| Ave Consumption | 300 W/SQ.M |
| Working Temperature | -20 degree to 45 degree |
| Storage Temperature | -40 degree to 60 degree |
| Input Voltage | DC5V |
| IP Rate | IP65 |
| Working Humidity | 10% - 60% |
| Storage Humidity | 10% - 90% |
| Lifespan | > 100,000 hours |
| MTBF | > 10,000 hours |
| Service Type | Front Service and Rear Service |
| LED Lamp | Nationalstar |
| IC | ICN2038s/2153 |
| Control Card | Nova / Colorlight / LINSN / Huidu |
| Module Weight | 1.1kgs |
| Cabinet Weight | 56kgs per piece |
| Cabinet Depth | 120mm |
| HUB Port | HUB75D |
| Cabinet Material | Cast Iron |