Product Material: Cast iron all-in-one single cabinet and super high bright LED lamps.
Application:Those LED products were widely used in both indoor and outdoor bastketball sports places.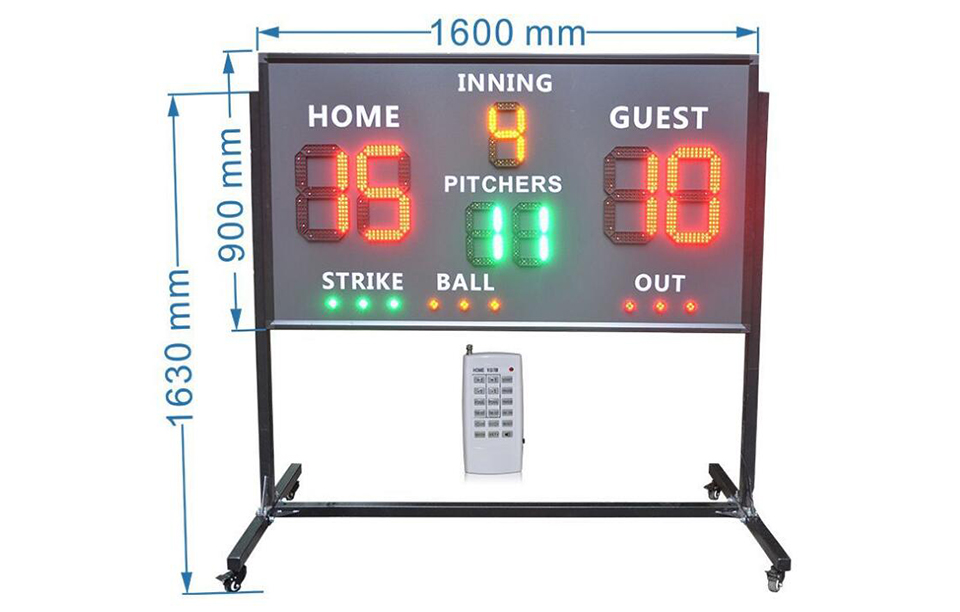 1600mmx900mm
We have this baseball LED scoreboard dimension with 1600mm W x 900mm H. Its depth is only 75mm.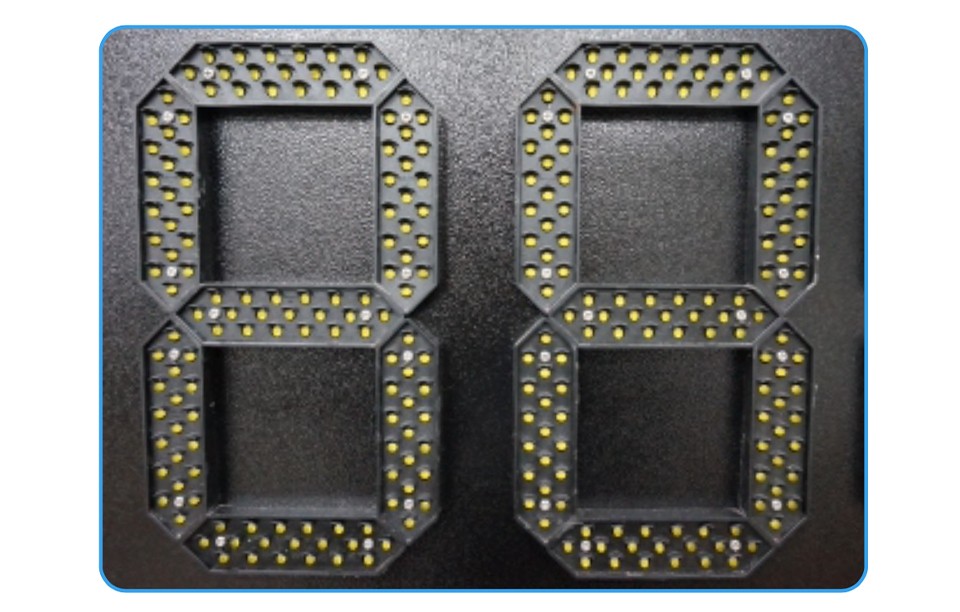 8'' and 12'' Digital
This scoreboard is made by 8 inches digital and 12 inches digital.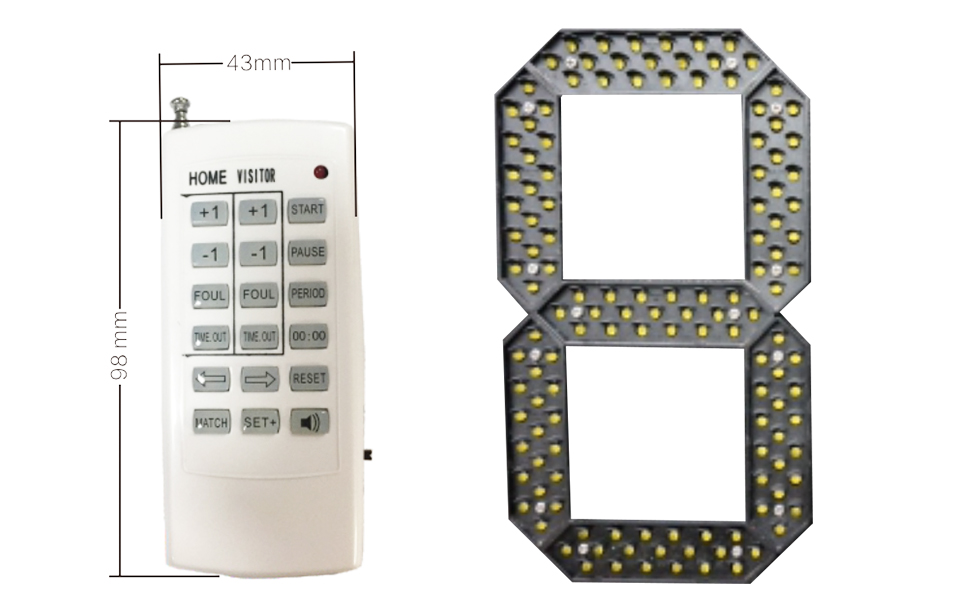 Remote Control
This scoreboard can be controlled by RF remote controller easily.
Product Parameters
| Item | Parameters |
| --- | --- |
| Product Dimension | 1600x900x75mm |
| Module Size | 8'' and 12'' |
| Single Digital Size 1 | 8'' is 120x210mm |
| Single Digital Size 2 | 12'' is 170x310mm |
| Weight of LED Scoreboard | 40KGS |
| Voltage | 110V/220V |
| Power Consumption | 56W |
| Red Colour Brightness | over 4,000 nits |
| Yellow Colour Brightness | over 3,500 nits |
| Green Colour Brightness | over 4,000 nits |
| Lifespan | Over 100,000 hours |
| Viewing Angle | 60 degree |
| Control System | RF remote controller |
| Control Distance | Below 50 meters |
| Drive Mode | Static Current |
| Working Temperature | -25 degree to 55 degree |
| Outer Material | Aluminium |
| Functions | 18 remote changeable digitals |
| Warranty Time | 2 Years Warranty |