Cabinet Material:Die-casting Aluminium LED Cabinet
Application:Those LED products were widely used in both indoor and outdoor places like sports event, basketball stadium, football court, hall, hotel, exhibition room, public square, symbols,building and TV stage background and etc.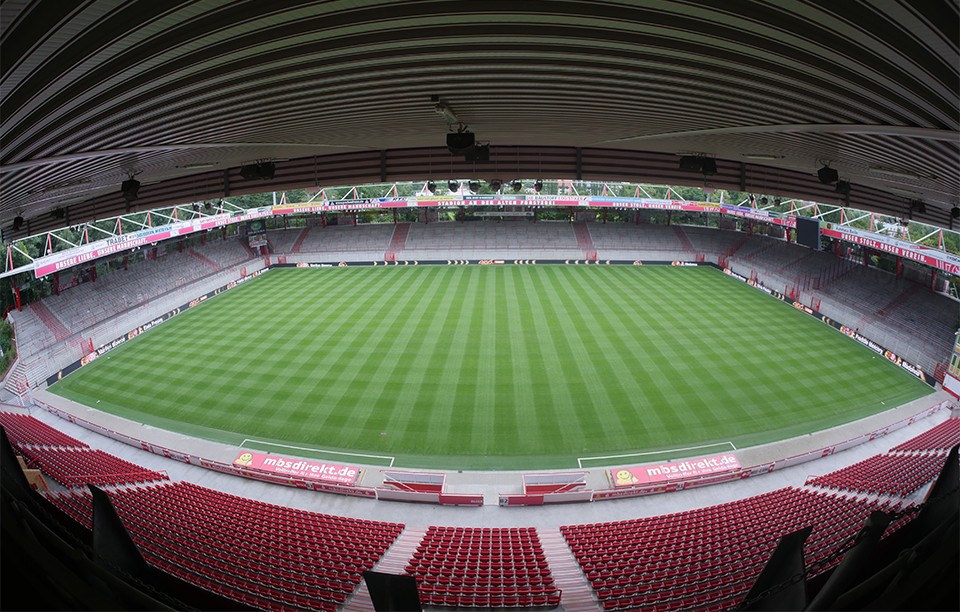 Stadium Perimeter
We have this LED perimeter mainly installed around the competition venue for adveritising broadcasting. It can replace the tranditional spray painting. Its dynamic effects and simple operation can increase advertising revenue by getting higher exposure.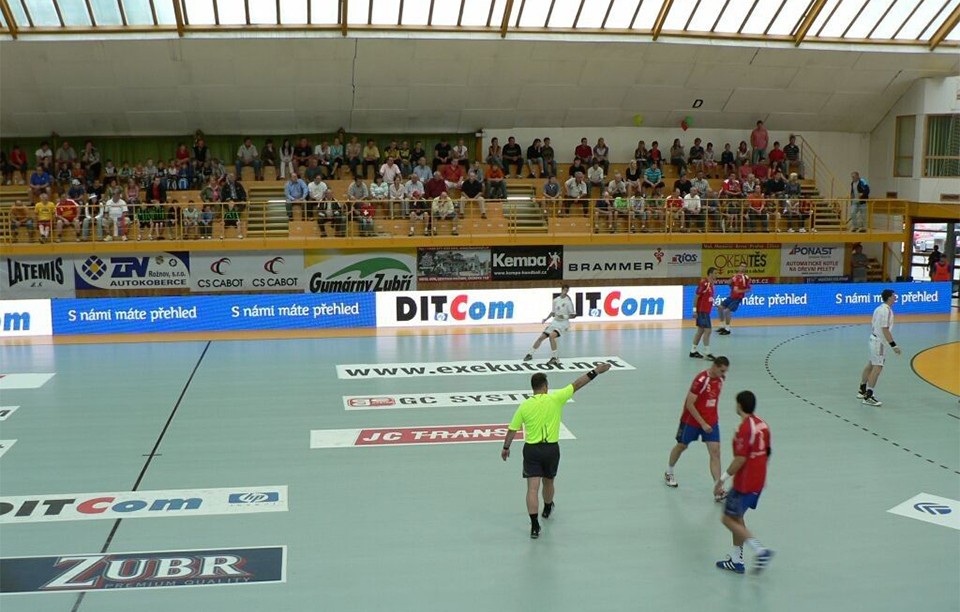 Dual Protection Guarantee
Each panel top has one sponge pad. Its face has rubber soft mask on the surface of the display so as to alleviate the damage caused by impact. Dual protection not only can protect the LEDs, but also it will not cause injury to athletes when panel collision happens.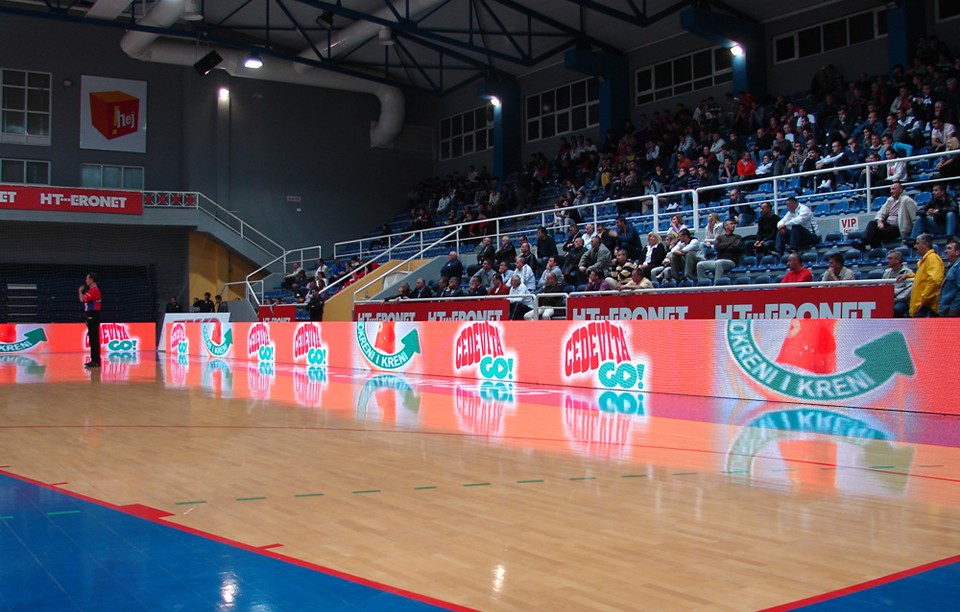 Display Panel Size
This cabinet can be designed to 960mm W x 960mm H and 1280mm W x 960mm H. The module is 320mm W x 320mm H. It suits for pixel pitch 6mm, 8mm and 10mm.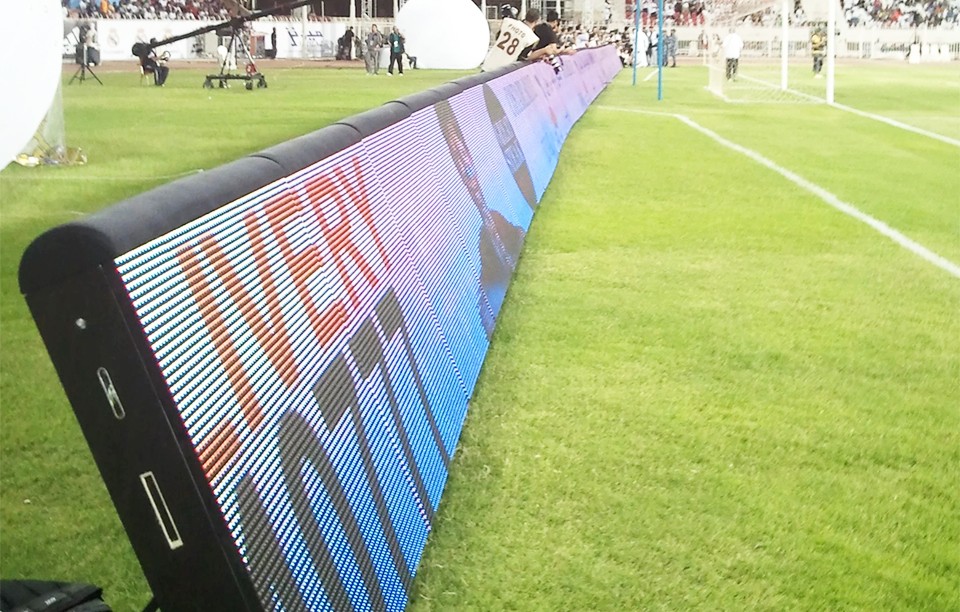 Convenient Maintenace
This cabinet support for full front and rear access for modules, power supplies and control cards with components. It enables you fast disassembly and installation.
Product Parameters
| Item | Parameters |
| --- | --- |
| Pixel pitch | 10mm |
| LED Type | SMD3535 |
| LED Module Size | 320x320mm |
| LED Module Resolution | 32x32dots |
| LED Cabinet Size | 1280x960mm |
| Density per SQ.M | 10,000 dots/SQ.M |
| Signal Processing | 14 bit |
| Grey Level | 4096 - 65536 |
| Refresh Rate | > 3840Hz |
| Scan Mode | 1/2 |
| Brightness | > 6500 nits |
| Viewing Distance | > 10m |
| Contrast Ratio | 5000:1 |
| Viewing Angle | H160/V120 |
| Input Voltage | 100-240V/50-60Hz |
| Max Consumption | < 750 W/SQ.M |
| Ave Consumption | 300 W/SQ.M |
| Working Temperature | -20 degree to 45 degree |
| Storage Temperature | -40 degree to 60 degree |
| Input Voltage | DC5V |
| IP Rate | IP67 |
| Working Humidity | 10% - 60% |
| Storage Humidity | 10% - 90% |
| Lifespan | > 100,000 hours |
| MTBF | > 10,000 hours |
| Service Type | Front Service |
| LED Lamp | Nationalstar |
| IC | ICN2153 |
| Control Card | Nova / Colorlight / LINSN / Huidu |