P25-50 LED Bar Display
P25-50 LED Outdoor Bar Display
Product introduction |
High brightness LED bar display, extremely light weight, easy to assemble. It is durable and versatile for full outdoor humidity environment. This screen can be used for both rental business and fixed installation on the building wall.

Cabinet Material:Cast Iron & Double Sided Design
Application: High-precision die casting aluminum material cabinet, extremely light weight, easy to assemble.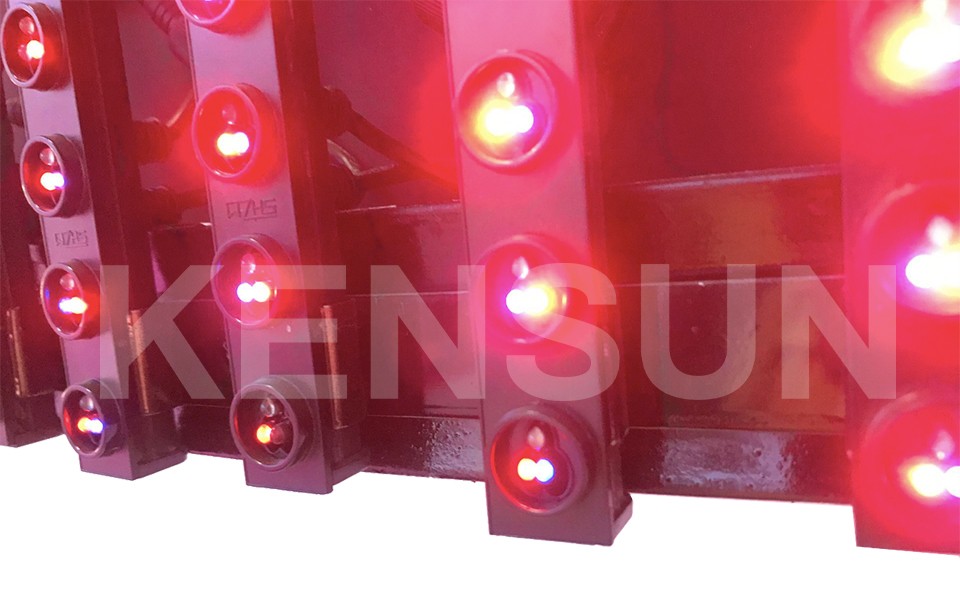 Easy To Install
High-precision slim long aluminum material bar cabinet, extremely light weight, easy to assemble.
1000x16.7x26mm module, compatible with the installation clips;Cabinet size 1000mm L x 22mm W x 33mm H, one cabinet 0.5KG very thin and light, quick install.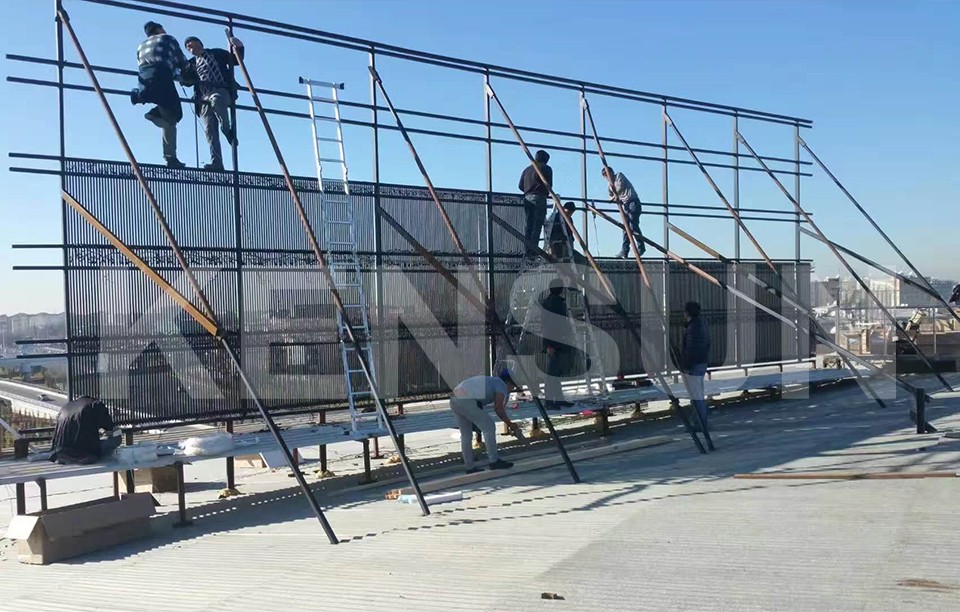 Perfect Performance
Super high brightness over 6000 nits, MBI driving IC, refresh ≥3840H, ensures true 16bit gray level. Ensure no deformation of PCB Board, perfect flatness performance. Showing the real and full angle display.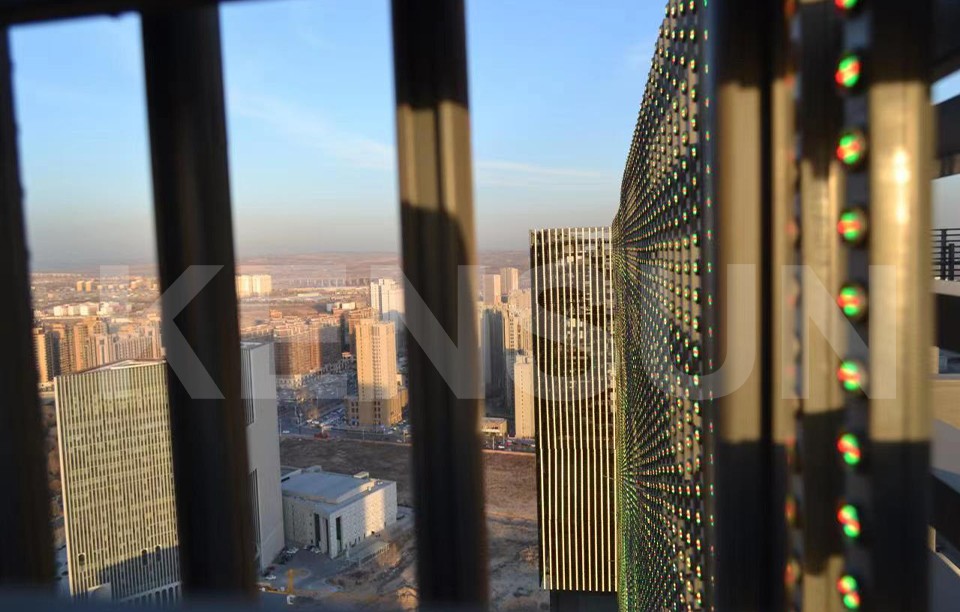 Support Front and Rear Access
Bar LED Display is accessible from the front side of the body. All cables, power supply, control card, Hub card and other electronic components can be removed from the front side and back side. You can easily replace the new parts and save a great of your time.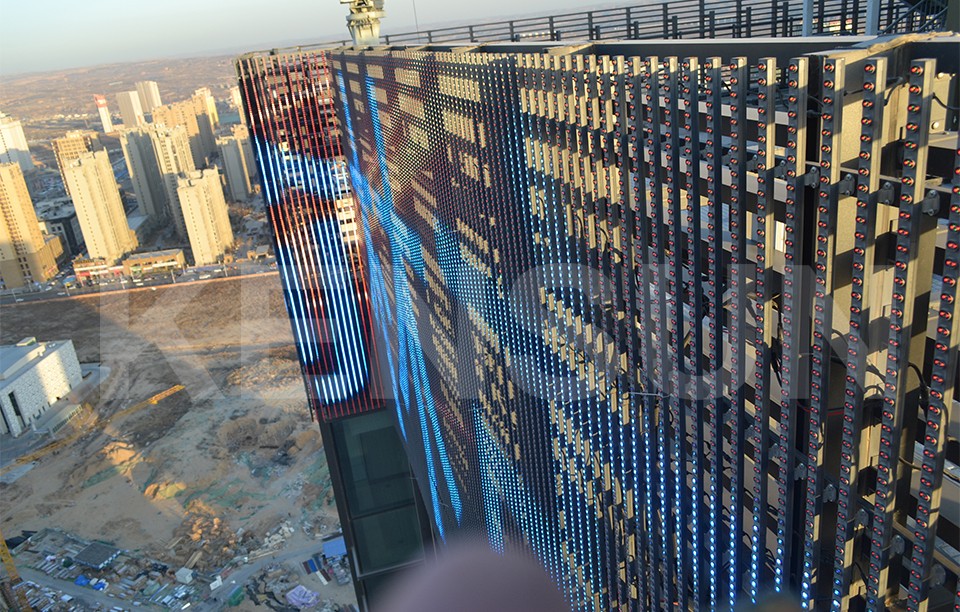 Applicable in Different Environments
LED Bar can be made to high brightness over 6,500 - 7,000 nits. It can work properly for all the indoor environment and some of the semi-outdoor places. At the same time, it can also be used for some indoor events because it has a very good brightness and the light weight aluminium cabinet body.
Product Parameters
| Item | Parameters |
| --- | --- |
| Pixel pitch | 25-50mm |
| LED Type | SMD346 1R1G1B |
| LED Module Size | 1000x16.7x26mm |
| LED Module Resolution | 40 dots per bar |
| LED Cabinet Size | 1000x22x33mm with clips |
| Cabinet Resolution | 40 dots |
| Screen Pixel | 800 dots per sq.m |
| Signal Processing | 12 - 16 bit |
| Grey Level | 4096 - 65536 |
| Refresh Rate | > 3840Hz |
| Scan Mode | Static Drive |
| Brightness | > 6000 nits |
| Viewing Distance | > 25m |
| Viewing Angle | 160 degree |
| Input Voltage | 110-240V/50-60Hz |
| Max Consumption | 750W/SQ.M |
| Ave Consumption | 225W/SQ.M |
| Working Temperature | -20 degree to 45 degree |
| Storage Temperature | -40 degree to 60 degree |
| IP Rate | IP67 |
| Working Humidity | 10% - 60% |
| Storage Humidity | 10% - 90% |
| Lifespan | 100,000 hours |
| Service Type | Front & Rear Service |
| LED Lamp | Nationalstar |
| IC | ICN2153 |
| Control Card | Nova / Colorlight |
| Operation Approach | Windows |