Card Material:Novastar MSD300-1 LED Sending Card
Application: Novastar LED Display Controller MSD300-1 LED Sending Card can be used in variety of the LED projects.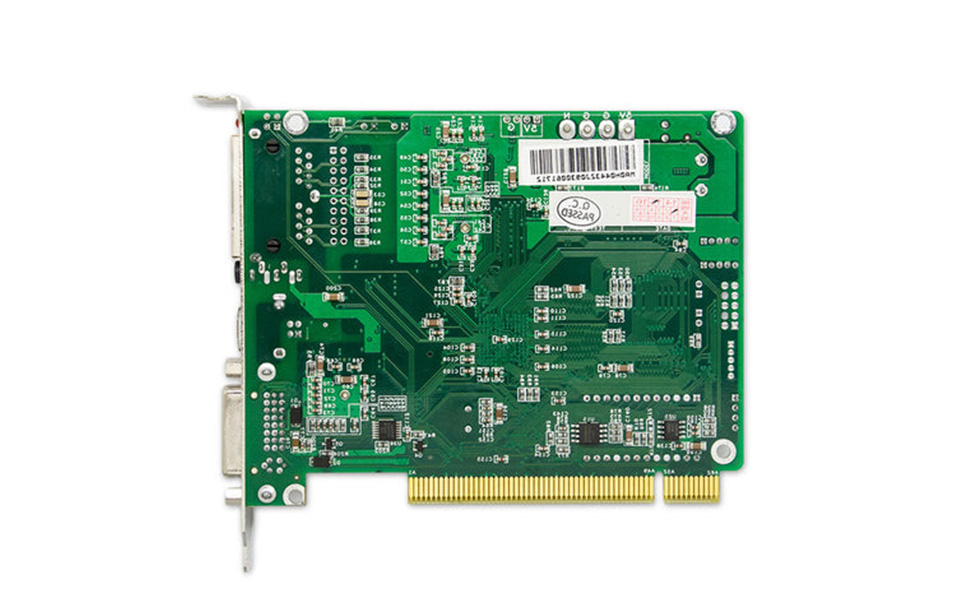 Main Features
Including: 1 x DVI video input and 1 x audio input, 2 x Gigabit Ethernet Output, 1 x light sensor connector, supports the new generation of the pixel level calibration technology from NovaStar to provide a fast and efficient calibration process, supports a variety of video formats and etc.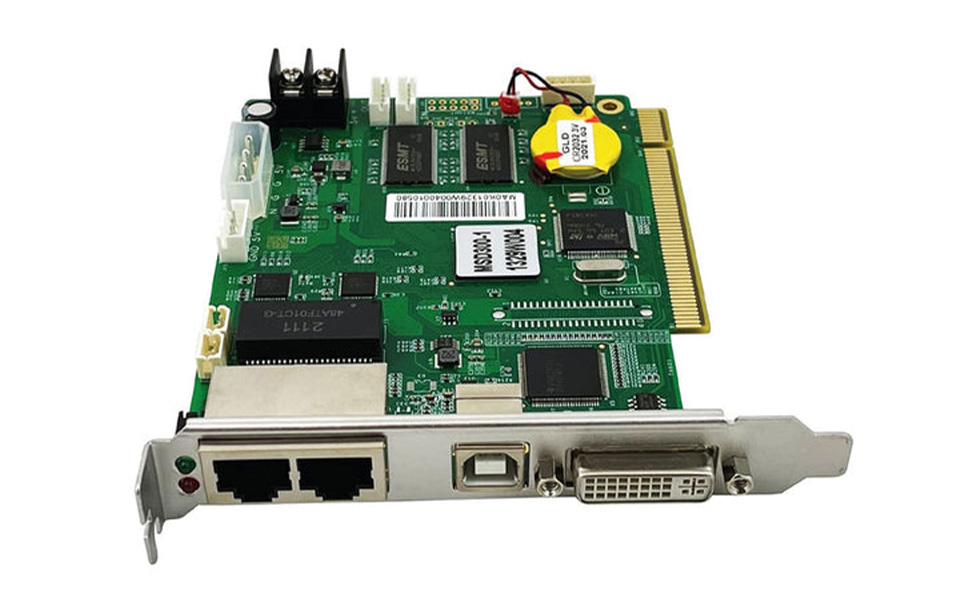 Multiple Applications
Resolution customiseable can support maximum width 3840 dots and maximum height 1920 dots. It also has the audio input connector. 2 x RJ45 ports which maximum can load capacity of a signle port by 650,000 pixels one time. It can support redundancy between Ethernet ports.
Product Parameters
| Item | Parameters |
| --- | --- |
| Input Voltage | DC 3.3V - 5.5V |
| Maximum Power Consumption | 2.5W |
| Operating Temperature | -20 degree to +75 degree |
| Operating Humidity | 0% RH to 90% RH, non-condensing |
| Dimension | 126.1x99.7x14mm |
| Net Weight | 108.7g |
| Package Dimension | 400x365x355mm |
| Rated Current | 0.5A |
| Certificates | EMC, ROHS, PFOS, FCC |
| Storage Temperature | -40 degree to +80 degree |
| Storage Humidity | 0% RH to 98% RH, non-condensing |
| Accessories | 1 x Power Cord, 1 x USB cable, 1 x DVI cable |