Cabinet Material:Cast Iron & Single Side Design
Application:It can be used for indoor and outdoor LED video wall. This is the traditional design of full front service LED display, and it is very cost-effective comparing to modern tool front service modules.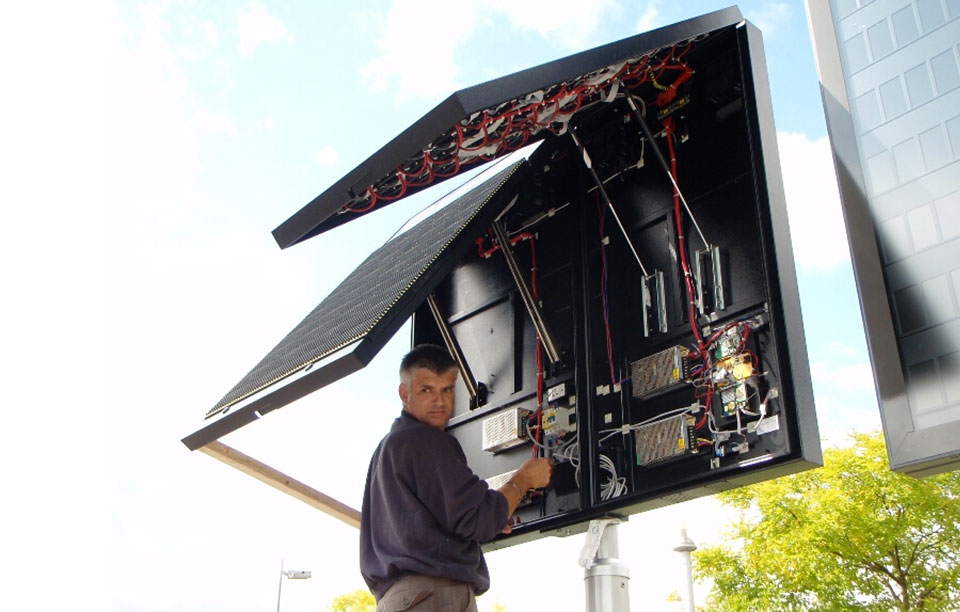 Support Multiple Pixels
This type of front open LED screen can adopt pixel from 2.5mm to 16mm depending on project requirements. It can be controlled by 4G and WIFI wireless methods. New energy-saving branch-feeding technology is utilised in this front access LED now. It can save a great money for you.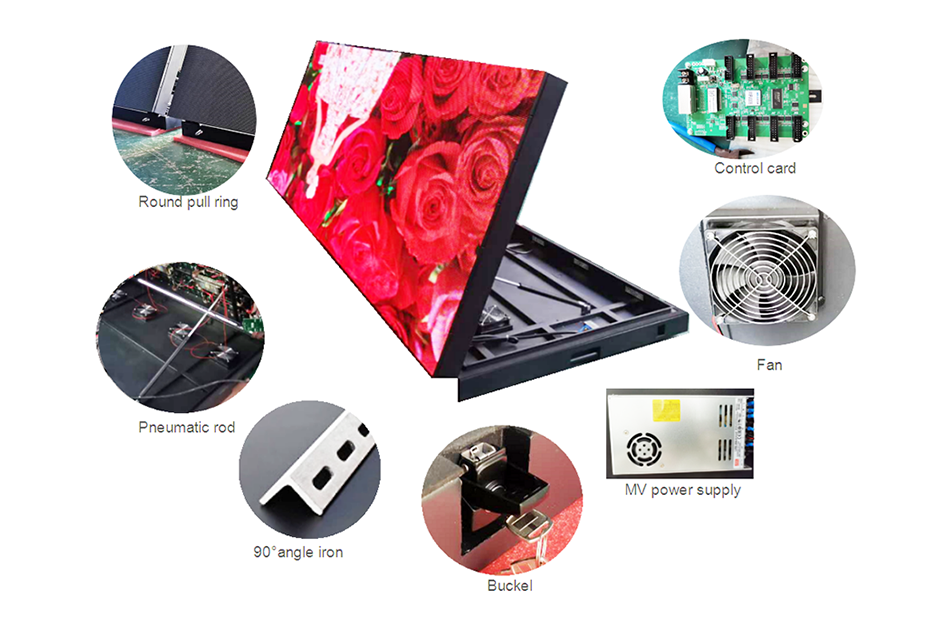 Reliable Quality LED Display
The cabinet is made by cast iron and it has a good level of waterproof protection. The LED lamp is National-star SMD2525, and the driver IC is MBI5124GP-B. It is equiped by Meanwell LRS-350-5 power supplies.
Product Parameters
Pitch

2.5mm

3mm

4mm

5mm

6mm

Module Size
320*160mm
192*192mm
256*128mm
320*160mm
192*192mm
Module Resolution
128*64
64*64
64*32
64*32
32*32
LED Type
SMD1415
SMD1921
SMD1921
SMD2727
SMD3535
Brightness
5000 Nits
5500 Nits
5500 Nits
6000 Nits
9000 Nits
Pixel Density/m2
160000
111111
62500
40000
27777
Driving Method
1/16 Scan
1/16 Scan
1/8 Scan
1/8 Scan
1/4 Scan
Optimal View Distance
2-8m
3-10m
4-13m
5-16m
6-20m
Avg. Power
430W/m2
460W/m2
500W/m2
310W/m2
350W/m2
Max. Power
950W/m2
980W/m2
1100W/m2
700W/m2
780W/m2
IC
MBI5124
Refresh Rate
1920-3840Hz
Brightness Control
256 Grade/Each Color
View Angle
140/120
Ingress Protection
IP65
Input Voltage
AC110/220V, 50/60Hz
Operating Temp.
-30℃~60℃
Gross Weight
50Kg/m2
Life Span
100000 Hours