P2.5 Taxi LED Sign
P2.5 Taxi LED Sign
Product introduction |
This is traditional design of outdoor LED display module. It has consistently bright and uniform picture quality, and it is reliable outdoor LED signage with ongoing performance. This is dramatically cost-efficient design with convenient installation and maintenance.

Cabinet Material:Die-casting Al-cabinet & Single Side Design
Application:The traditional indoor LED screen is a state-of-the-art LED signage that complements any business with vibrant content presentation, along with an enhanced, indoor-friendly design that saves cost and time during installation and operation. It is the ideal display to deliver captivating and meaningful content in any indoor environment.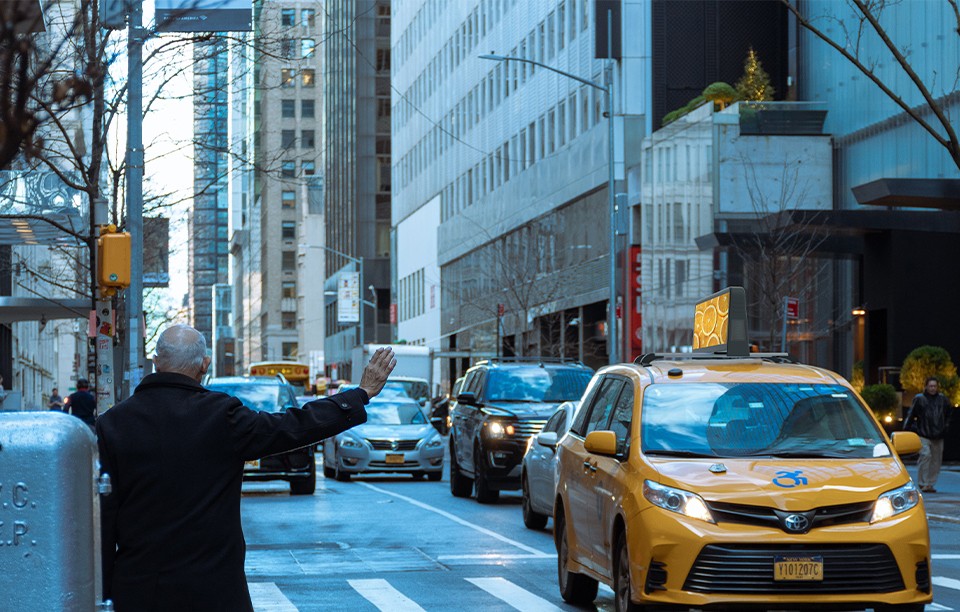 Double Sides Outdoor LED Taxi Top
Taxi Top LED Screen cabinet has various brightness in certain condition. It can be adjusted to 3,000 nits, 5,000 nits and 7,000 nits and etc.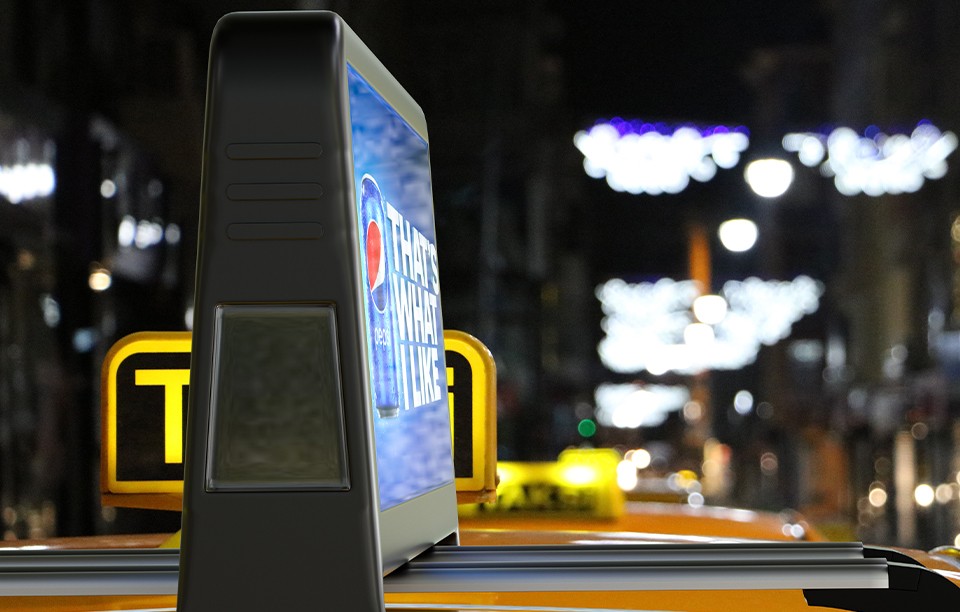 Strong Metal Fabrication Design
This type of taxi top can be maintained very easily. It can be power on and off intelligently to protect the frequent for vehicle stopped.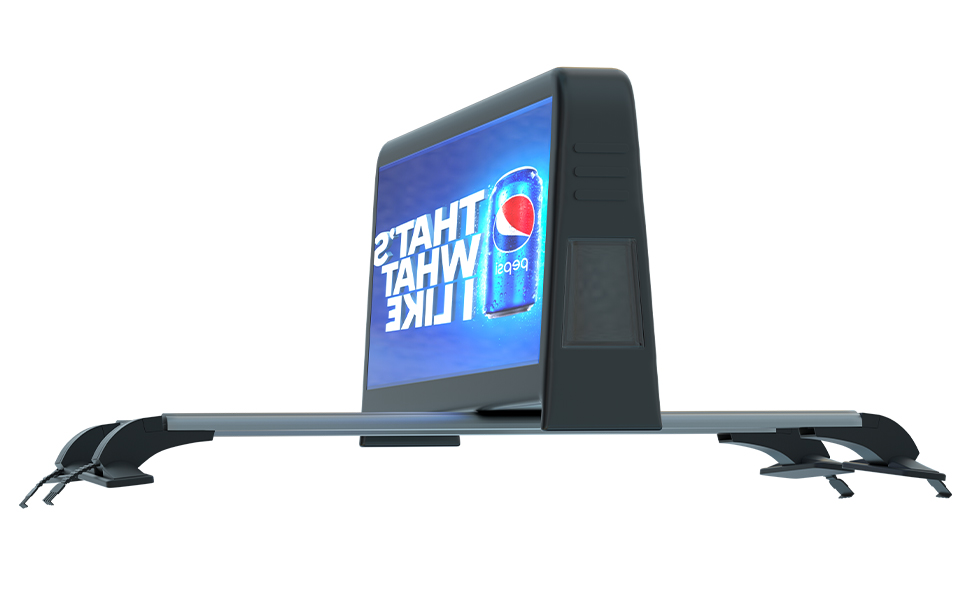 Durable, Reliable Indoor Alternative
It is subject to environmental tests including exposure to any temperatures, a weather-enacting salt corrosion chamber and package vibration and drop testing. The display also has corrosion-proof painting and anti-UV, deformation-proof housing that extends its shelf life.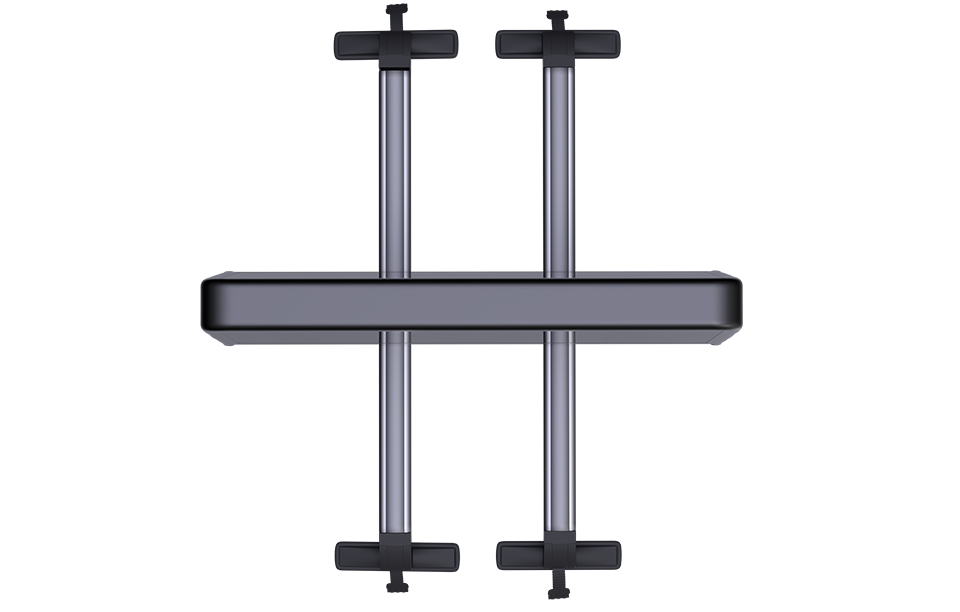 Environmental Stable Design
It undergoes strict testing to ensure ongoing performance when exposed to water, dust and indoor elements. Ingress Protection (IP) validation confirms defense for the front IP65 and back (IP67) of the display, ensuring continuous operation regardless of the environment.
Product Parameters
| Item | Parameters |
| --- | --- |
| Pixel pitch | 2.5mm |
| LED Type | SMD2020 |
| LED Module Size | 160x160mm |
| LED Module Resolution | 64x64dots |
| Density per SQ.M | 160,000 dots/SQ.M |
| Signal Processing | 12 - 16 bit |
| Grey Level | 4096 - 65536 |
| Refresh Rate | > 3840Hz |
| Scan Mode | 1/32 |
| Brightness | > 800 nits |
| Viewing Distance | > 0.9m |
| Contrast Ratio | 5000:1 |
| Viewing Angle | 160 degree |
| Input Voltage | 100-300V/50-60Hz |
| Max Consumption | < 500 W/SQ.M |
| Ave Consumption | 100 - 240W/SQ.M |
| Working Temperature | -20 degree to 45 degree |
| Storage Temperature | -40 degree to 60 degree |
| Input Voltage | DC5V |
| IP Rate | IP65 |
| Working Humidity | 10% - 60% |
| Storage Humidity | 10% - 90% |
| Lifespan | > 100,000 hours |
| MTBF | > 10,000 hours |
| Service Type | Front Service & Rear Service |
| LED Lamp | Nationalstar |
| IC | ICN2153 |
| Control Card | Nova / Colorlight / LINSN / Huidu |