K2 Outdoor 500X500
K2 P2.6/P2.97/P3.91/P4.81 Outdoor 500X500 Rental LED Cabinet
Product introduction |
High-precision die casting aluminium material cabinet, extremely light weight, easy to assemble. It is durable and versatile for indoor and outdoor environment. This screen can be used for both rental business and fixed installation on the building wall.

Cabinet Material:Cast Iron & Quick Rental Design
Application: High-precision die casting aluminum material cabinet, extremely light weight, easy to assemble. KENSUN K2 elevates Kensun's outdoor fine pixel pitch LED display to a whole new level of performance and usability. It features unique and well-designed and CNC processed aluminium finish with cabinet weighs only 5KGS and measures 60mm, along with rear and front cabinet service access and extremely flexible installation to meet different installation environments. Put simplely, K2 is the state-of-the-art outdoor fine pixel pitch LED display and ready to deliver the most stunning visual experience for you.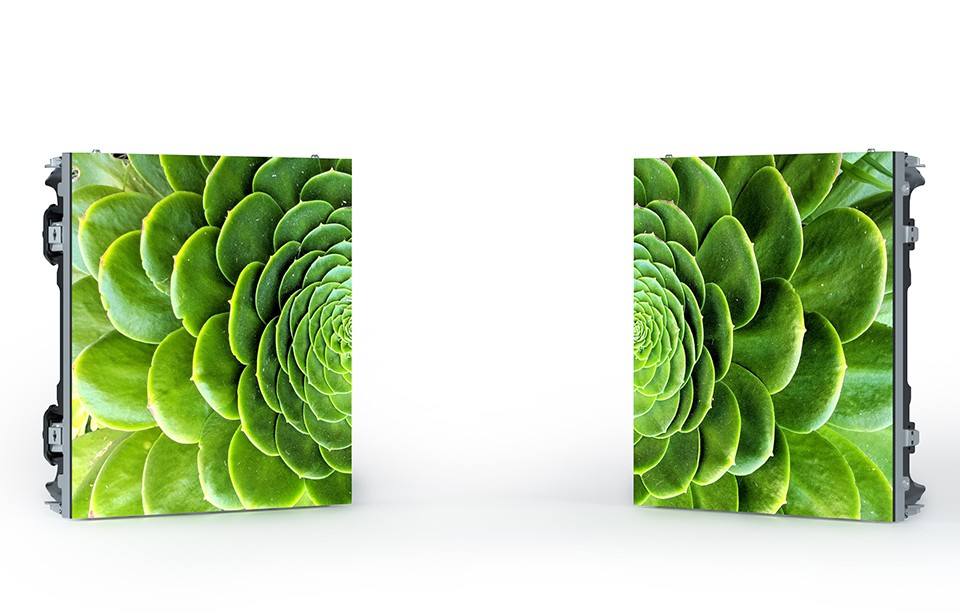 Easy To Install
High-precision die casting aluminum material cabinet, extremely light weight, easy to assemble.
250x250mm module, compatible with P2.6/P2.97/P3.91/P4.81;Cabinet size 500mm W*500mm H*50mm D, one cabinet 7.5KG very thin and light, quick install.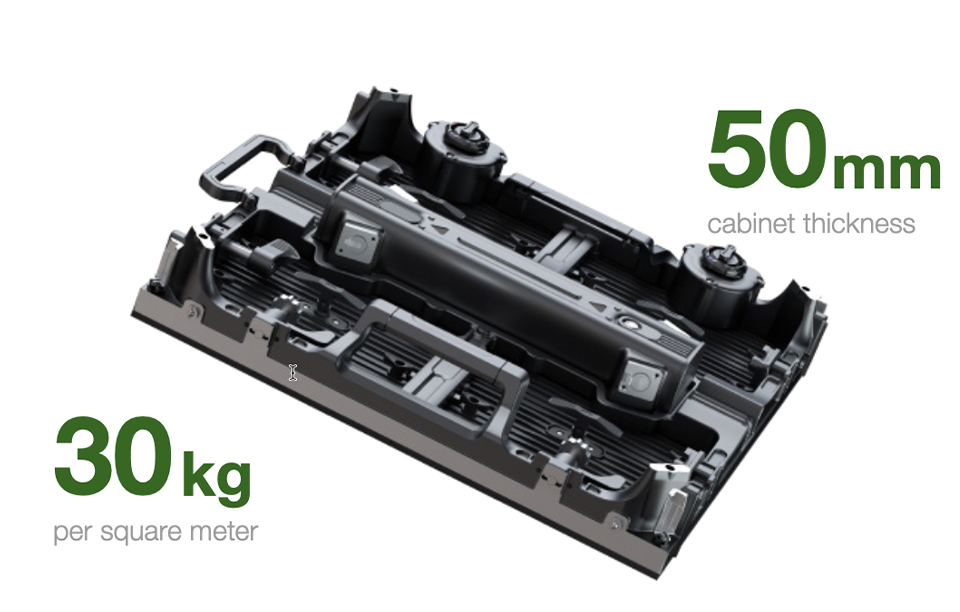 Light and Thin
K2 featuring a brand-new architecture and anti-erosion material, but weighs in at just 6KGS and measuring 62mm thick per cabinet. Thin enough to save your installation space and light enough to manage installations and maintenance efficiently and quickly.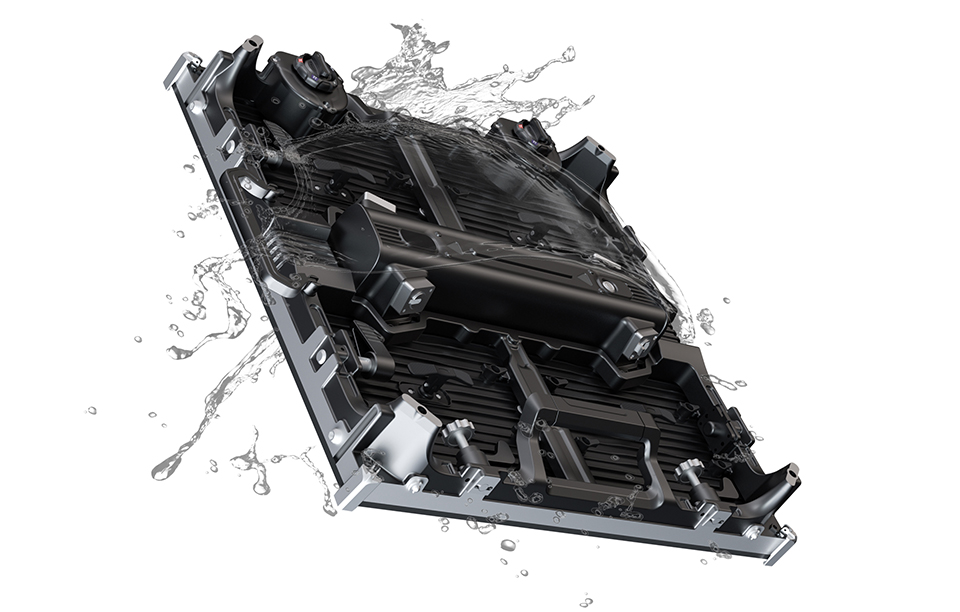 IP65 Waterproof
With an ingress protection rating up to IP65, K2 range is extremely versatile and suitable for diverse environments and weather conditions. No full display surround framework required unless specified.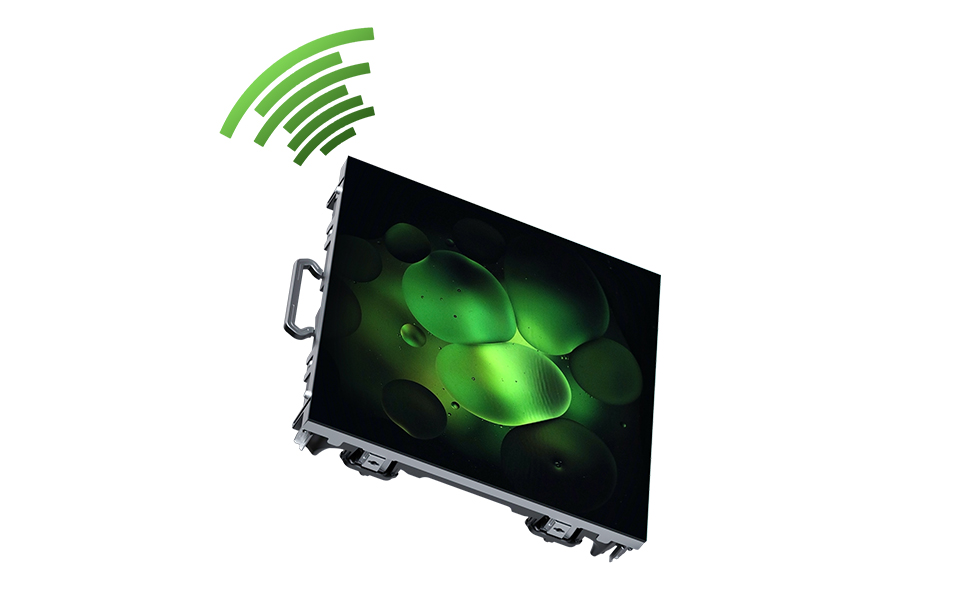 Whisper-quiet Operation
Fan-less design, excellent power management controls heat and power consumption, and the high thermal conductivity aluminum cabinet cooperates with heat dissipation to provide long-term use of the display while being quiet.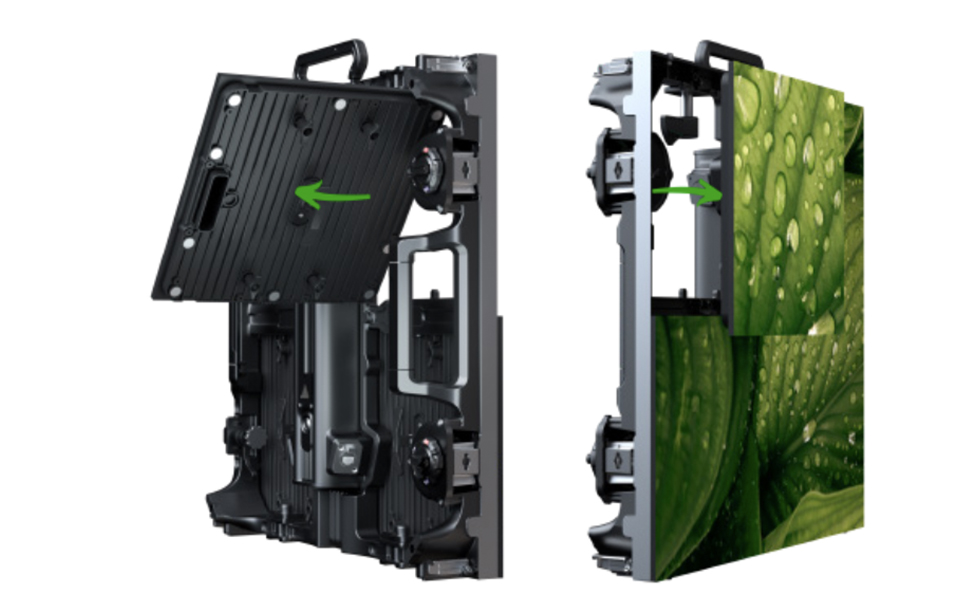 Front and Rear Access
Cabinet is magnetically connected with module and accessible and serviceable both from front and rear, no need to remove any screw.
By using zero screw on the surface of module, it reduces light reflection and ensures perfect visual experience.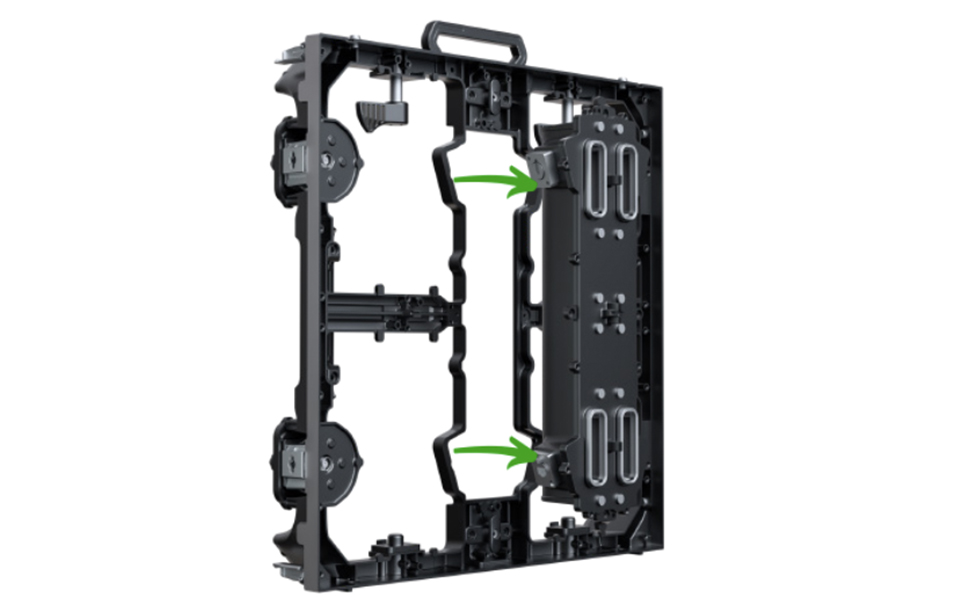 Front Accessble Power Box
As cabinet can be accessed either from rear and front, power box is also designed to be accessible from front or rear to maximumly faciliatate maintenance and installation space.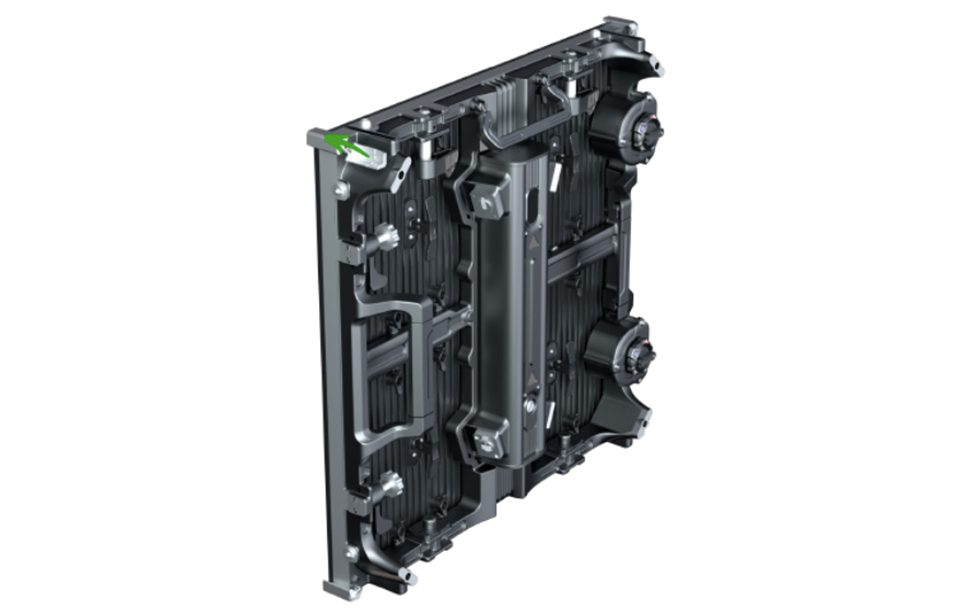 Foldable Protective Hoods
K2 cabinet is designed with foldable protective hood on for corners, it protects cabinets from any accident or improper handle during production and transportation.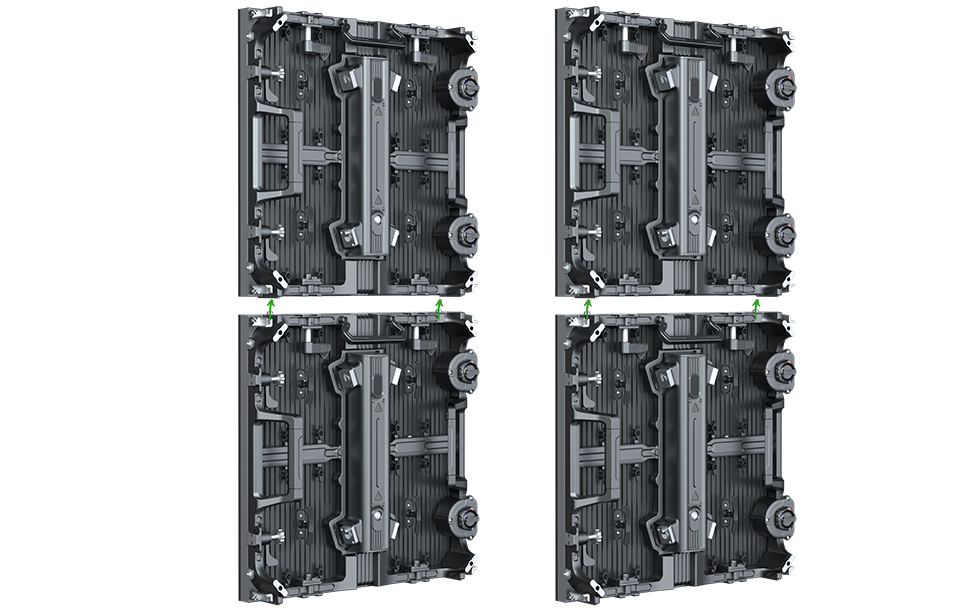 Sophisticated Cabinet to cabinet position system
K2 cabinet is equipped with industry-leading cabinet to cabinet position system, adjustable pins and locks on each side help to facilitate installation and ensure precise and perfect cabinet flatness so as to achieve the integrated visual experience of no patchwork seam and no bright line on screen.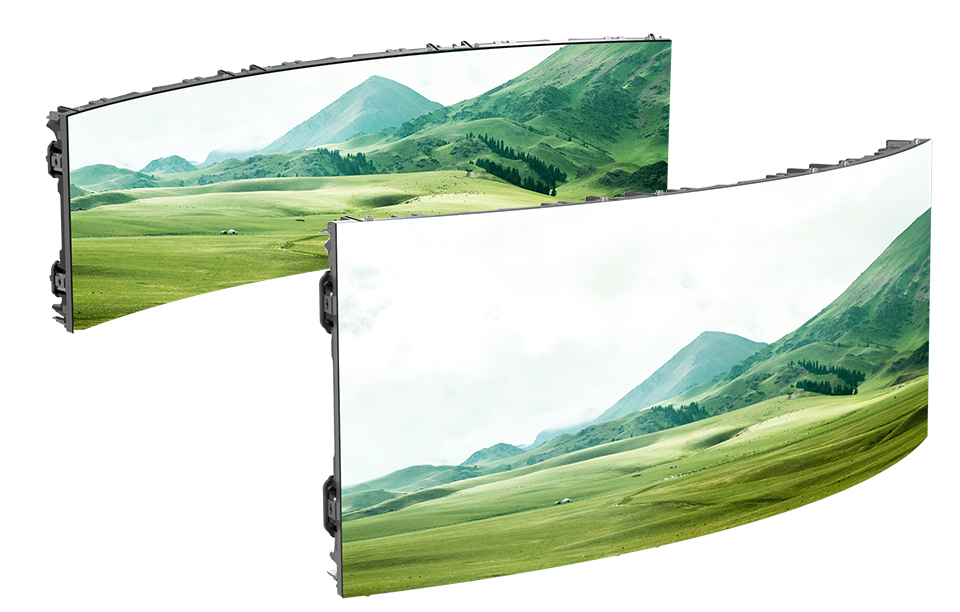 Adjustable Seamless Curve
Unlike the traditional clumsy way to make a curve LED display, every K2 cabinet is designed with a mechanical system which can adjust curve between each 2 cabinet from -5 degree to 5 degree.
It helps to deliver stunning, curve visual experience by just rotating knob on each cabinet, easy and fast.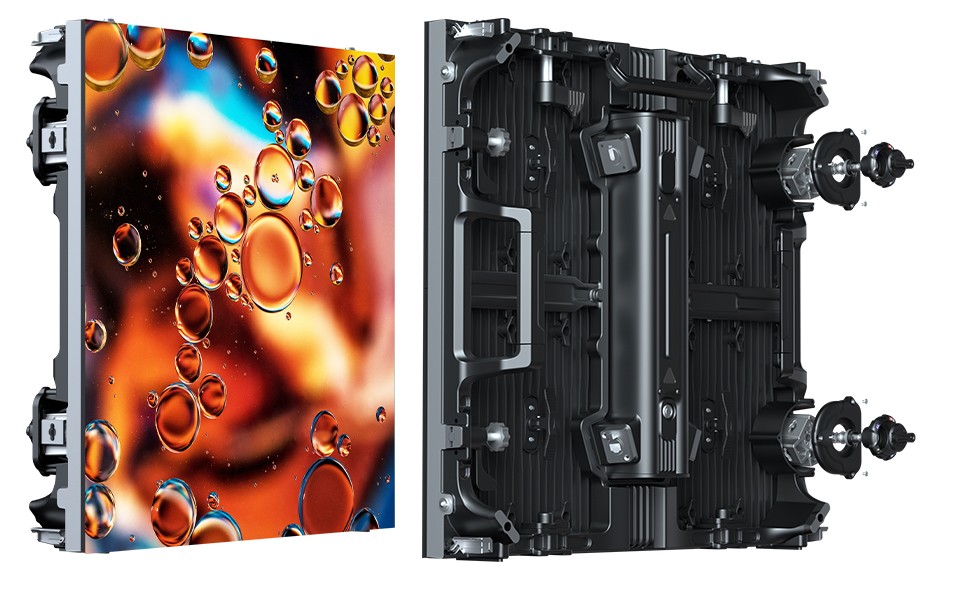 True-to-life Image Quality
With brightness up to 5500 nits and refresh rate up to 3840Hz, K2 delivers true-to-life image reproduction with every pixel performing perfectly and as intended.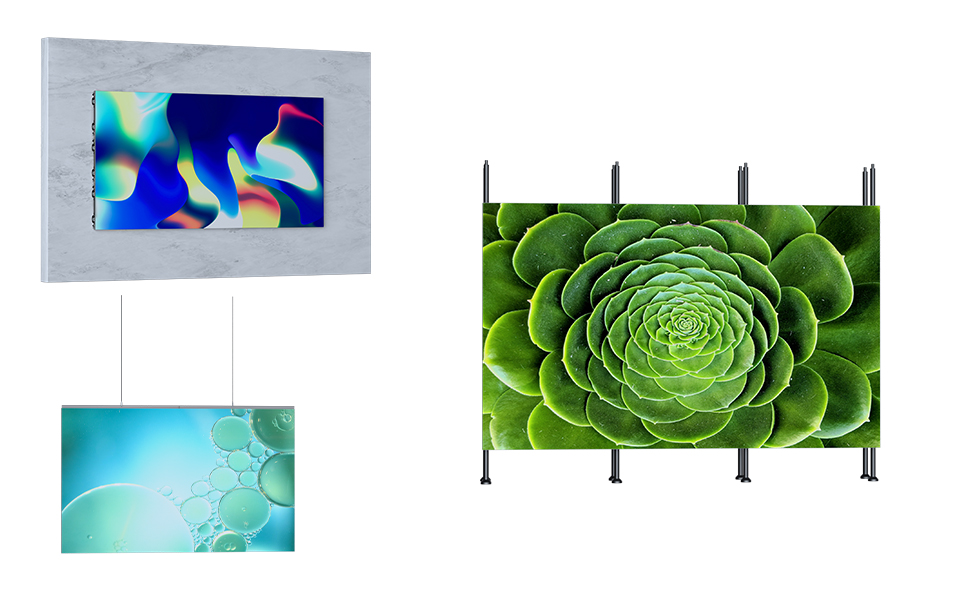 Flexible Installation Ways
Thanks to the user-friendly cabinet design, K2 display can be either hung from a truss structure, fixed on an installation system, or mounted onto a wall, making the installation more flexbile.
Product Parameters
| Item | Parameters |
| --- | --- |
| Pixel pitch | 2.6mm |
| LED Type | SMD1921 1R1G1B |
| LED Module Size | 250 x 250mm |
| LED Module Resolution | 96x96 dots |
| LED Cabinet Size | 500x500x57mm |
| Cabinet Resolution | 192x192 dots |
| Screen Resolution | 147,456 dots per square meter |
| Signal Processing | 12 - 16 bit |
| Grey Level | 4096 - 65536 |
| Refresh Rate | > 3840Hz |
| Scan Mode | 1/24 |
| Brightness | >5500 nits |
| Viewing Distance | >2.6m |
| Viewing Angle | 160 degree |
| Input Voltage | 110-240V/50-60Hz |
| Max Consumption | 750W/SQ.M |
| Ave Consumption | 225W/SQ.M |
| Working Temperature | -20 degree to 45 degree |
| Storage Temperature | -40 degree to 60 degree |
| IP Rate | IP65 Front/Rear |
| Working Humidity | 10% - 60% |
| Storage Humidity | 10% - 90% |
| Lifespan | 100,000 hours |
| Service Type | Front & Rear Service |
| LED Lamp | Nationalstar Copper Wire |
| IC | ICN2153 |
| Control Card | Nova / Colorlight |
| Operation Approach | Windows |