Transparent P3.91-7.81
P3.91-7.81 Transparent LED Screen
Product introduction |
With a brand-new module and diode design, T1 has tremendously improved transparency of 85%, it makes images or videos just like magically pop up in the air. High transparency of T1 provides infinite possibilities for creative display and space creation. Aluminium alloy cabinet and high brightness also makes T1 much more fitting and workable in various environments.

Cabinet Material:To avoid collisions from the outside environment, KENSUN designed an acrylic surface to protect the transparent car back window LED display.The energy-saving driven IC integrated to achieve lower power consumption.
Application:It is widely applied in building glass, shop windows, car showrooms, etc.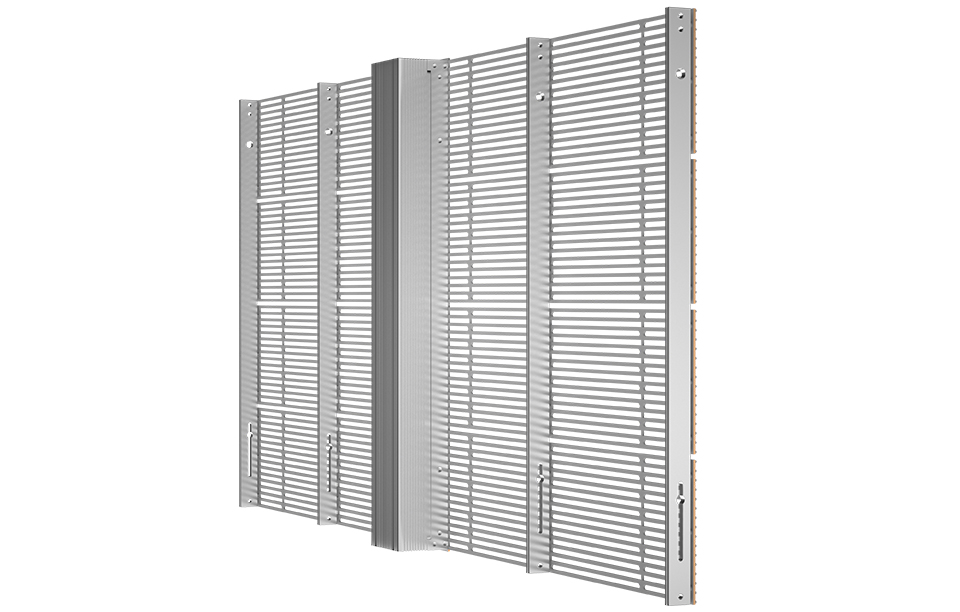 1. High-strength and stable cabinet
Cabinets are finished with module extrusion, result in precise and consistent cabinet architecture, its accuracy is up to 0.05mm after CNC processing, also, T1 is also made of anti-corrosion material, making it more durable and stable.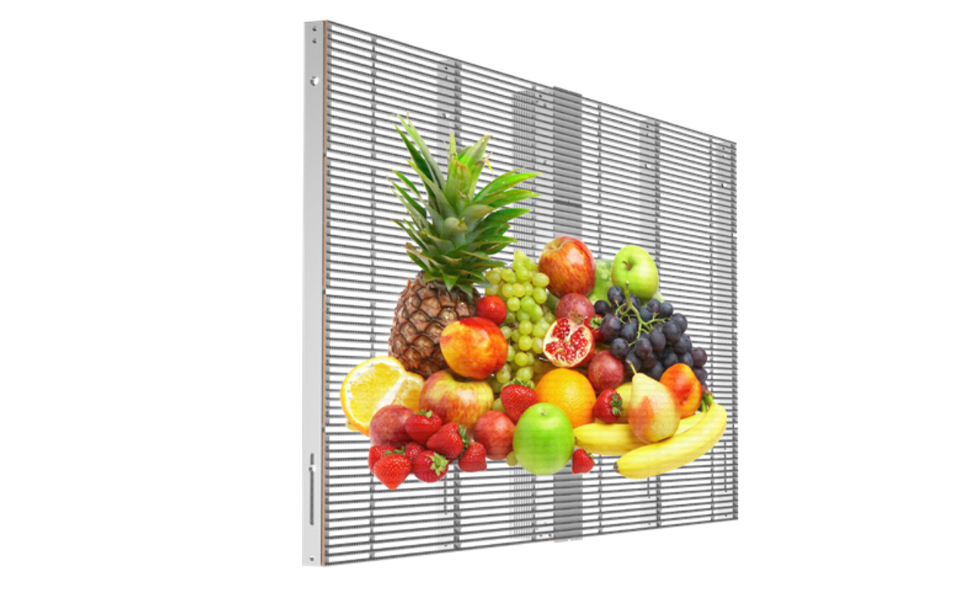 2. Thin and Light
With a brand-new aluminium structure design, T1 weighs only 7kg per cabinet measures only 62mm thick, a new level of thin and light cabinet.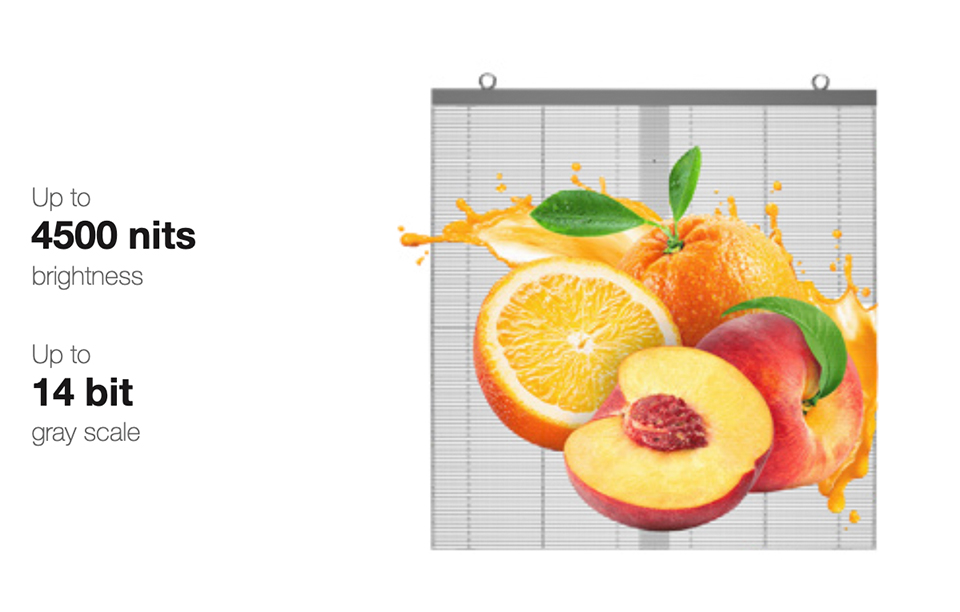 3. High Brightness over 5,000 nits
As an indoor product,T1 transparent LED display is designed with an amazing brightness of 5000 nits and featuring a high gray scale of 14 bit, bringing an amazing and vibrant visual experience.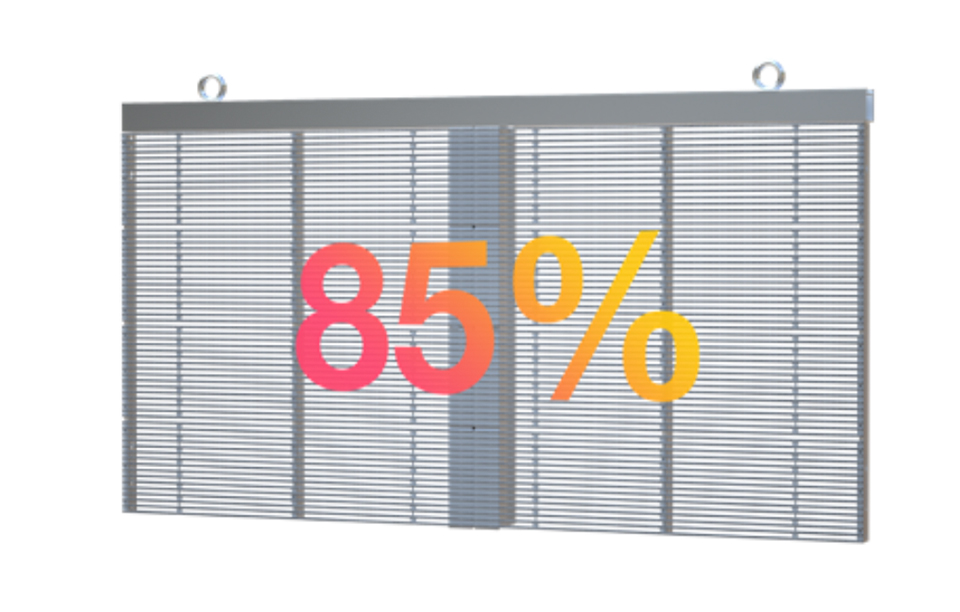 4. Industry leading transparency
To tremendously improve transparency and least compromise indoor lighting, T1 is made of fine material and brand new module and cabinet design, bringing cabinet transparency up to 85%.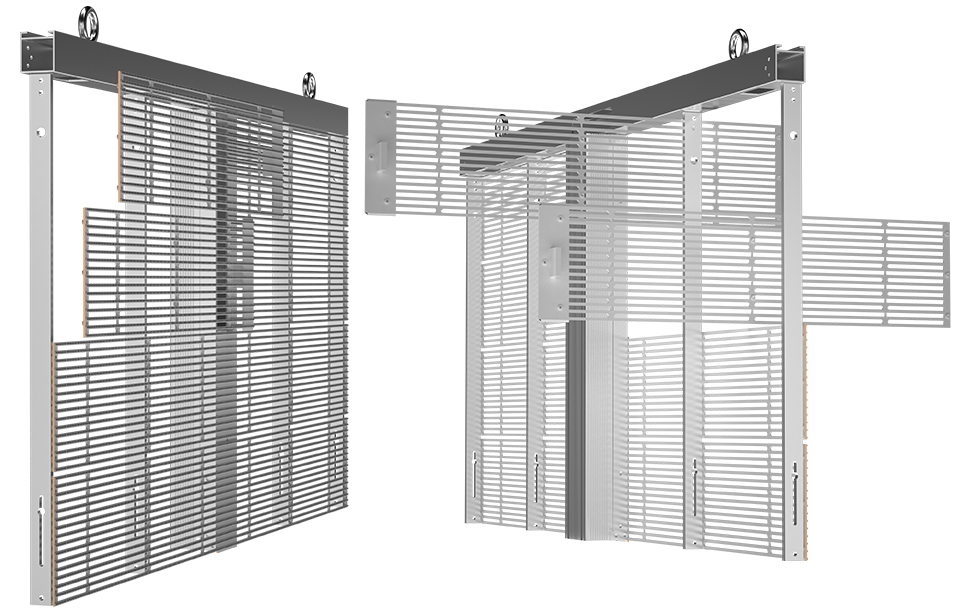 5. Two ways of service
T1 series provides two options of access based on your installation, fully accessible from rear or module accessible from front and power or controller accessible from rear, make it more convenient and flexible.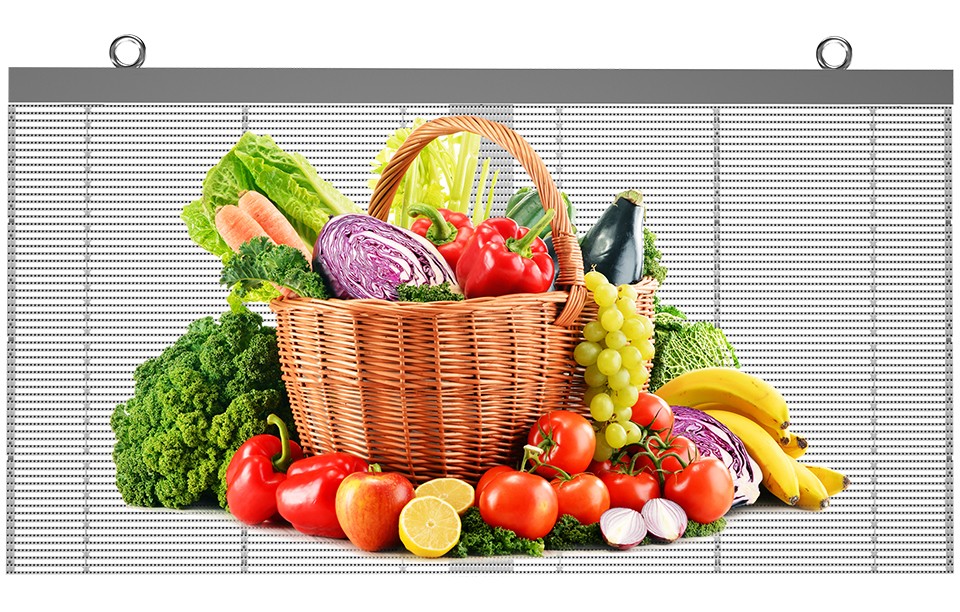 6. Effortless cabinet assembly
T1 is specifically designed for shop window creative commercials, with a brand- new module and cabinet architecture design, T1 can be effortlessly assembled, thanks to its light cabinet, it can be either hung of fixed.
Product Parameters
| Item | Parameters |
| --- | --- |
| Pixel pitch | 3.91 - 7.81 mm |
| LED Type | SMD1415 1R1G1B 3 IN 1 |
| LED Module Size | 500 x 250 x 15 mm |
| LED Module Resolution | 127 x 32 dots |
| LED Cabinet Size | 1000 x 500 x 55mm |
| Cabinet Resolution | 254 x 64 dots |
| Screen Pixel | 32512 dots |
| Signal Processing | 12 - 16 bit |
| Grey Level | 4096 - 65536 |
| Refresh Rate | > 3840Hz |
| Scan Mode | 1/7 |
| Brightness | > 5,000 nits |
| Viewing Distance | > 4m |
| Viewing Angle | 160 degree |
| Input Voltage | 12-24V |
| Max Consumption | 750W/SQ.M |
| Ave Consumption | 225W/SQ.M |
| Working Temperature | -20 degree to 45 degree |
| Storage Temperature | -40 degree to 60 degree |
| IP Rate | IP43 |
| Working Humidity | 10% - 60% |
| Storage Humidity | 10% - 90% |
| Lifespan | 100,000 hours |
| Service Type | Front & Rear Service |
| LED Lamp | Nationalstar |
| IC | ICN2153 |
| Control Card | Nova TB1 Box |
| Operation Approach | App/USD/WIFI |