P3.91 3D Trans Film LED Display
Indoor Full Colour P3.91 3D Trans Film LED Display
Product introduction |
Transparent film 3D back window LED display is an indoor Portable LED Sign. Comparing to traditional LED screens, the transparent LED screen is more creative in displaying content. As the vehicle moving on the road, the advertising will be appreciated potentially. It would not block out light or the view on both sides. This allows the driver to see tra.

Cabinet Material:To avoid collisions from the outside environment, KENSUN designed an acrylic surface to protect the transparent car back window LED display.The energy-saving driven IC integrated to achieve lower power consumption.
Application:It is widely applied in building glass, shop windows, car showrooms, etc.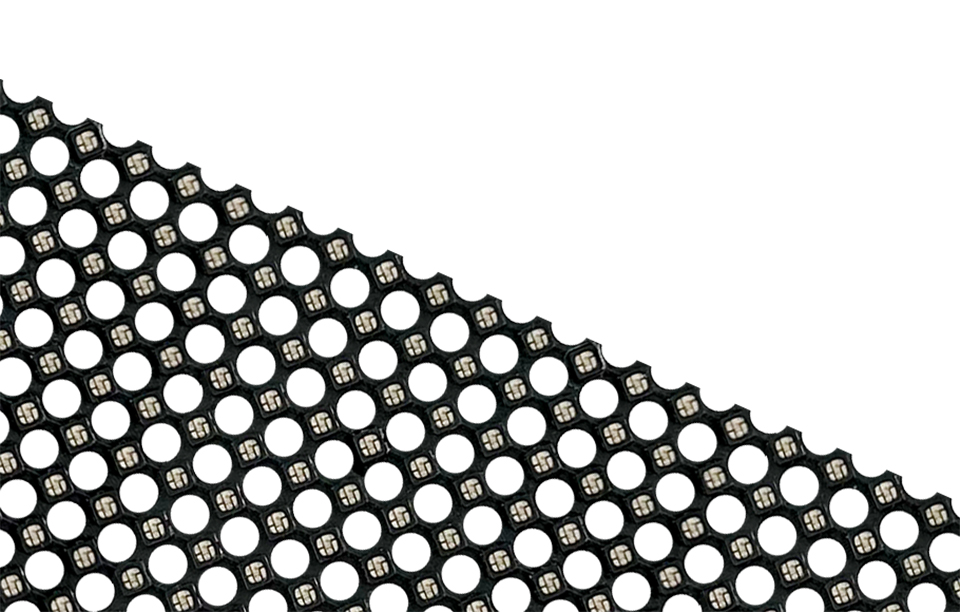 High Transparency > 92%
Around 92%. The high transparency will not block out light or view on both interior and exterior sides. It will not affect the driver's observation of the traffic behind the glass windows. This is the brand new design in 2023, and it can really achieve the super high transparency and high brightness of the LED display screen.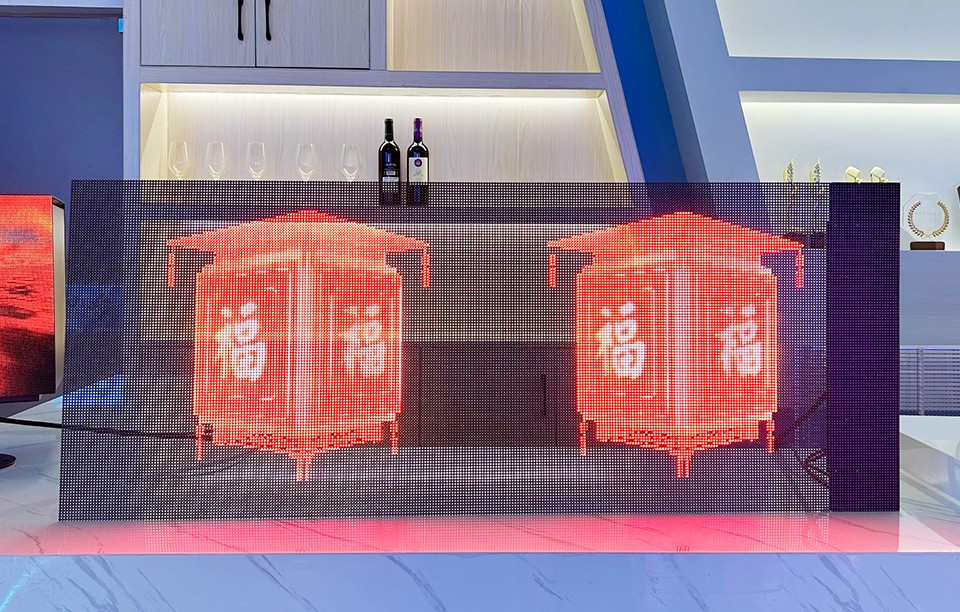 Ultra-slim frame and Ultra-lightweight
Glass wall transparent belongs to the customized LED display cabinet series, the strip length can be customized according to the building structure. Our standard LED panel size is 1000x240mm, 1200x240mm, 1200x250mm, 1200x160mm and it can be customised to the window you prefer to attach.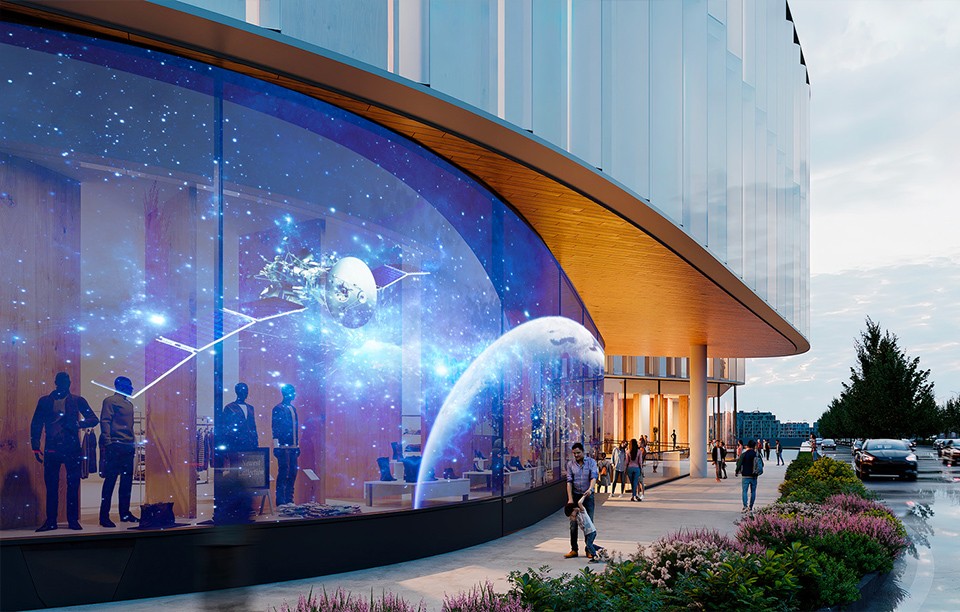 High Brightness > 5,000 nits
With the high brightness up to 5000nits. The contents showing on the transparent LED screen is able to be vivid even under strong sunlight. Screen use will no longer be limited to weather conditions. The screen is super high refresh rate over 3840Hz, and the viewing angles on both horizontal and vertical is over 140 degrees. It is very suitable for the shopping malls and the modern office places.
Product Parameters
| Item | Parameters |
| --- | --- |
| Pixel pitch | 3.91-3.91mm |
| LED Type | 1R1G1B |
| LED Module Size | 1200x240mm |
| LED Module Resolution | 305x61 dots |
| LED Cabinet Size | 1200x240x30mm |
| Cabinet Resolution | 305x61 dots |
| Screen Pixel | 18605 dots |
| Signal Processing | 12 - 16 bit |
| Grey Level | 4096 - 65536 |
| Refresh Rate | > 3,840Hz |
| Scan Mode | 1/1 |
| Brightness | >5,000 nits |
| Viewing Distance | > 3.91m |
| Viewing Angle | 140°H/140°V |
| Input Voltage | AC110/220V |
| Max Consumption | 600W/SQ.M |
| Ave Consumption | 260W/SQ.M |
| Working Temperature | -20 degree to 50 degree |
| Storage Temperature | -40 degree to 60 degree |
| IP Rate | IP43 |
| Working Humidity | 10% - 60% |
| Storage Humidity | 10% - 90% |
| Lifespan | 100,000 hours |
| Service Type | Front & Rear Service |
| LED Lamp | Nationalstar |
| IC | ICN2153 |
| Control Card | Nova TB1 |
| Operation Approach | App/USD/WIFI |
| Carton Package | 93x24x11cm |
| Total Weight | 5KGS/SQ.M |
| Transparency | >92% |