Cabinet Material: Currency Exchange LED Sign is made by aluminum material cabinet with light clear filter acrylic panel 2mm with printing film.
Application:Currency Exchange LED Sign is widely used in the exchange currency stores in the airport and city street.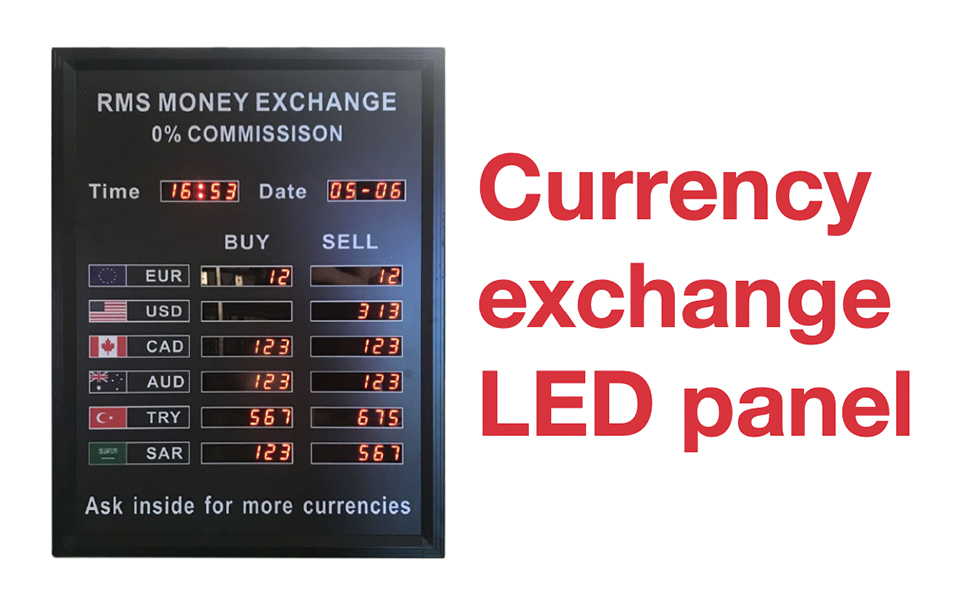 Reliable Exchange Currency Sign
This LED currency sign is made by light clear fliter acrylic panel, 2mm with printing film. The country flag and currency lable can be removed according to your application. Incorporated a scrolling moving message sign for displaying additional information or advertising to your customers. 3mm Non-reflective acrylic lens on the cover of the LED sign. Rates and moving tests can be controlled by the PC or your remote controller.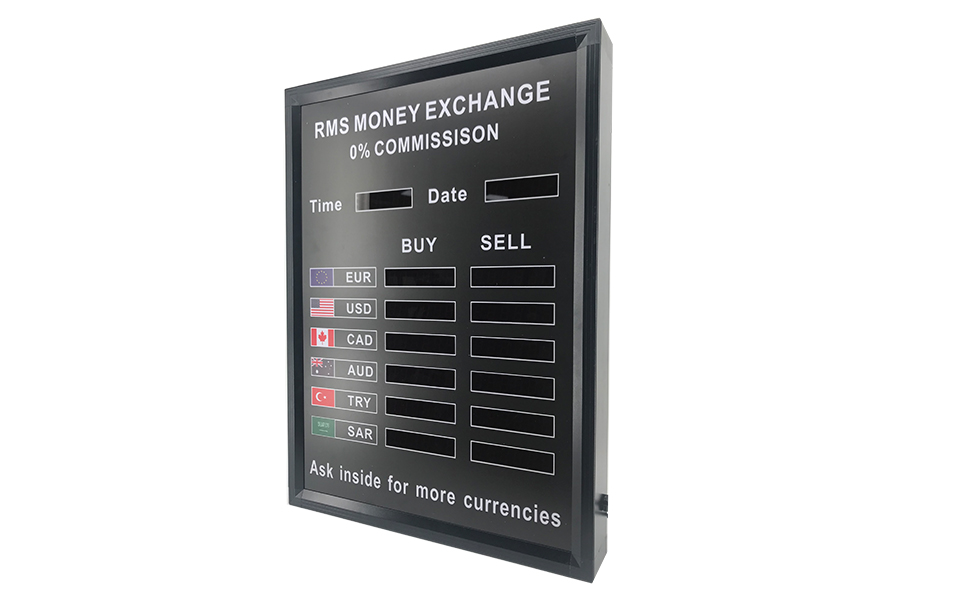 Customised Dimensions
This currecny LED sign can be designed and made to different dimensions according to your project requirement. The screen will display the date and time with built-in real time clock. 6 high definition digits x 1.0'' (25mm) high per field. Durable and stable aluminium alloy frames are utilised for this LED sign. Backup memory to keep the latest exchange rates when the power failed. It is very safe to use.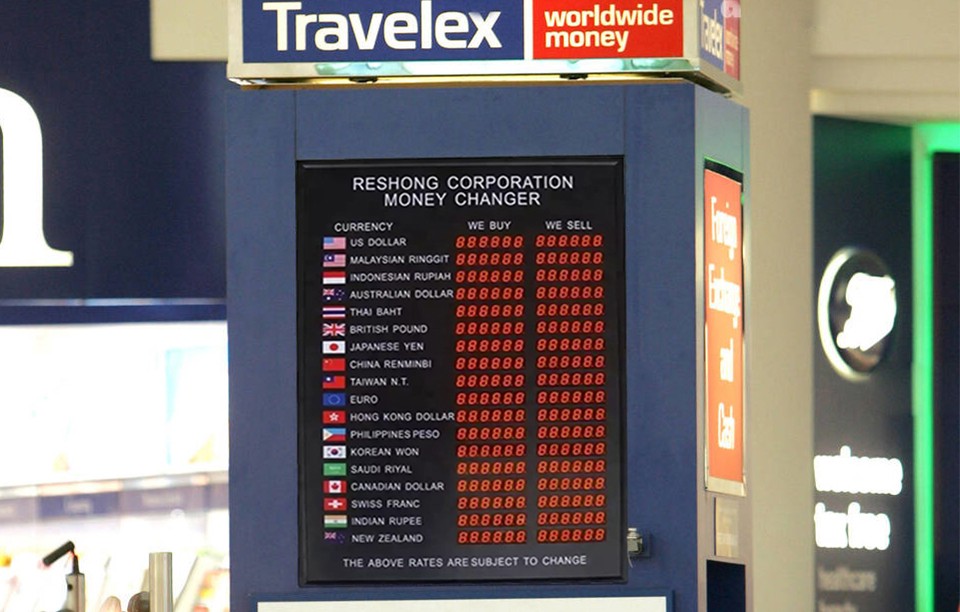 Attract Visitors
LED signage can help exchange stores succeed in their two main goals. One is attracing more visitors from the traffic to be their stores of choice. And, another is driving traffic from the visitors into the store for added sales. The sign will be operated silently and it just generated very minimal heat. It will allow you to change the exchange rate by IR remote controller or by PC interface control.
Product Parameters
| Item | Parameters |
| --- | --- |
| Layout | 10 lines * 1 row (Customizable) |
| Dimension | 700mm x 1000mm x 75mm (Customised) |
| Colour | Red / Green / Blue / Yellow / White / RGB |
| Material | Aluminum + Acrylic |
| Viewing Angle | -60 degree to +60 degree |
| Display Area | 30mm (W) x 45mm (H) |
| Input Voltage | DC 5V |
| Output Voltage | AC110 - 240V |
| Current | 47 / 64 Hz |
| Power Consumption | 100W |
| Driving Mode | Static |
| Viewing Distance | 2 - 50 m |
| Control | IR Remote and Wireless Controller |
| Weight | < 21 KGS |
| Working Temperature | - 40 degree to +65 degree |
| Working Humidity | 5% ~ 95% RH |
| Installation | Hanging up or wall-mounting (Customised) |
| Lifespan | Over 100,000 hours |
| Warranty | 2 Years |