Cabinet Material:Die-casting Aluminumn Cabinet
Application:KENSUN D1 Cabinet is a small pixel pitch development to accommodate closer viewing considerations for outdoor installations and more detailed content broadcasting. The enhanced ingress protection and dramatically improved brightness ensure satbility and readability of performance for oudoor environments. With ingress protection rating up to IP65, D1 is competent in most of the demanding outdoor envrionments.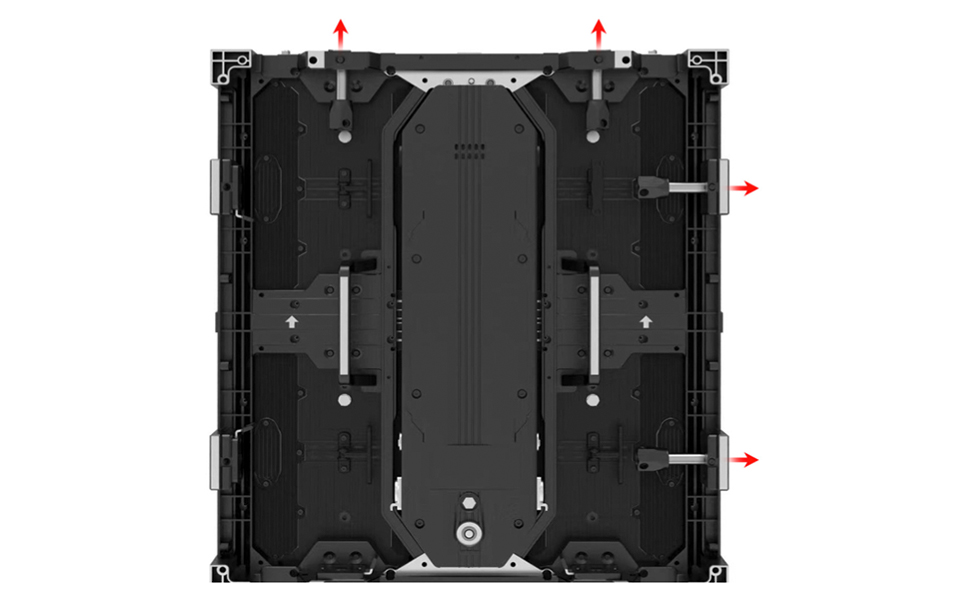 1. Slim and Compact architecture
D1 featuring a robust architecture and anti-erosion cabinet, but weighs in at just 9.5kgs and measures 70mm thick. Thin enough to save your installation space and light enough to manage installation and maintenance efficiently and quickly.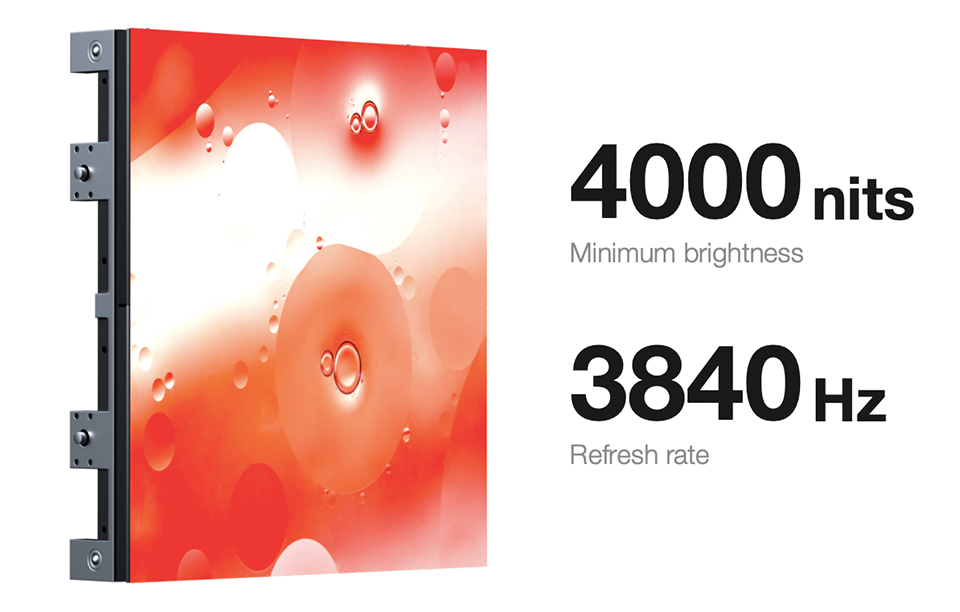 2. Improved Brightness and True-to-life image quality
D1 featuring a stunning brightness of 4000 nits, ensure perfect readability and competent for most of the demanding outdoor environments. With a gray scale up to 14 bit and refresh rate up to 3840Hz, D1 delivers true-to-life image reproduction with every pixel performing perfectly and as intended.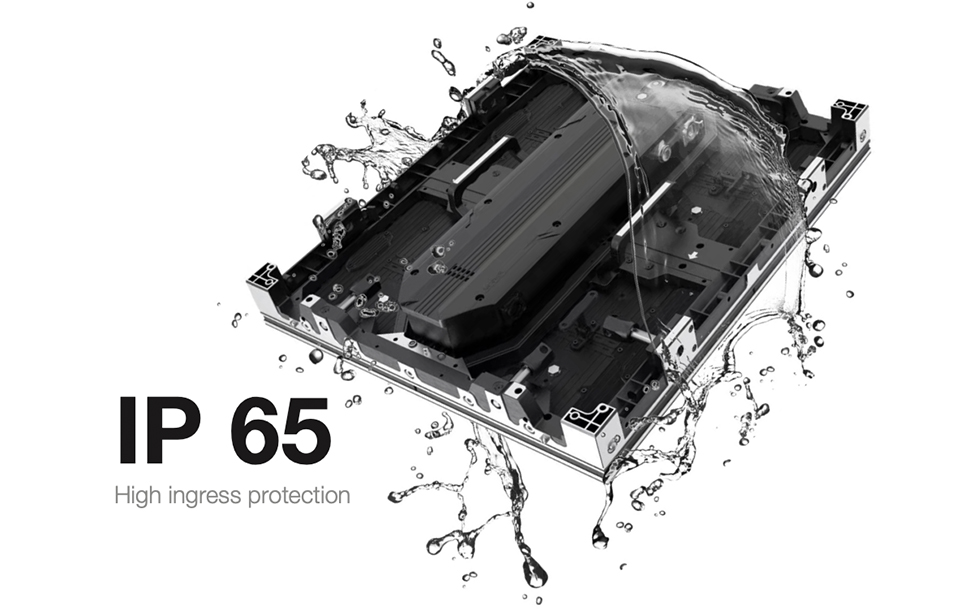 3. Weatherproof Protection
With an ingress protection rating up to IP65, D1 LED display range is extremely versatile and suitable for diverse outdoor environments and weather conditions. No full display surround framework required unless specified.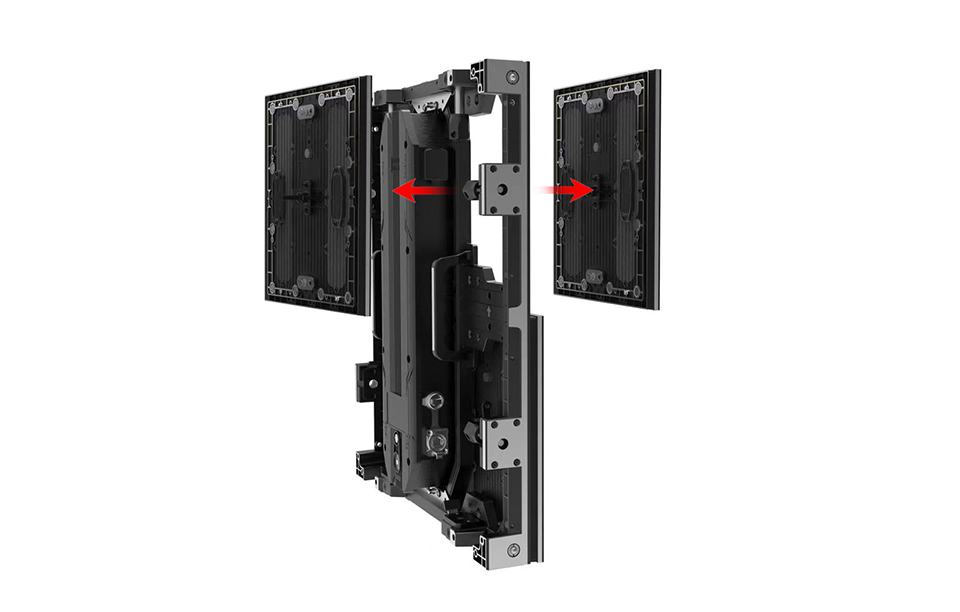 4. Front and rear access, convenient and quick service
Magnetically mounted modules and a user-friendly cabinet structure ensures that maintenance can be conducted efficiently and quickly. All components can be accessed from the front and rear so ideal for surface mounted installations.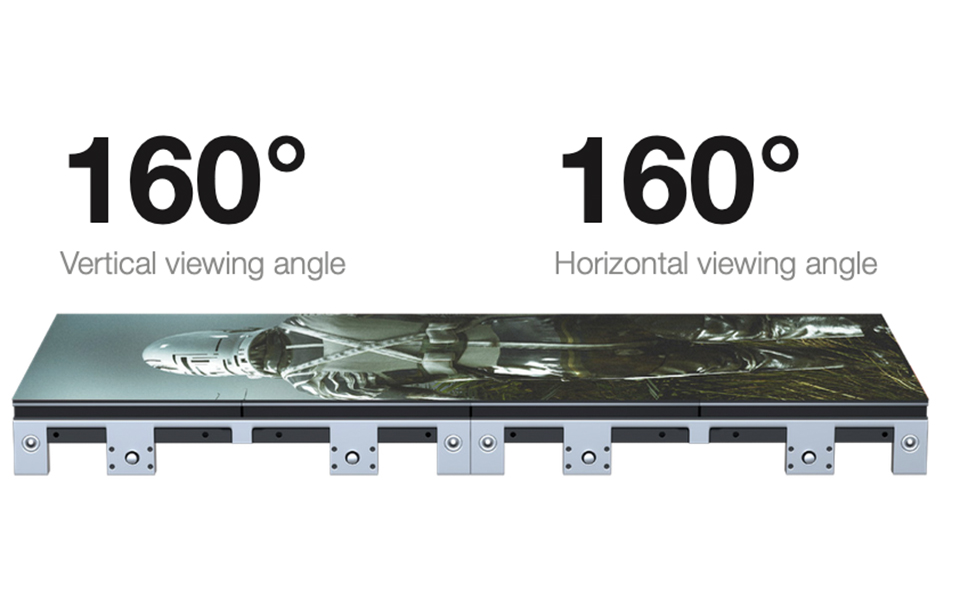 5. Wide Viewing Angle
D1 provides wider viewing angles of 160 degree vertical and 160 degree horizontal, pixel-perfect imagery viewing angle result in wide viewing experience, a real advance over the most LED video walls.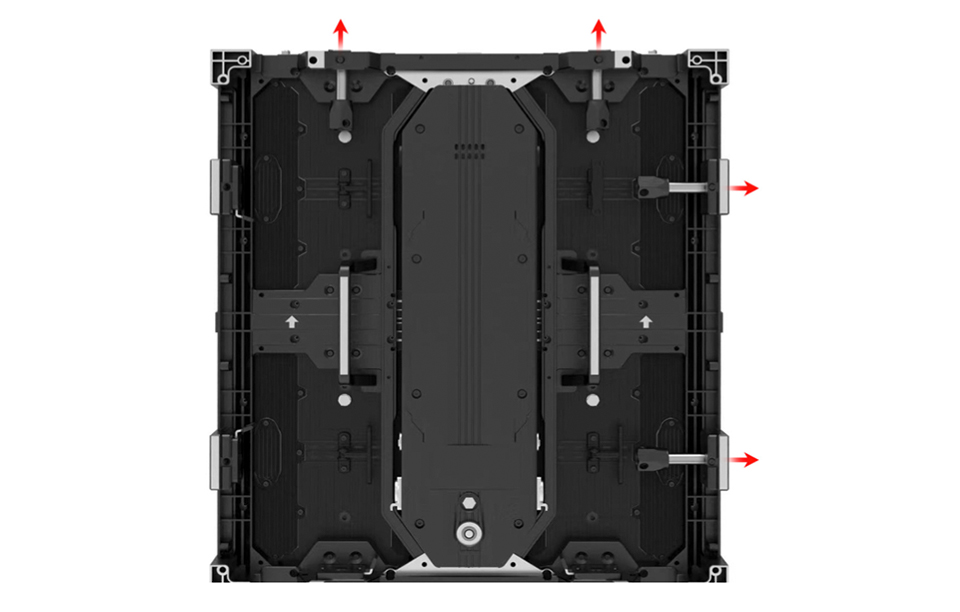 6. Precise, recessed, and chaneled cabinet alignment
Cabinet assembly benefits from full CNC processing achieving accuracy levels up to +/-0.05mm. Designed with four-sided rabbet joints to assist LED display assembly, faster installation and final screen perfection.
Product Parameters
| Item | Parameters |
| --- | --- |
| Pixel pitch | 1.5 |
| Pixel Density | 444,444 pixels/sq.m |
| LED Module Size | 240x270mm |
| LED Module Resolution | 160x180 dots |
| Special Design | Surface Treatment Protection |
| LED Cabinet Dimension | 480x540x70mm |
| Resolution per cabinet | 320x360 dots |
| Signal Processing | 14 bit |
| Grey Level | 4096 - 65536 |
| Refresh Rate | > 3840Hz |
| Scan Mode | 1/30 |
| Brightness | > 4,000 nits |
| Viewing Distance | > 2m |
| Horizontal Viewing Angle | 160 degree |
| Vertical Viewing Angle | 160 degree |
| Input Voltage | 100-240V/50-60Hz |
| Max Consumption | 720 W/SQ.M |
| Ave Consumption | 216 W/SQ.M |
| Working Temperature | -20 degree to 45 degree |
| Storage Temperature | -40 degree to 60 degree |
| Input Voltage | DC5V |
| IP Rate | Front IP65, Rear IP54 |
| Working Humidity | 10% - 90% |
| Storage Humidity | 10% - 95% |
| Lifespan | > 100,000 hours |
| MTBF | > 10,000 hours |
| Service Type | Front & Rear Service |
| LED Lamp | Nationalstar |
| IC | ICN2153 |
| Control Card | Nova / Colorlight / LINSN / Huidu |
| Weight per cabinet | 9.5KGS/Cabinet |
| Weight per sq.m | 36.6KGS |
| Cabinet Material | Die-casting Al-cabinet |