Cabinet Material :Cast Iron.
Application:Those LED products were widely used in both indoor and outdoor places like hall, hotel, exhibition room, public square, symbols,building and TV stage background and etc.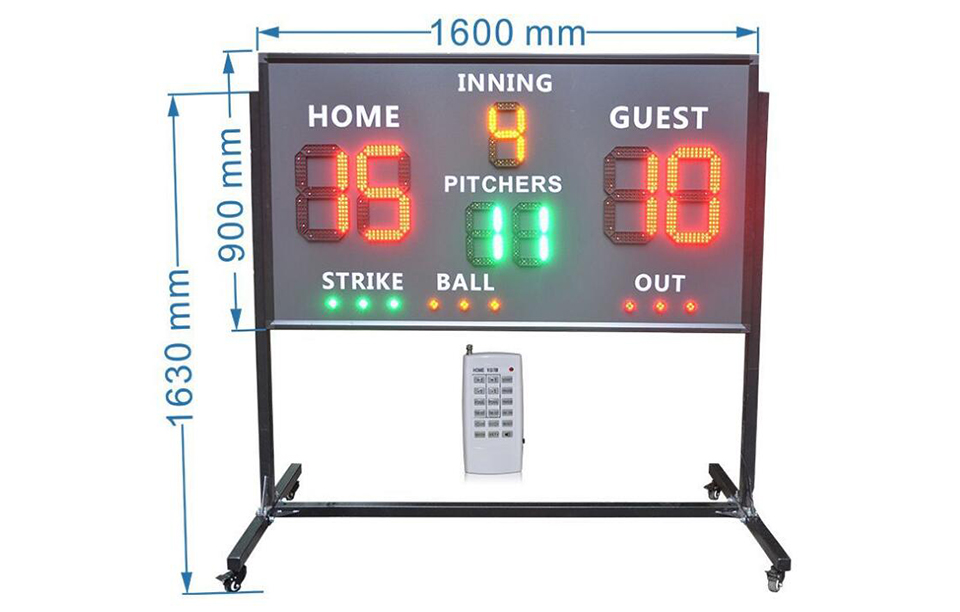 1600mmx900mm
We have this baseball LED scoreboard dimension with 1600mm W x 900mm H. Its depth is only 75mm.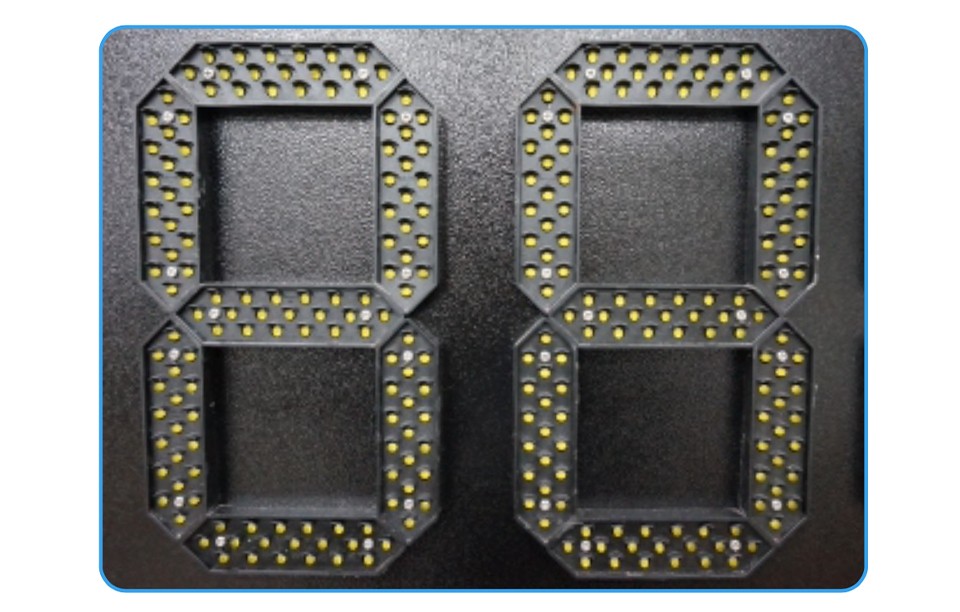 8'' and 12'' Digital
This scoreboard is made by 8 inches digital and 12 inches digital.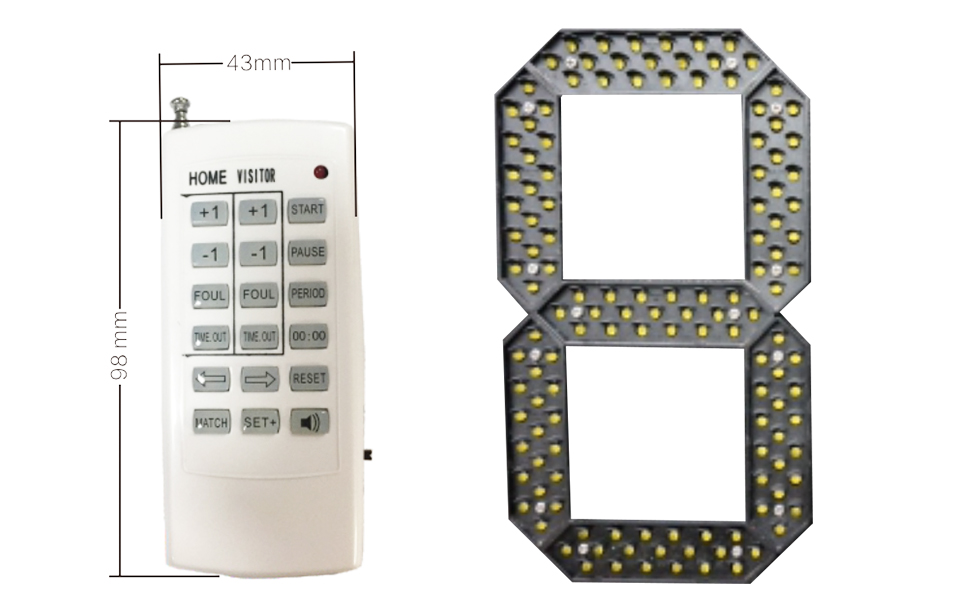 Remote Control
This scoreboard can be controlled by RF remote controller easily.
Product Parameters
| Item | Parameters |
| --- | --- |
| Product Dimension | 1600x900x75mm |
| Module Size | 8'' and 12'' |
| Single Digital Size 1 | 8'' is 120x210mm |
| Single Digital Size 2 | 12'' is 170x310mm |
| Weight of LED Scoreboard | 40KGS |
| Voltage | 110V/220V |
| Power Consumption | 56W |
| Red Colour Brightness | over 4,000 nits |
| Yellow Colour Brightness | over 3,500 nits |
| Green Colour Brightness | over 4,000 nits |
| Lifespan | Over 100,000 hours |
| Viewing Angle | 60 degree |
| Control System | RF remote controller |
| Control Distance | Below 50 meters |
| Drive Mode | Static Current |
| Working Temperature | -25 degree to 55 degree |
| Outer Material | Aluminium |
| Functions | 18 remote changeable digitals |
| Warranty Time | 2 Years Warranty |