Cabinet Material:Cast Iron & Single Side Design
Application:It is applicable for commercial center, airport, big conference, city's landmark plaza, exhibition center and other outdoor advertising walls..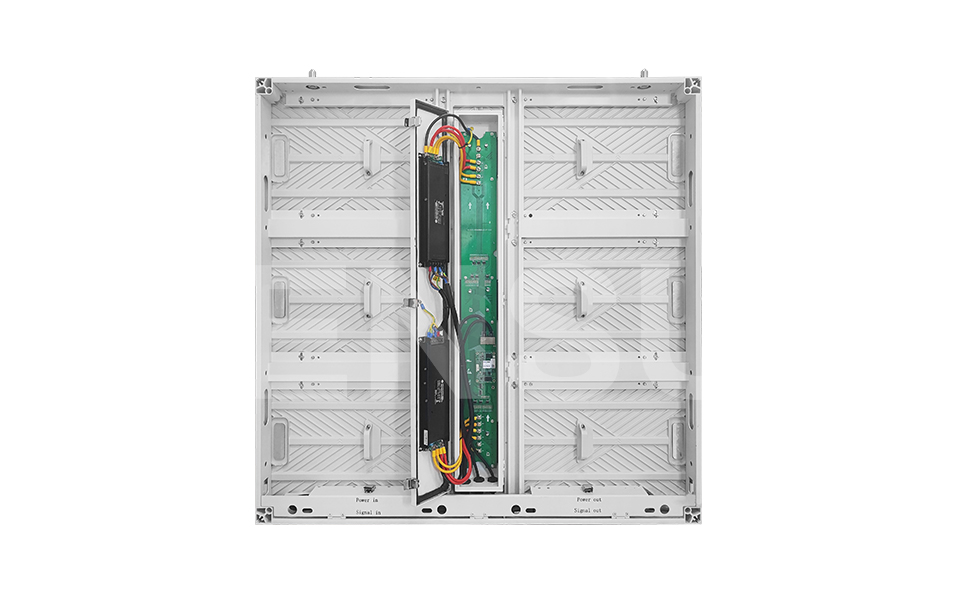 Strong Adaptability
This LED display adopts full sealed cast iron cabinet to protect its inner componets and make the display body to withstand extremely high and low temperature. It can work whole day in outdoor environment.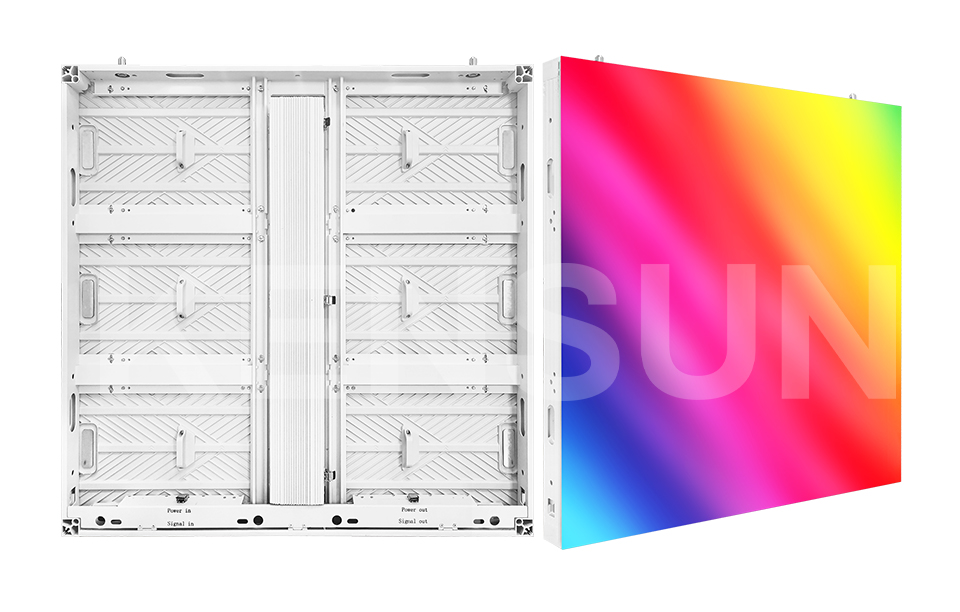 Light weight & Energy-saving
This cabinet is designed to be slim and light weight, which is only 28.5kgs per cabinet 960x960mm. The common cathode aluminum LED module is designed to meet the requirement of outdoor big wall for full front service purpose.
Product Parameters
| Item | Parameters |
| --- | --- |
| Pixel pitch | 5mm |
| LED Type | SMD2727 1R1G1B |
| LED Module Size | 480 x 320 x 46.8mm |
| LED Module Resolution | 96 x 64 dots |
| LED Cabinet Size | 960 x 960 x 82.3mm |
| Cabinet Resolution | 192 x 192 dots |
| Screen Pixel | 40,000 dots |
| Signal Processing | 14 - 16 bit |
| Grey Level | 4096 - 65536 |
| Refresh Rate | > 3840Hz |
| Scan Mode | 1/8 |
| Brightness | > 6000 nits |
| Viewing Distance | > 5m |
| Viewing Angle | 140 H / 120 V degree |
| Input Voltage | 110-240V/50-60Hz |
| Max Consumption | 530W/SQ.M |
| Ave Consumption | 240W/SQ.M |
| Working Temperature | -20 degree to 45 degree |
| Storage Temperature | -40 degree to 60 degree |
| IP Rate | IP66 |
| Working Humidity | 10% - 60% |
| Storage Humidity | 10% - 90% |
| Lifespan | 100,000 hours |
| Service Type | Front & Rear Service |
| LED Lamp | Nationalstar |
| IC | ICN2153 |
| Control Card | Nova / Colorlight |
| Operation Approach | Windows |
| Receiving Card | A5s Plus |
| Contrast Ratio | >6000:1 |
| Max Current Per Module | 21A |
| Calibration Function | Support |
| Cabinet Material | Aluminiumn |