Card Material:JT200 Traffic-Dedicated Sending Card
Application: Novastar JT200 traffic guidance solution is dedicated to stable display and status monitoring of traffic displays, and widely used for expressway message displays, city guidance displays and parking guidance displays to easily meet the demanding requirements of traffic displays. Being secure, reliable, advanced, practical and easy to expand, this solution can satisfy the needs of intelligent traffic informatization construction of the public security and traffic management departments.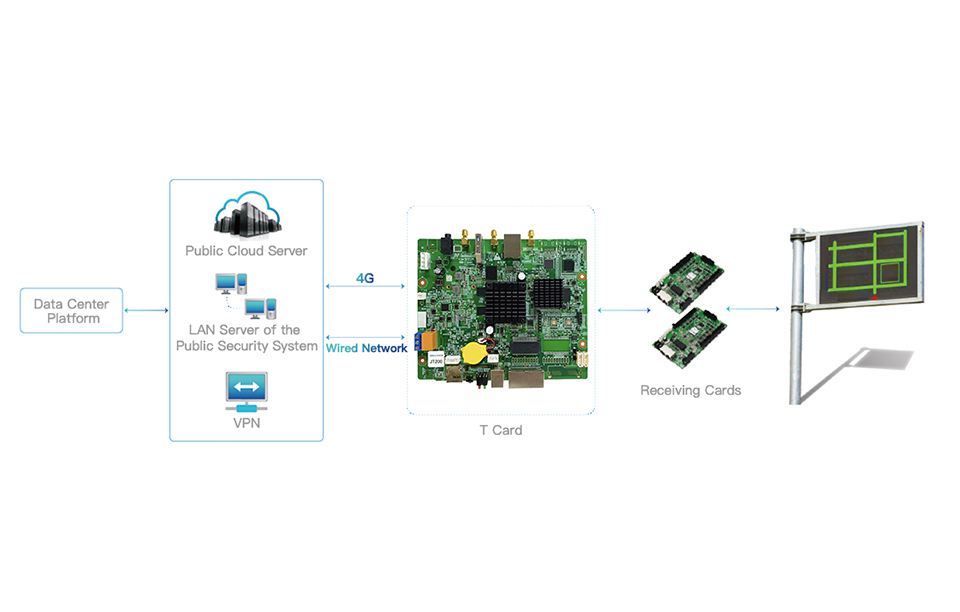 Dot-Error-Detection Function
Including: module fault detection, LED light on and off, voltage, temperature and communication status, and even automatic fault detection and processing. This is a recent requirement for traffic screens, which is also unsatisfactory for ordinary systems. The Nova receiving card, together with the Nova monitoring card, can easily monitor the above status.This system can be used with Nova's traffic-specific software PlutoTraffic for automatic status detection and processing.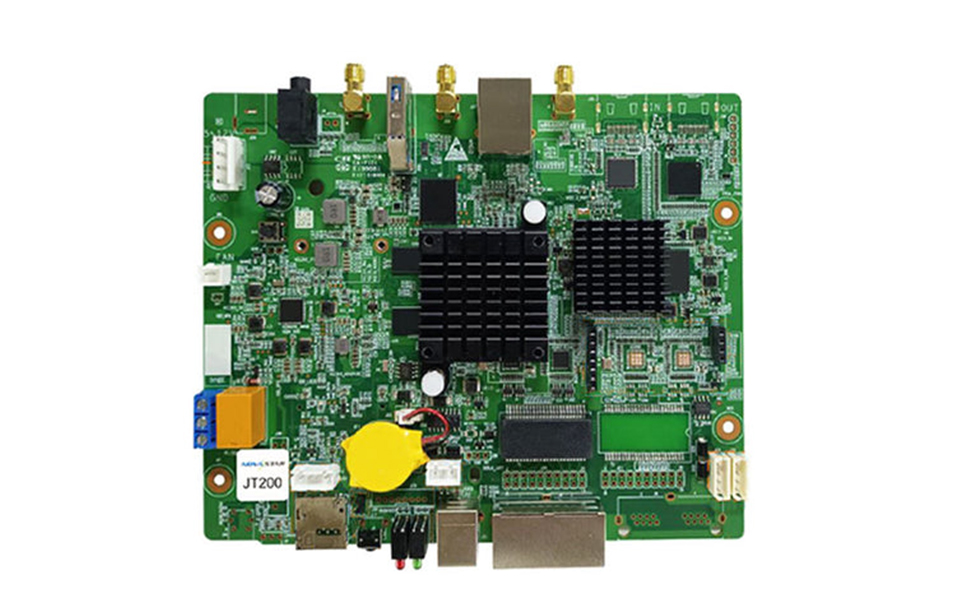 Traffic Applications
For example, when the display is disconnected from the control center, the pre-stored screen can be automatically displayed; when the module or LED is faulty, the screen can be automatically blacked out. In this way, it is possible to avoid the display of erroneous information on the display, thereby reducing the occurrence of traffic accidents. In traffic applications, instructions and content are sent to the display by the traffic control center. In most cases, the traffic control center already has a ready-made management system..
Product Parameters
| Item | Parameters |
| --- | --- |
| Input Voltage | DC 5V - 12V |
| Maximum Power Consumption | 18W |
| Operating Temperature | -20 degree to +60 degree |
| Operating Humidity | 0% RH to 80% RH, non-condensing |
| Dimension | 165x146.4x21.2mm |
| Net Weight | 179.7 |
| Package Dimension | 278x63x221mm |
| Storage Capacity | 1GB RAM |
| Internal Storage | 16GB |
| Storage Temperature | -40 degree to +80 degree |
| Storage Humidity | 0% RH to 80% RH, non-condensing |
| Packing List | 1 x JT200, 1 x WIFI omnidirectional antenna, 1 x Power Connector, 2 X ipex Cable, 1 x Quick start guide |