Cabinet Material: This type of indoor colourful star curtain is made by super high brightness high quality DIP LED lamp.
Application:Those LED products were widely used in both indoor and outdoor places like hall, hotel, exhibition room, public square, symbols,building and TV stage background and etc.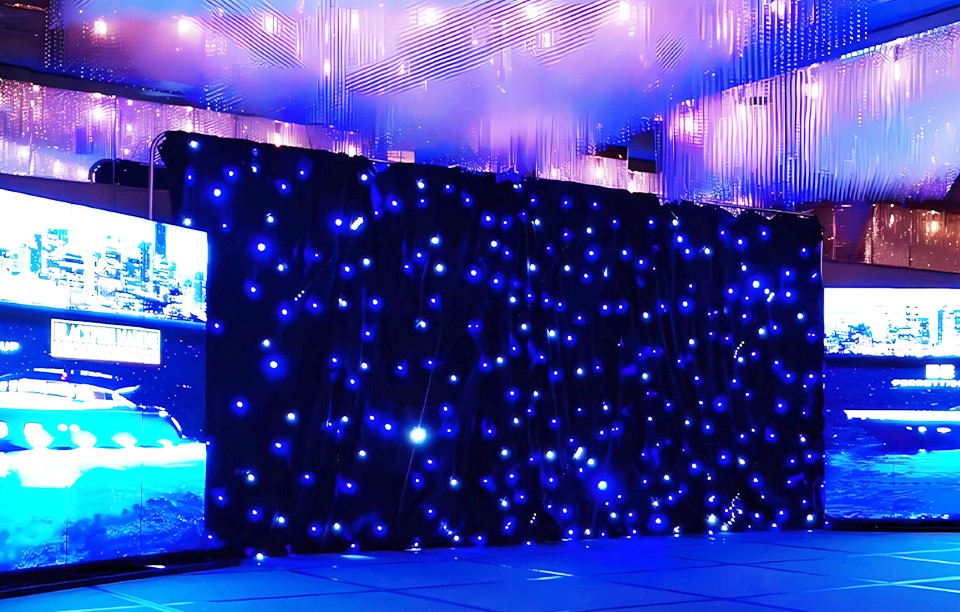 Rollable, Movable and Flexible
This type of indoor rollable LED star curtain is suitable for indoor environment to fix any curve facade wall. It can customise your space with vibrant curtain walls offering a rich palette of colours for endless creativity.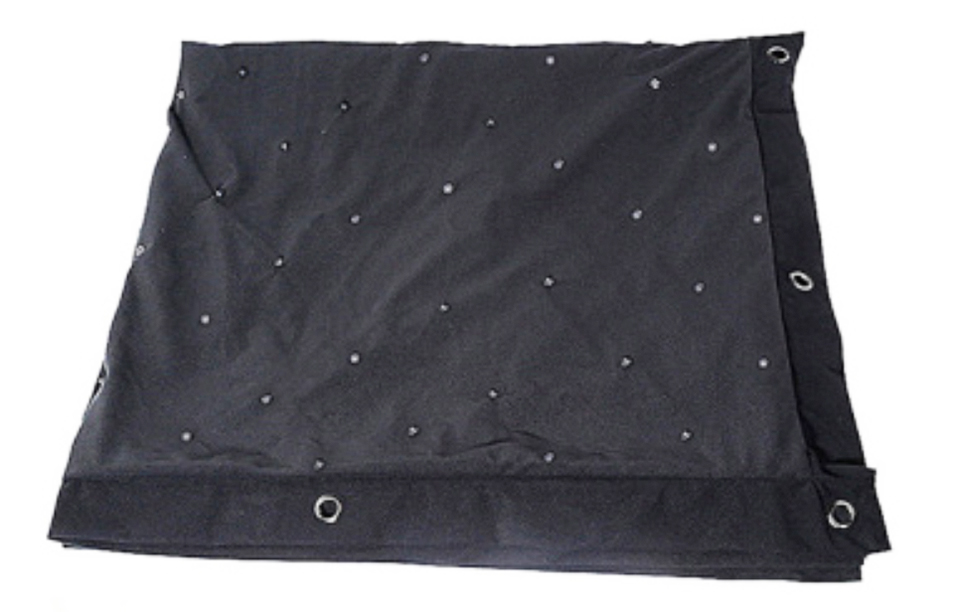 Customised Dimensions
This type of indoor star curtain LED display has standard sizes, and we can customise the size according to your requirements. 1mx2m, 1mx3m, 2mx3m, 3mx4m, 3mx6m, 4mx6m, 6mx8m. Or other sizes are avaiable for customisation.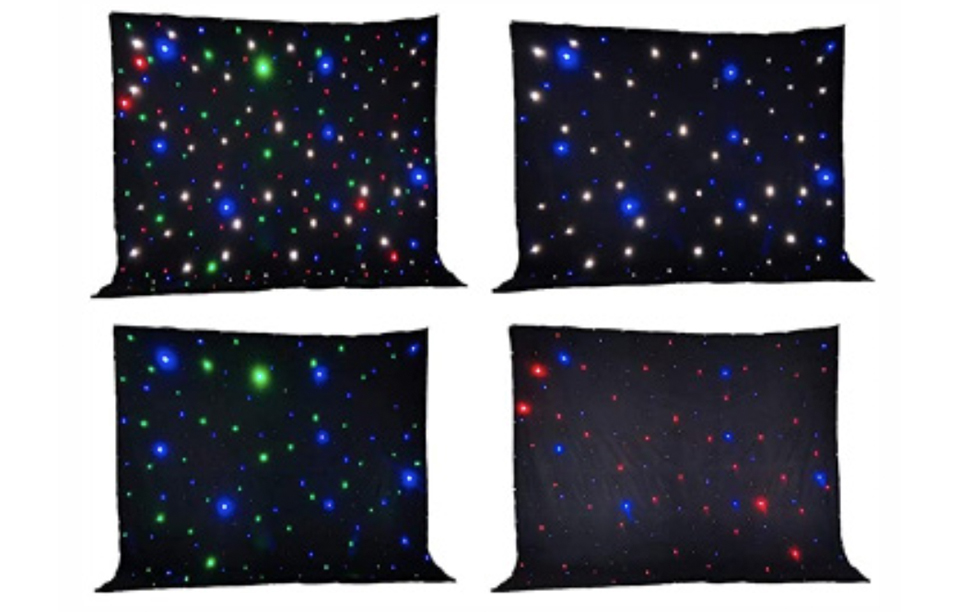 Easy Installation and Assembly
This type of magnetic connection to assemble is very easy to install even it is for indoor environment.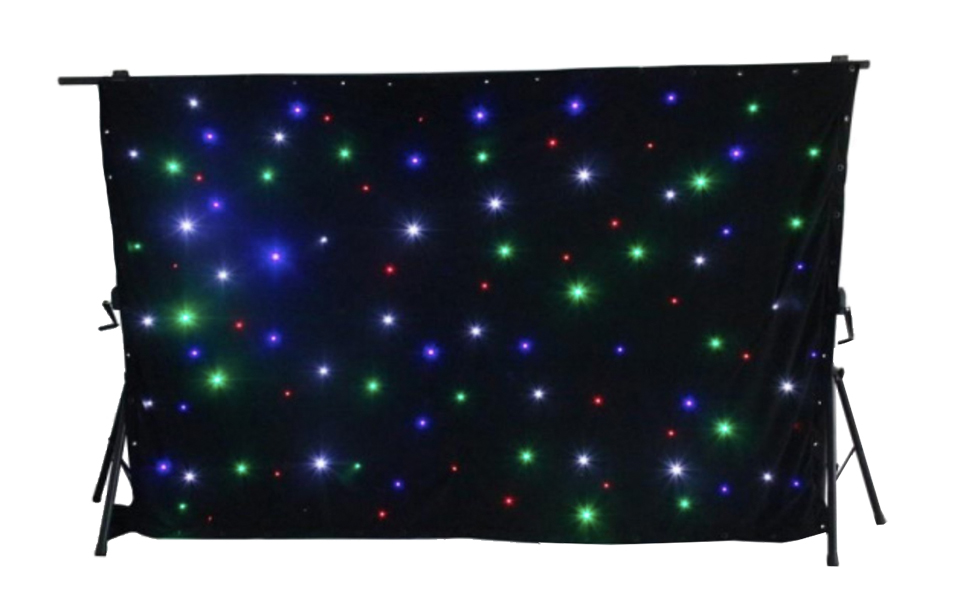 DMX512 Controlling
Using environmental materials and low power consumption (0.04W-0.08W) results in a lower cost of ownership. The controller supports master / slave automatic voice control, and the control chanel is 7CHS.
Product Parameters
| Item | Parameters |
| --- | --- |
| White Colour | 6000K-9000K |
| Red Colour | 620nm-625nm |
| Green Colour | 515nm-520nm |
| Yellow Colour | 570nm-575nm |
| Blue Colour | 455nm-565nm |
| Brightness of White | 14000mcd |
| Brightness of Red | 3000mcd |
| Brightness of Green | 18000mcd |
| Brightness of Yellow | 700mcd |
| Brightness of Blue | 8000mcd |
| Voltage | 3V-3.2V |
| Viewing Angle | 30 degree |
| Power Consumption | 120W/SQ.M |
| Standard Size | 1mx2m / 1mx3m |
| Customised Size | YES |
| Controlling Method | DMX512 |
| IP Rate | IP43 |
| Working Humidity | 10% - 60% |
| Storage Humidity | 10% - 90% |
| Lifespan | 100,000 hours |
| Service Type | Front & Rear Service |
| LED Lamp | DIP Lamp |
| Voltage | AC100-240V 50Hz-60Hz |
| Controlling Chanel | 7CHS |
| Weight | <2kgs |