Material:Outdoor Basketball Score Board with Remote Controller
application:Those LED products were widely used in both indoor and outdoor places like sports event, statdium, hall, hotel, exhibition room, public square, symbols,building and TV stage background and etc.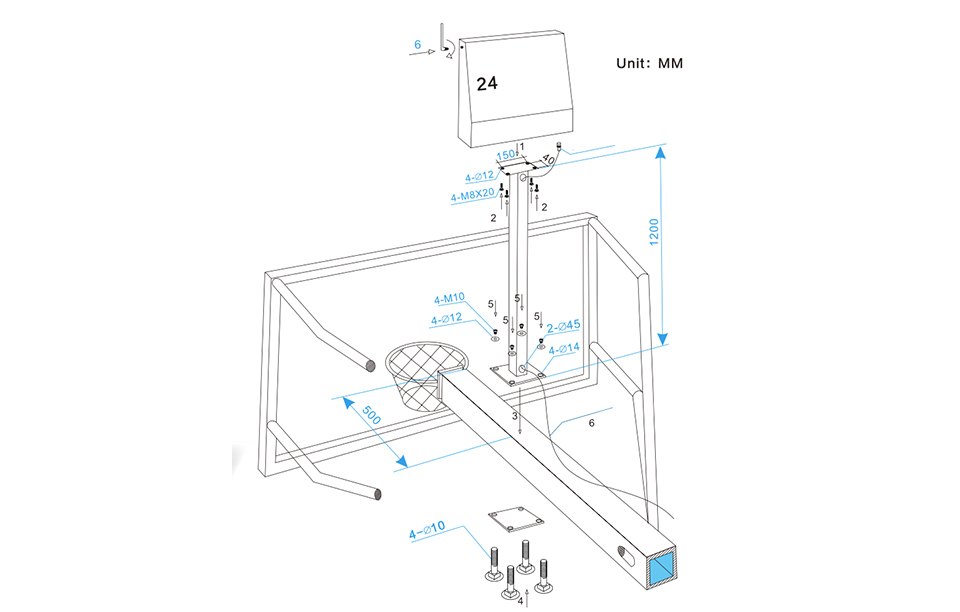 Standard Dimension
This basketball LED scoreboard is 1800mm W x 900mm H with wheels. The universal wheels have arrester. It also has one horn at the back side of board.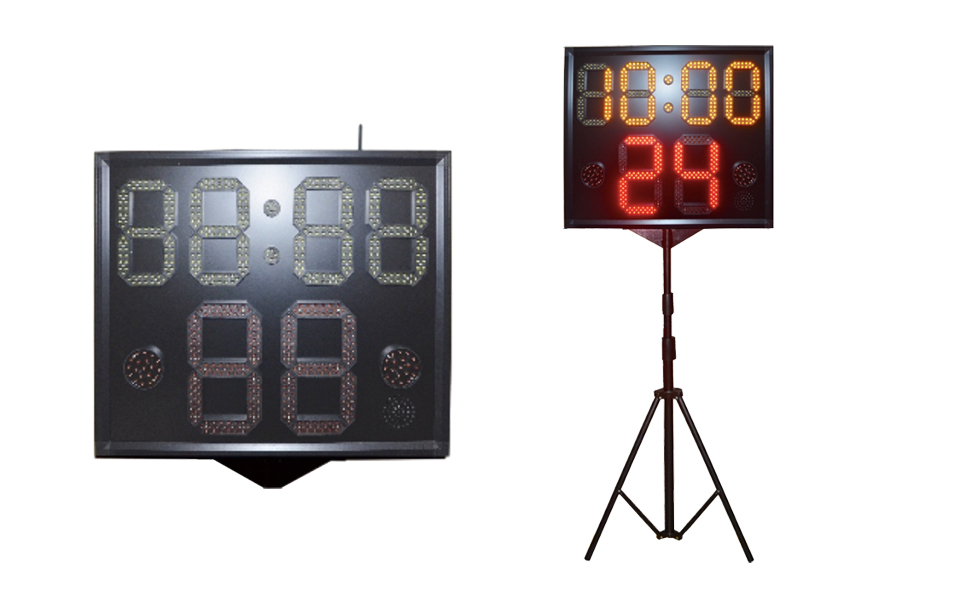 Universal Wheels
This type of universal wheels can move freely from here and there. The foot brake can keep the score board stands still.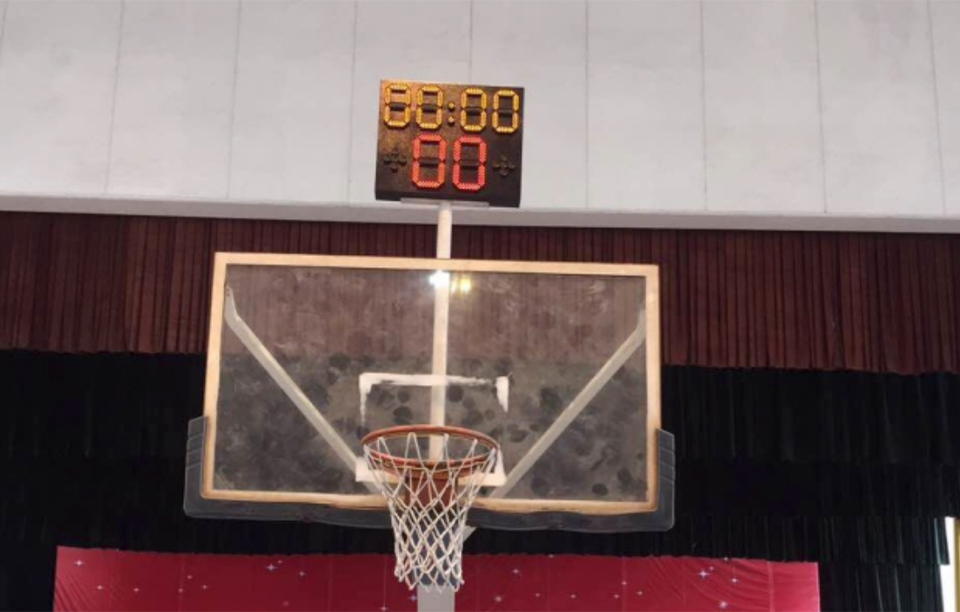 High Quality Stand
This stand can ensure LED scoreboards more stable and reliable. The power cables can hang at the side of the display without falling off.
Product Parameters
| Item | Parameters |
| --- | --- |
| Product Dimension | 1600x900x75mm |
| Module Size | 8'' and 12'' |
| Single Digital Size 1 | 8'' is 120x210mm |
| Single Digital Size 2 | 12'' is 170x310mm |
| Weight of LED Scoreboard | 40KGS |
| Voltage | 110V/220V |
| Power Consumption | 56W |
| Red Colour Brightness | over 4,000 nits |
| Yellow Colour Brightness | over 3,500 nits |
| Green Colour Brightness | over 4,000 nits |
| Lifespan | Over 100,000 hours |
| Viewing Angle | 60 degree |
| Control System | RF remote controller |
| Control Distance | Below 50 meters |
| Drive Mode | Static Current |
| Working Temperature | -25 degree to 55 degree |
| Outer Material | Aluminium |
| Functions | 18 remote changeable digitals |
| Warranty Time | 2 Years Warranty |