Card Material:Novastar TCC70G LED Multimedia Player Controller Card for Smart Car Screen
Application: The TCC70G, launched by NovaStar, is a multimedia player that integrates sending and receiving capabilities. It allows for solution publishing and screen control via various user terminal devices such as PC, mobile phone and tablet. The TCC70G can access the cloud publishing and monitoring platforms to easily enable cross-region clustered management of screens.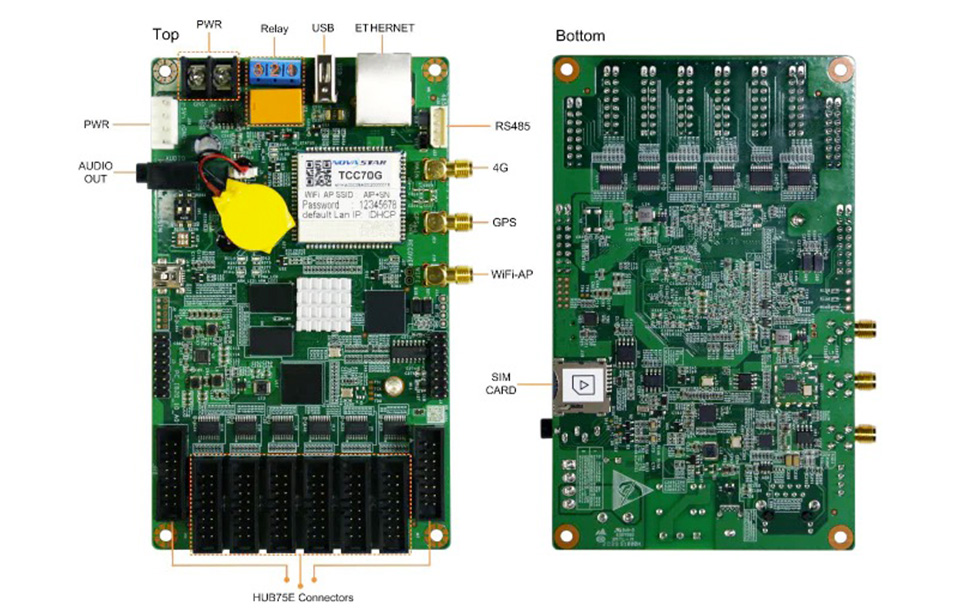 16 Groups RGB Data
The TCC70G comes with eight standard HUB75E connectors for communication and supports up to 16 groups of parallel RGB data. On-site setup, operation and maintenance are all taken into account when the hardware and software of the TCC70G were designed, allowing for an easier setup, more stable operation and more efficient maintenance.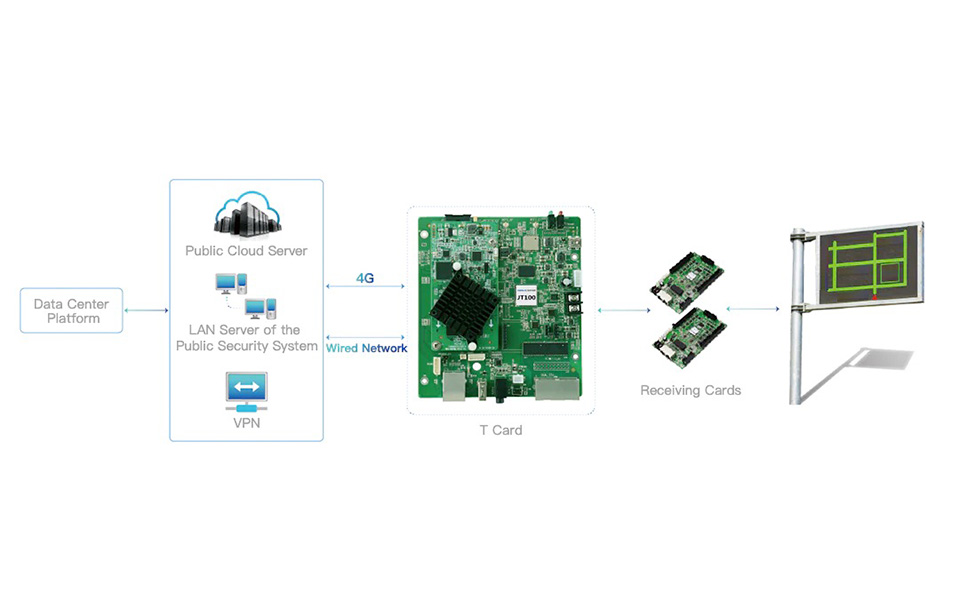 Save Spaces
Thanks to its stable and secure integrated design, the TCC70G saves space, simplifies cabling, and is suitable for the applications requiring small loading capacity, such as vehicle-mounted displays, small traffic displays, displays in communities, and lamp-post displays..
Product Parameters
| Item | Parameters |
| --- | --- |
| Loading Capacity | Up to 512x384 dots |
| Maximum Width | 1280 -> 1280x128 dots |
| Maximum Height | 512 -> 384x512 dots |
| Stereo Audio Output | 1PC |
| USB 2.0 Port | 1PC |
| RS485 Connector | 1PC - Connects to a sensor such as light sensor, or connects to a module to implement corresponding functions. |
| Processing Capability | 4 x core 1.2GHz Processor, Hardware Decoding of 1080p Videos, 1GB of RAM, 8GB of Internet Storage |
| All-round Control Scheme | Solution publishing and screen control via user terminal devices such as PC, mobile phone and tablet |
| Built-in WIFI App | Default SSID is AP+Last 8 digits of SUN |
| Support Global 4G | Japan is not included |
| Support for GPS | GPS positioning and GPS time Synchronisation |
| Support for Relays | Maximum DC30V 3A |
| Input Voltage | DC4.5V~5.5V |
| Maximum Power Consumption | 10W |
| Operating Temperature | -20 degree to +60 degree |
| Operating Humidity | 0% RH to 80% RH, non-condensing |
| Dimension | 150.00 x 99.90 x 18.00mm |
| Net Weight | 121.3g |
| Dimensions | 278.00mm x 218.00mm x 63.00mm |
| List of goods | 1 x TCC70G, 1 x Omnidirectional WIFI Antenna, 1 x 4G Antenna, 1 x Quick Start Guide |