Cabinet Material: Super thin and strong flexibility, it can be installed at any angle of bending and swing. It is suitable for any concase, convex surface and artistic modeling.
Application: It is widely applied in different situations. This type of soft LED module can be used for irregular buildings, stage performances, fashion shows, night bars and all types of creative applications.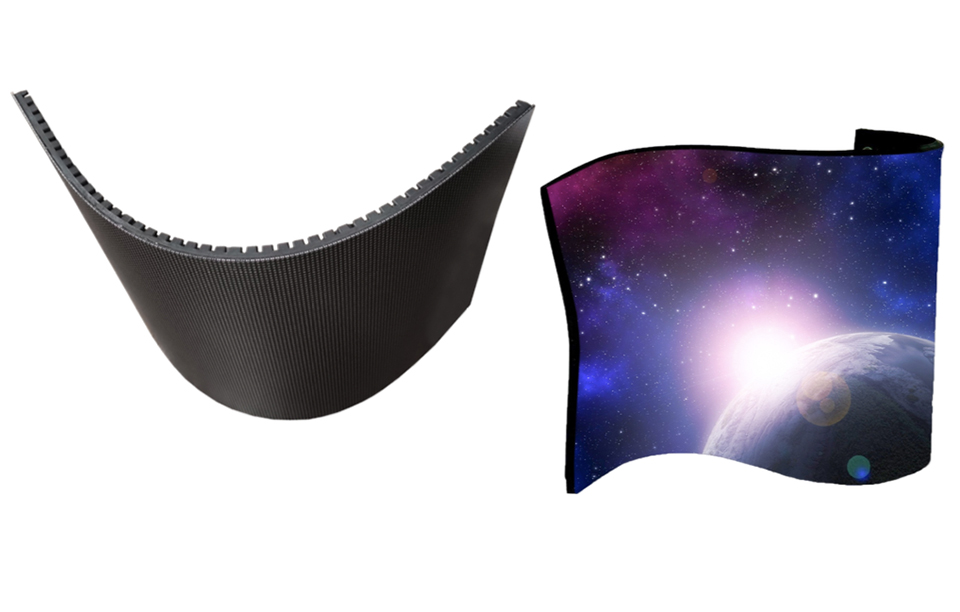 Easy to Maintain
Front maintenance design of magnetic module, it can be assembled and dismantled independently. It is easy and convenient to operate.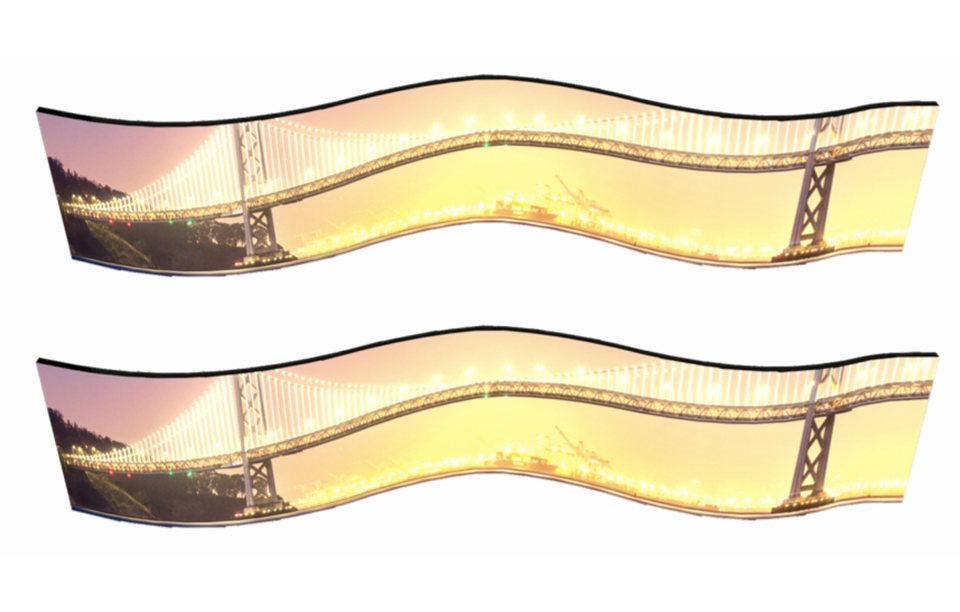 High Grayscale and High Refresh Rate
This type of module has ultra high greyscale and high refresh rate. Its refresh rate is over 3,840Hz.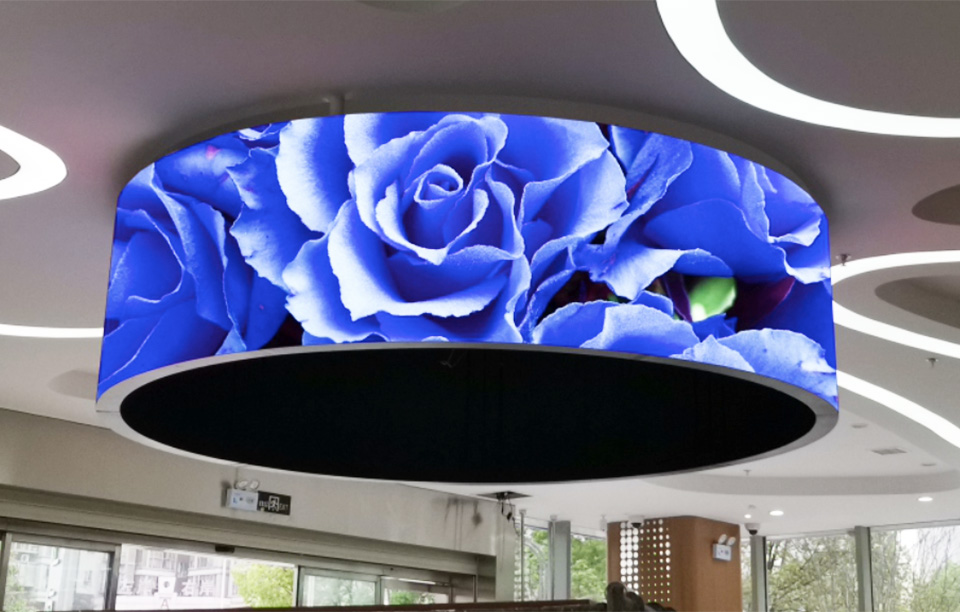 Support Different Pixel Pitches
This flexible LED module has P1.56, P1.667, P1.86, P2, P2.5, P2.6, P3, P4 and P5 available in our company.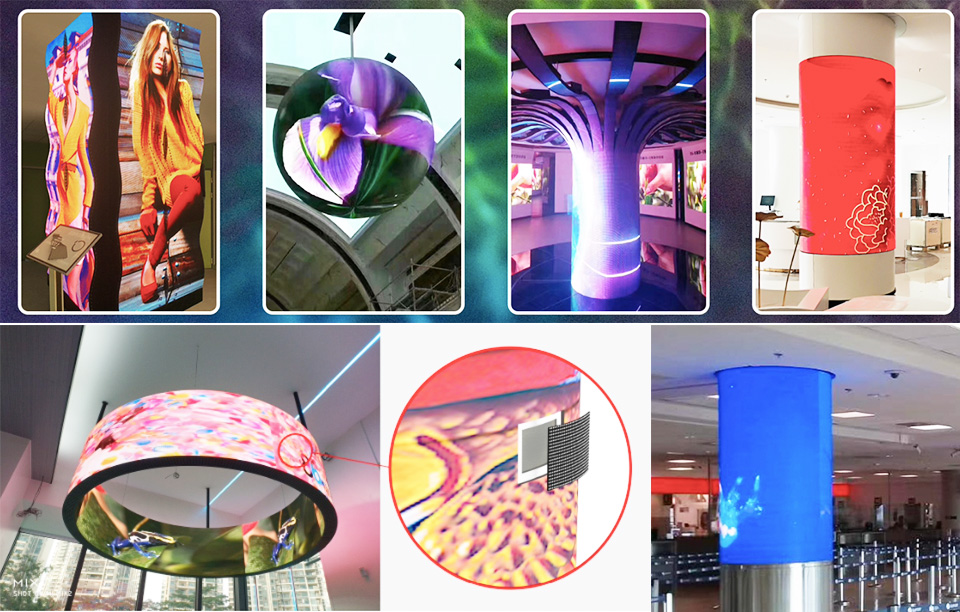 4 Different Size of Modules
We have 240x120mm, 320x160mm, 200x150mm and 256x128mm four different types of dimension.
Product Parameters
| Item | Parameters |
| --- | --- |
| Pixel pitch | 2 |
| LED Type | SMD1515 |
| LED Module Size | 240x120mm |
| LED Module Resolution | 120x60 dots |
| Density per SQ.M | 250,000 dots/SQ.M |
| Signal Processing | 12 - 16 bit |
| Grey Level | 4096 - 65536 |
| Refresh Rate | > 3840Hz |
| Scan Mode | 1/30 |
| Brightness | > 1,000 nits |
| Viewing Distance | > 2m |
| Viewing Angle | 150 degree |
| Input Voltage | 100-240V/50-60Hz |
| Max Consumption | 700 W/SQ.M |
| Ave Consumption | 400 W/SQ.M |
| Working Temperature | -20 degree to 45 degree |
| Storage Temperature | -40 degree to 60 degree |
| Input Voltage | DC5V |
| IP Rate | IP31 |
| Working Humidity | 10% - 60% |
| Storage Humidity | 10% - 90% |
| Lifespan | > 100,000 hours |
| MTBF | > 10,000 hours |
| Service Type | Front & Rear Service |
| LED Lamp | Nationalstar |
| IC | ICN2153 |
| Control Card | Nova / Colorlight / LINSN / Huidu |