A3 Aluminium 960x960
A3 Series P5.7/P6.67/P8/P10 Aluminium 960x960mm Full Front Service 3D LED Billboard
Product introduction |
This is new design of full front service LED modules for outdoor application. It is popular these two years worldwidely. It is the best choice for outdoor 3D billboard advertising LED screens at the wall corner places.

Cabinet Material:Aluminum and Single Side Design
Application:A3 series is a brand-new outdoor billboard with completely redesigned cabinet and module, 100% made of die-casting aluminium cabinet, featuring excellent thermal management. Optimised circuit design, saving electricity up to 50% comparing to traditional display. A3 featuring a extemely easy-to-use architecture, with module and control box are accessible both from front and rear. It is applicable for commercial center, airport, big conference, city's landmark plaza, exhibition center and other outdoor advertising walls. It is the best choice for outdoor 3D billboard advertising LED screens. LED module is 480mm W x 320mm H with aluminum frame protection. It supports two-way front and rear service. It has CE, RoHS, EMC, FCC and UL certificates approved.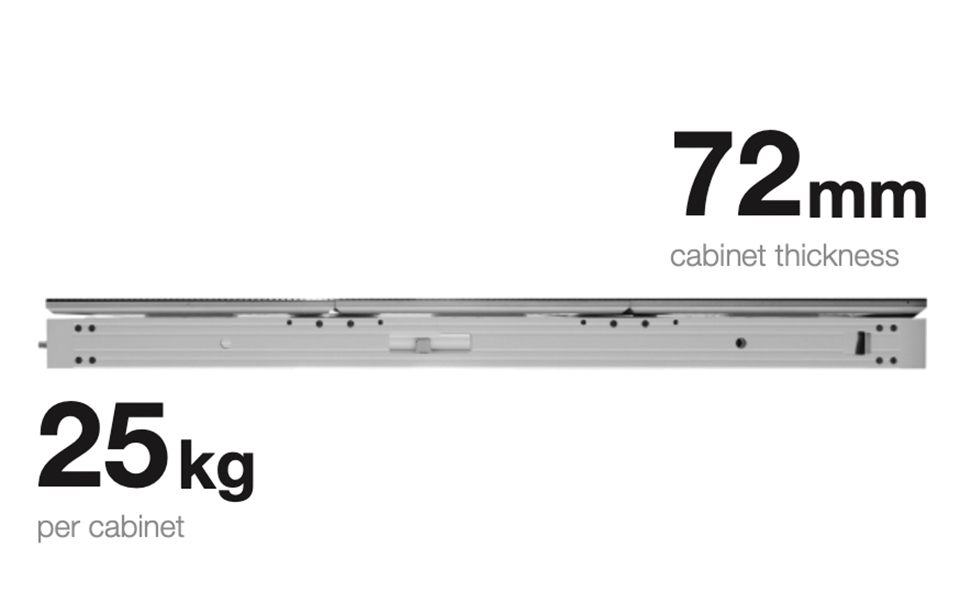 Compact Structure
Compact sturcture, lightweight and thin design. 960mm by 960mm cabinet, weighs only 25kgs, and measure only 72mm thick, making it much easier to transport and install.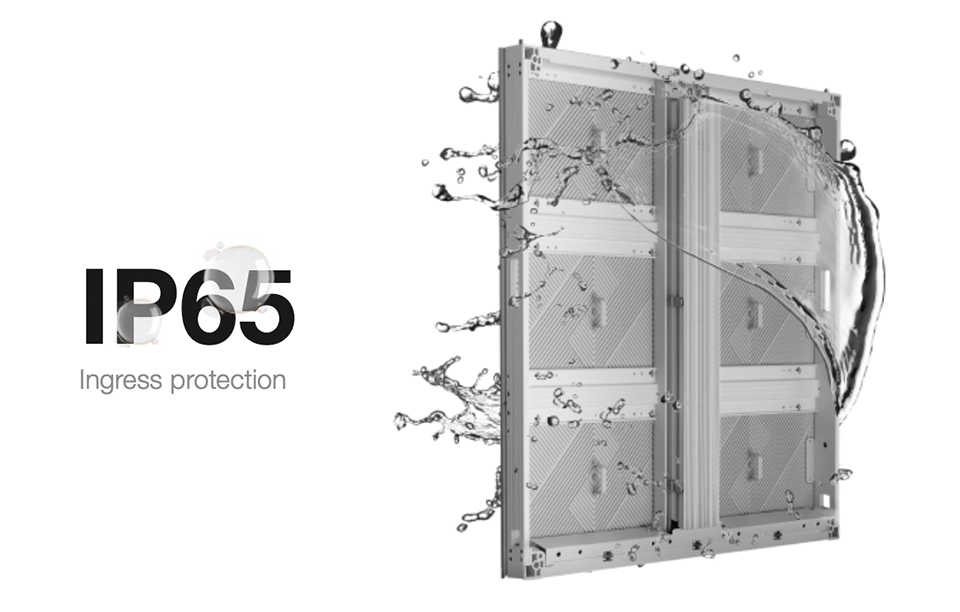 High IP Rated
As a product designed for out-of-home digital billboard, A3 comes with an ingress protection level rating up to IP65 - 68 subject to the application environment. It can work properly regardless of demanding environments.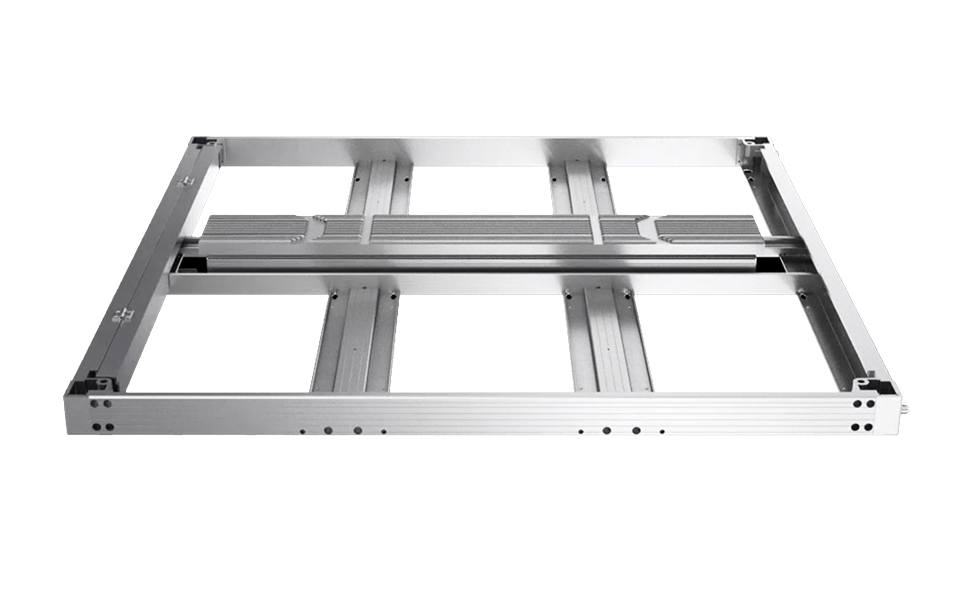 Excellent Thermal Management
100% made of die-casting aluminium, redesigned frame cabinet structure, high strength and excellent thermal management.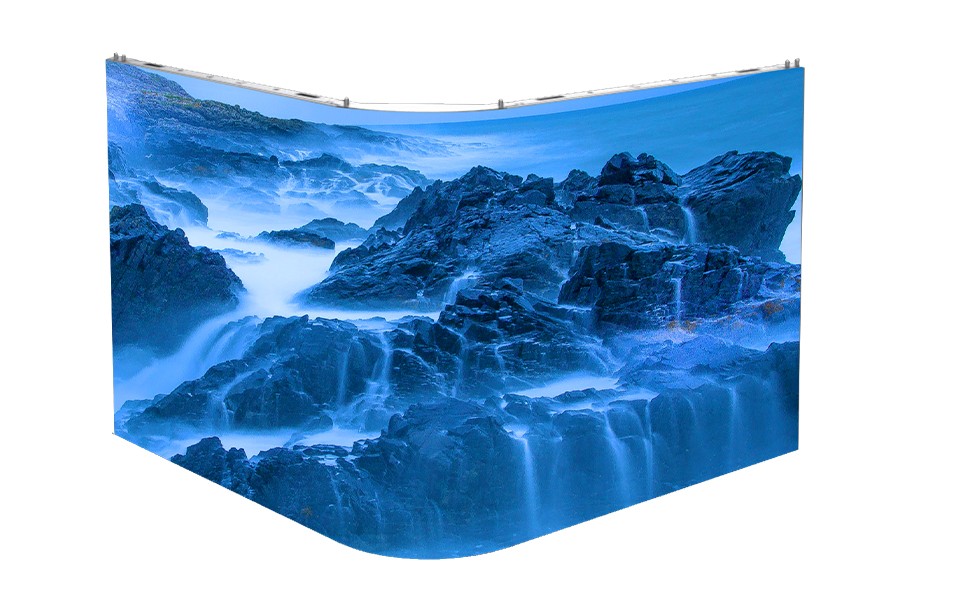 Seamless Curve Visual Effect
Available in seamless curve cabinet, specifically designed for walls with curves to deliver stunning and immersive visual experience.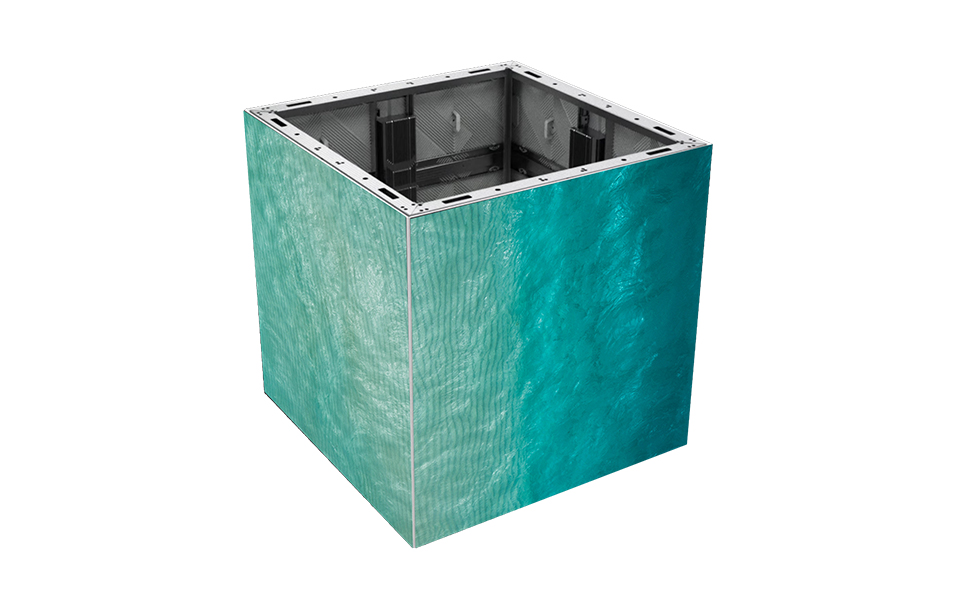 90 degree Curve Beveling Cabinet
A3 cabinet is also available in 90 degree curve bevelling cabinet with which to create more creative display possibilities.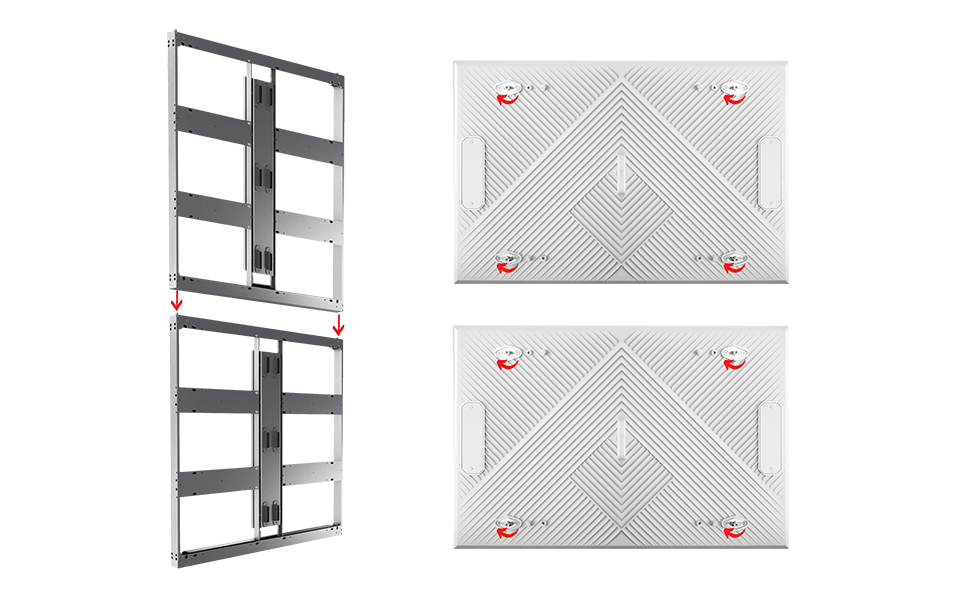 Precise and Easy-to-use Positioning Pin and Lock
Both A3 module and cabinet are equipped with rotation lock and positioning pins, it helps to easily fix and stablize module and cabinet without even a trying, fast and efficient.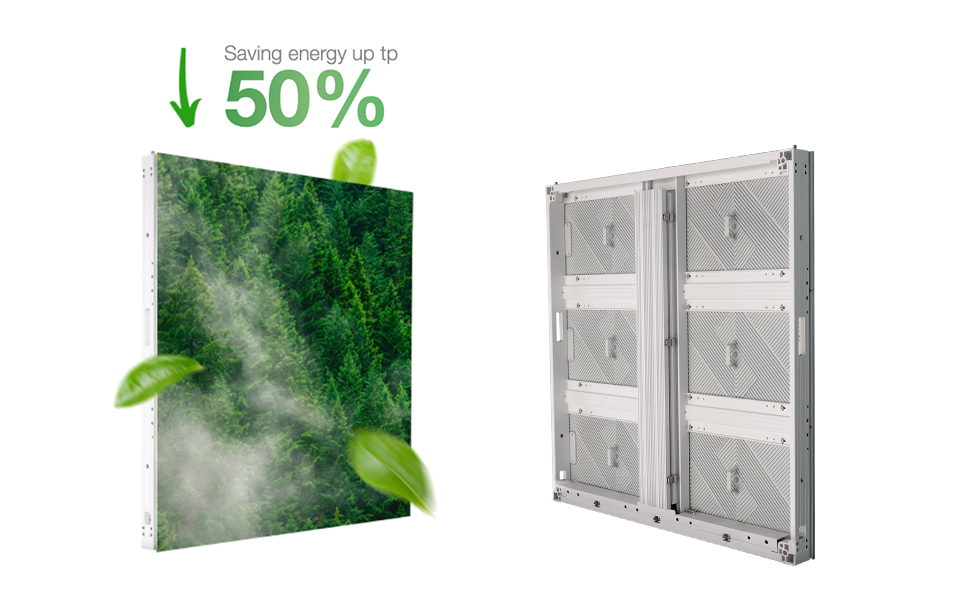 Optimized Circuit, Energy Efficient
A3 comes with KENSUN's latest generation of circuit design, saving electricity up to 50% comparing to tradtional LED display.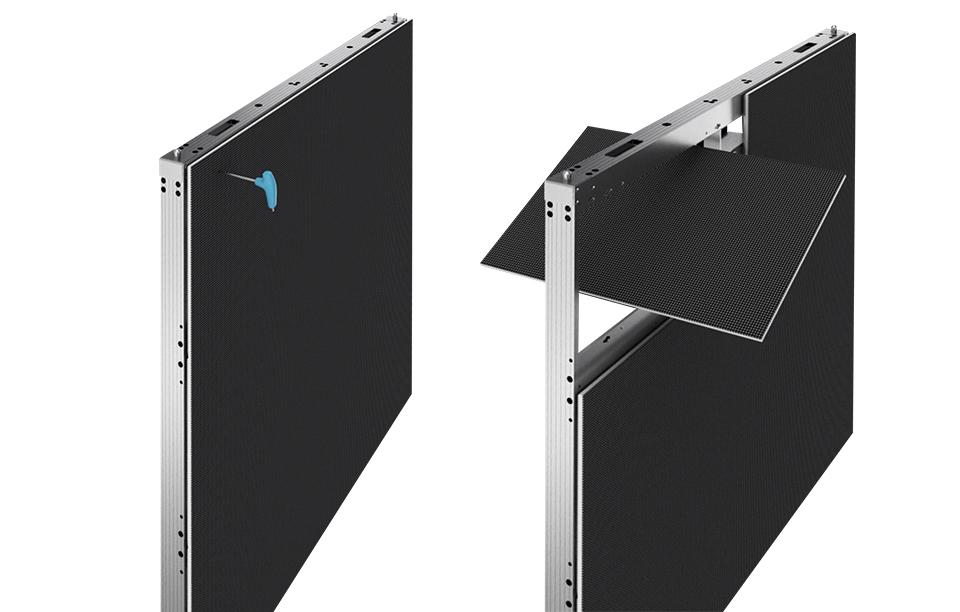 Front and Rear Access Design
Both module and power box are accessible from the front and rear side, it only takes four steps to disassemble or assemble a module, making service much effortless.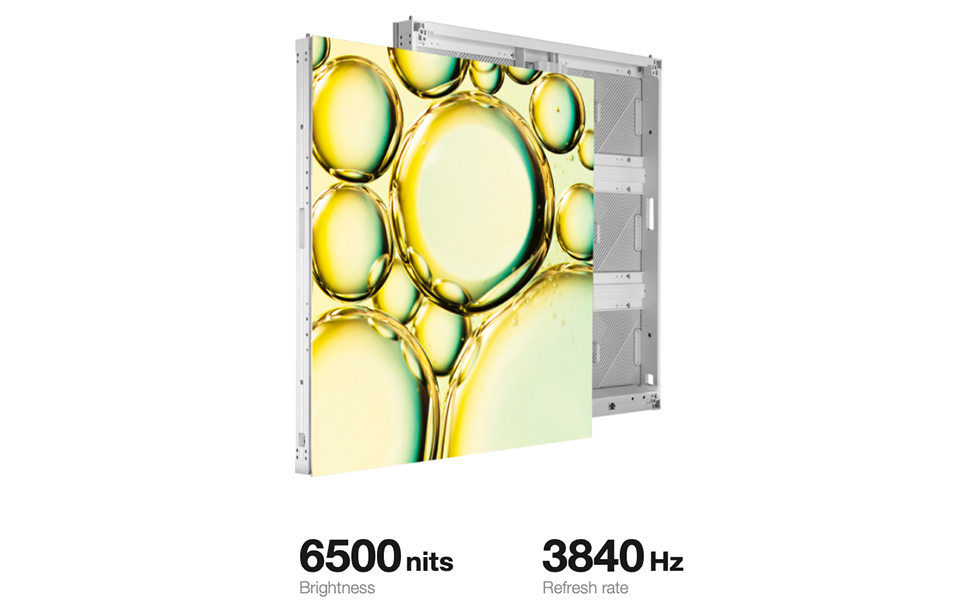 True-to-life Image Quality
With brightness up to 6500 nits and refresh rate up to 3840Hz, A3 delivers true-to-life image reproduction with every pixel performing perfectly and as intended.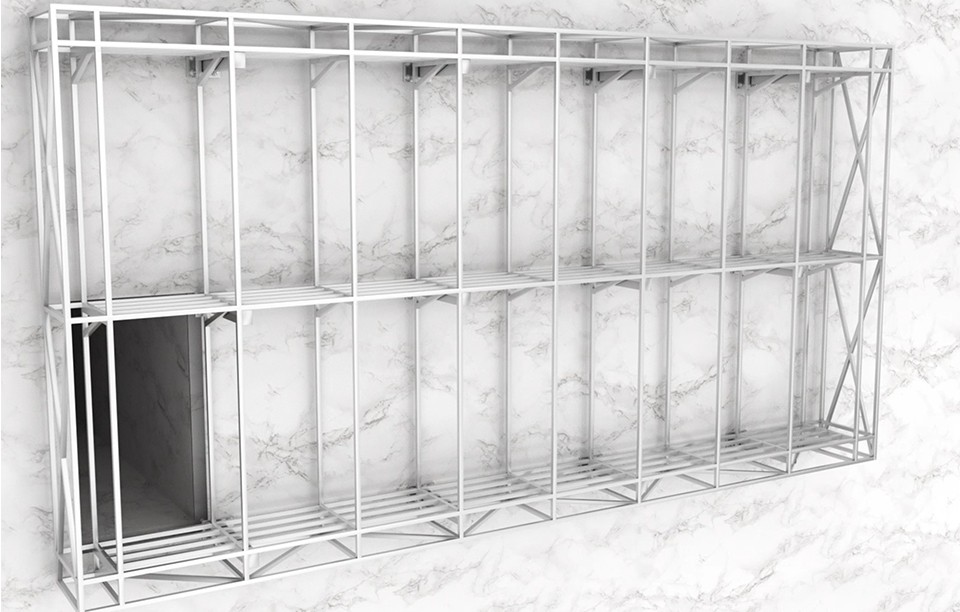 Flexible Installation
Thanks to the user-friendly cabinet design, A3 display can be either supported on an installation structure, fixed on wall with or without maintenance access, making application more flexible.
Product Parameters
| Item | Parameters |
| --- | --- |
| Pixel pitch | 5.7 |
| LED Type | NationStar SMD1921 SMD 3 in 1 |
| LED Module Size | 480x320mm |
| LED Module Resolution | 84x56 dots |
| Density per SQ.M | 30,625 dots/SQ.M |
| Signal Processing | 14 bit |
| Grey Level | 4096 - 65536 |
| Refresh Rate | > 3840Hz |
| Scan Mode | 1/7 |
| Brightness | > 6,500 nits |
| Viewing Distance | > 5.7m |
| Viewing Angle | 160 degree |
| Input Voltage | 100-240V/50-60Hz |
| Max Consumption | 800 W/SQ.M |
| Ave Consumption | 320 W/SQ.M |
| Working Temperature | -20 degree to +50 degree |
| Storage Temperature | -40 degree to +65 degree |
| Input Voltage | DC5V |
| IP Rate | IP65 |
| Working Humidity | 10% - 60% |
| Storage Humidity | 10% - 90% |
| Lifespan | > 100,000 hours |
| MTBF | > 10,000 hours |
| Service Type | Front Service |
| LED Lamp | Nationalstar |
| IC | ICN2038s/2153 |
| Control Card | Nova / Colorlight / LINSN / Huidu |
| Weight | 25KGS/panel |
| Cabinet Dimension | 960mm W x 960mm H |
| Cabinet Resolution | 168x168 dots |