It is a great honour for our customers to be invited by VOLVO to create a creative display for the VOLVO exhibition. This time it is hosted by VOLVO as a platform to release the new XC40 rechargeable Pure Electric car. The conference site uses the large LED screen as the medium and uses the large space to create a sense of the future. The concise and atmospheric visual experience highlights the key points. The conference is held in indoor venues. As an absolute visual centre, the large on-site LED screen not only needs to ensure high-definition display effects, but also considers good viewing comfort. KENSUN indoor screens have the characteristics of high refresh rate, low brightness, and high grey, which are perfectly adapted to the darkroom environment. The colour is soft, and the details are restored.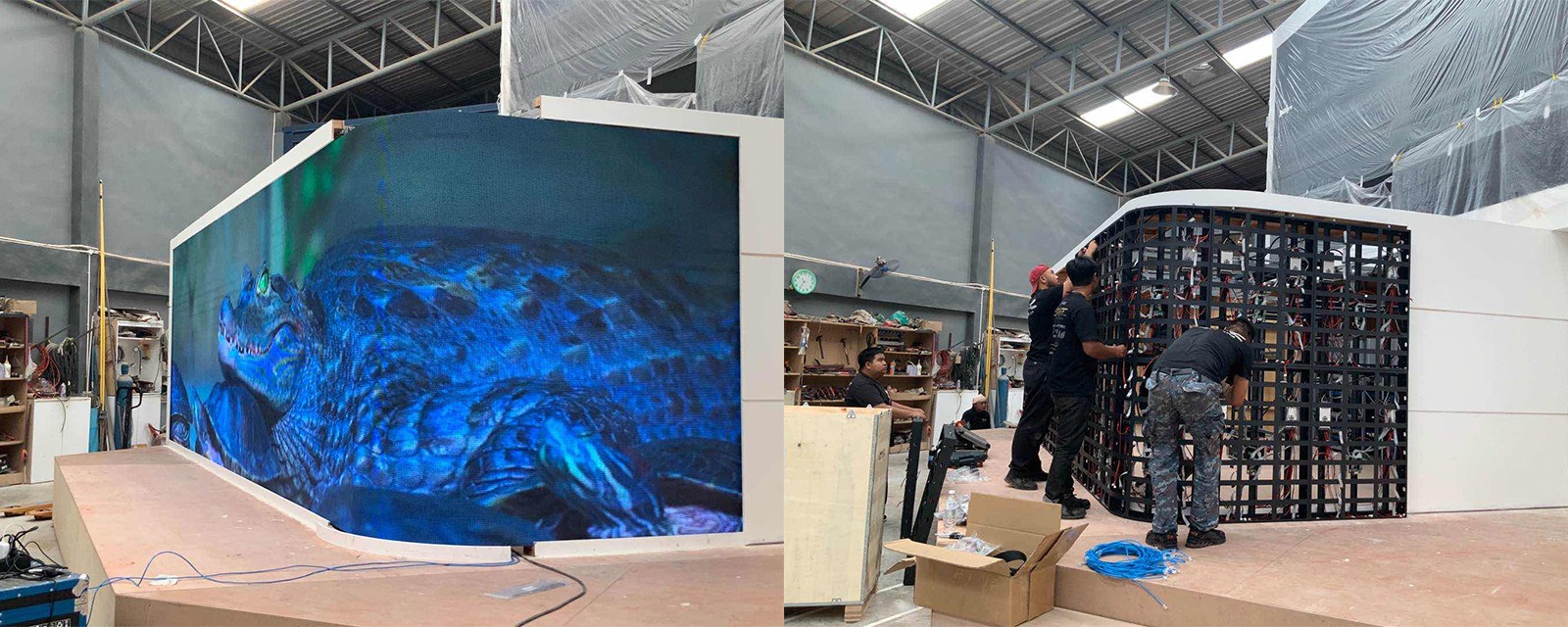 The venue has a large horizontal span, with two large screens staggered and arranged with large viewing angles to ensure viewing needs from all angles, creating a depth effect, and conveying a sense of technology and the future.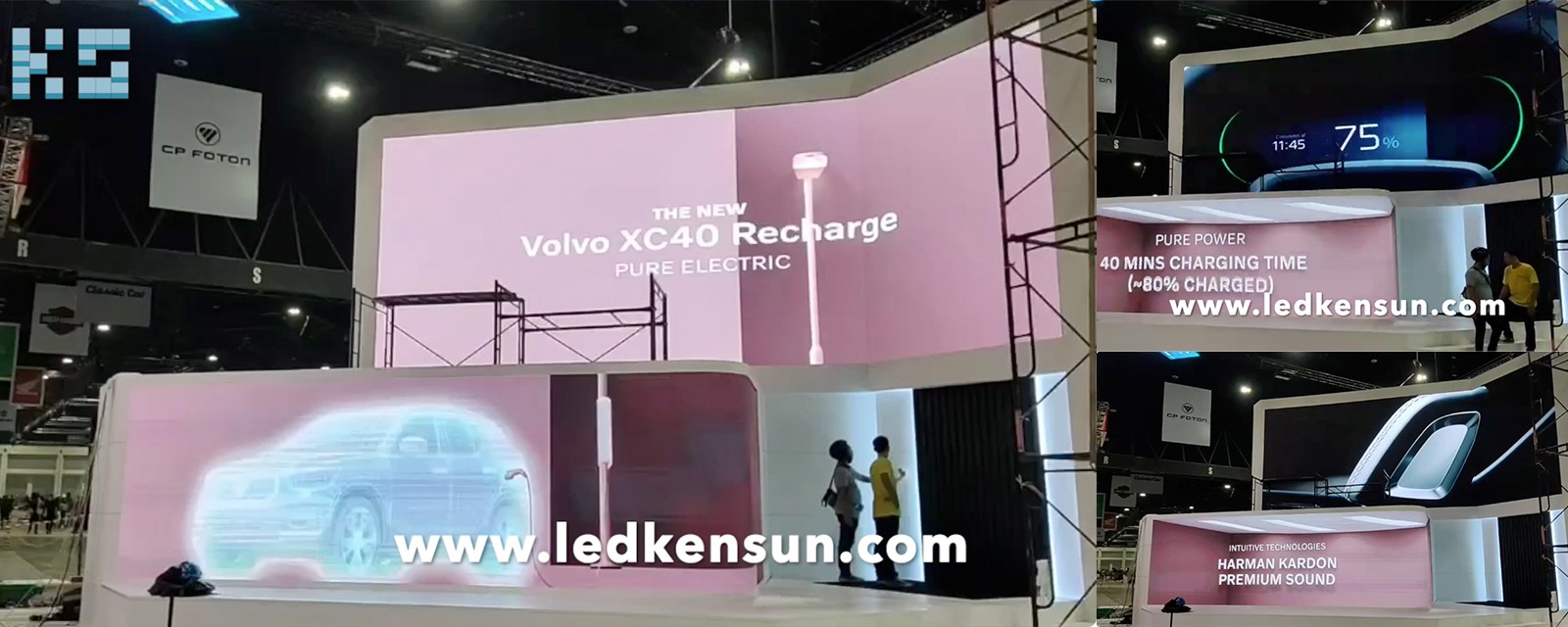 The screen below is a P4 indoor curved display customized by P4 soft module 256*128mm, the whole screen size is 8.48m long*2.048m high, points 2112*512 pixels, plus 3D video to create indoor 3D display, allowing customers There is an immersive feeling. The wide venue is combined with a large-area LED display to meet the viewing needs of the on-site audience.