P8 Solar VMS Trailer
P8 Solar LED VMS Trailer
Product introduction |
Those LED Kensun has designed this type of Variable Message Signs with the rental industry on purpose, to be used by companies that require both reliable and robust LED equipment. Both the trailer and the screen are built from heavy duty aluminium to avoid rusting and are designed to last for many years. products were widely used in both indoor and outdoor places like hall, hotel, exhibition room, public square, symbols,building and TV stage background and etc.

Cabinet Material:Cast Iron & Aluminium
Application:This type of Solar LED VMS Display can display colourful content and change as you wish. It can be used in all situtions - from displaying a simple traffic message or vehicle speed to showing full colour advertising banners or videos.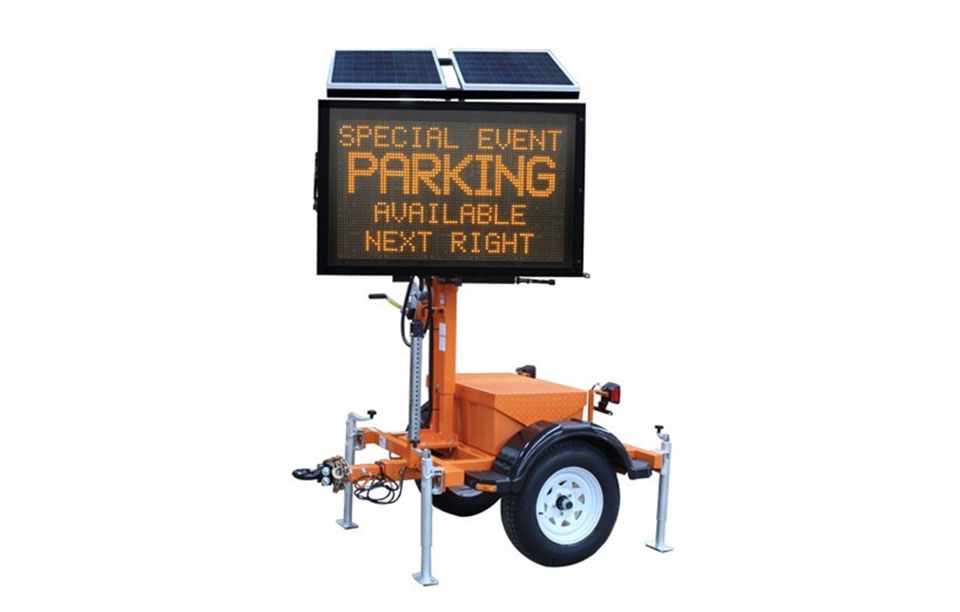 Full Colour Solar Mobile Trailer LED Sign
This type of solar mobile trailer LED sign can be made to different dimensions as you wish. There are 2240mm W x 1280mm H, 2560mm W x 1600mm H, 1920mm W x 1280mm H, 1600mm W x 960mm H and etc.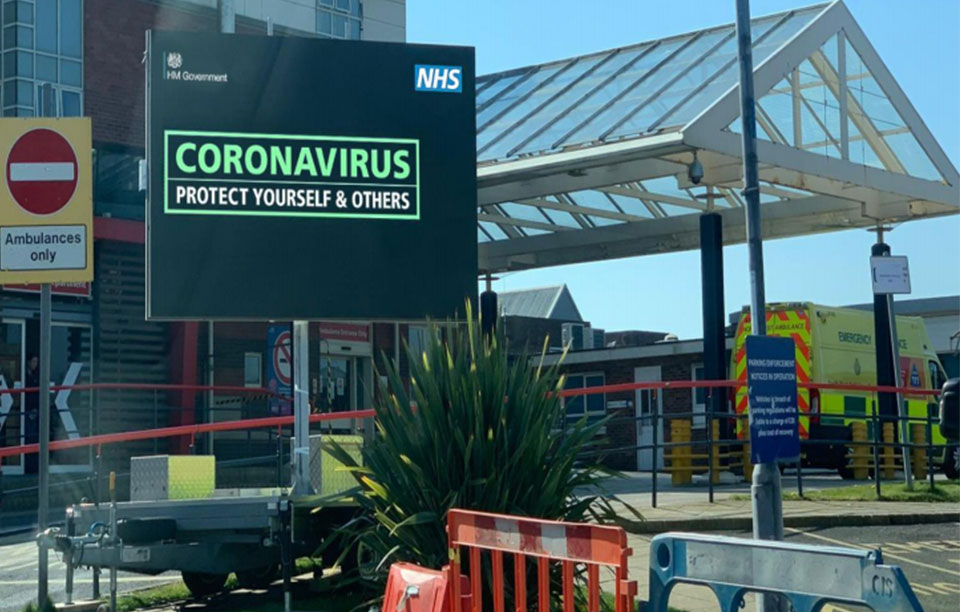 The Benefits of VMS
Our VMS boards come with a wide range of benefits. You can customise your message as you need with remote programming capabilities. It is portable and easy to transport. And, it is durable with high IP-rated, which means they are weatherproof and withstand the harsh outdoor climate whether it be rain, hail or shine.
Product Parameters
Product Model

P4.8

P5

P6

P8

P10

P10

Pixel Pitch

4.8mm

5mm

6 mm

8mm

10 mm

10 mm
Driving Mode

1/10 Scan Constant Current

1/8 Scan Constant Current

1/8 Scan


Constant Current

1/5 Scan Constant Current

1/2 Scan Constant Current

1/4 Scan Constant Current

Pixel Configuration

1R1G1B

1R1G1B

1R1G1B

1R1G1B

1R1G1B

1R1G1B

LED Type

3-in-1 white

3-in-1 white

3-in-1 white

3-in-1 white

3-in-1 white

3-in-1 white
SMD2525
SMD2525
SMD2525
SMD2525
SMD3535
SMD3535

Module Size

192×192mm

320×160mm

192×192mm

256×128mm

320×160mm

320×160mm

Module Pixels

40*40dots

64*32dots

32×32dots

32×16dots

32×16dots

32×16dots

Module Weight

500g

550g

280g

500g

474g

436g

Pixel Density
43402
dots/m²

40000 dots/m²
27777
dots/m²

15625 dots/m²

10000 dots/m²

10000 dots/m²

Viewing Angle

H≥140°V≥140°

H≥140° V≥140°

H≥140° V≥140°

H≥140° V≥140°

H≥140° V≥140°

H≥140° V≥140°

Max./Avg. Power Consumption

800/250 w/m²

780/260 w/m²

651/217 w/m²

510/250 w/m²

760/450 w/m²

440//260 w/m²

Brightness

≥5000 cd/m²

≥5000 cd/m²

≥4000 cd/m²

≥4000 cd/m²

≥ 6000cd/m²

≥ 4000cd/m²

Refresh Rate

≥5580Hz

Recommended Viewing Distance

≥4.8m

≥5m

≥6m

≥8m

≥10m

≥10m

Operating Temperature/Humidity

-10℃~+40℃/10-80% no condensation

Storage Temperature/Humidity

-20℃~+60℃/10-85% no condensation