This concert uses many LED displays to create a hardcore stage full of technology and rhythm. Incorporating technological highlights such as rental screens, lighting, etc., the design concept of "multiple cross-border, breaking walls and cohesion" runs through the audience. Show the power and value of music between square inches and unlock a new online and offline audio-visual experience.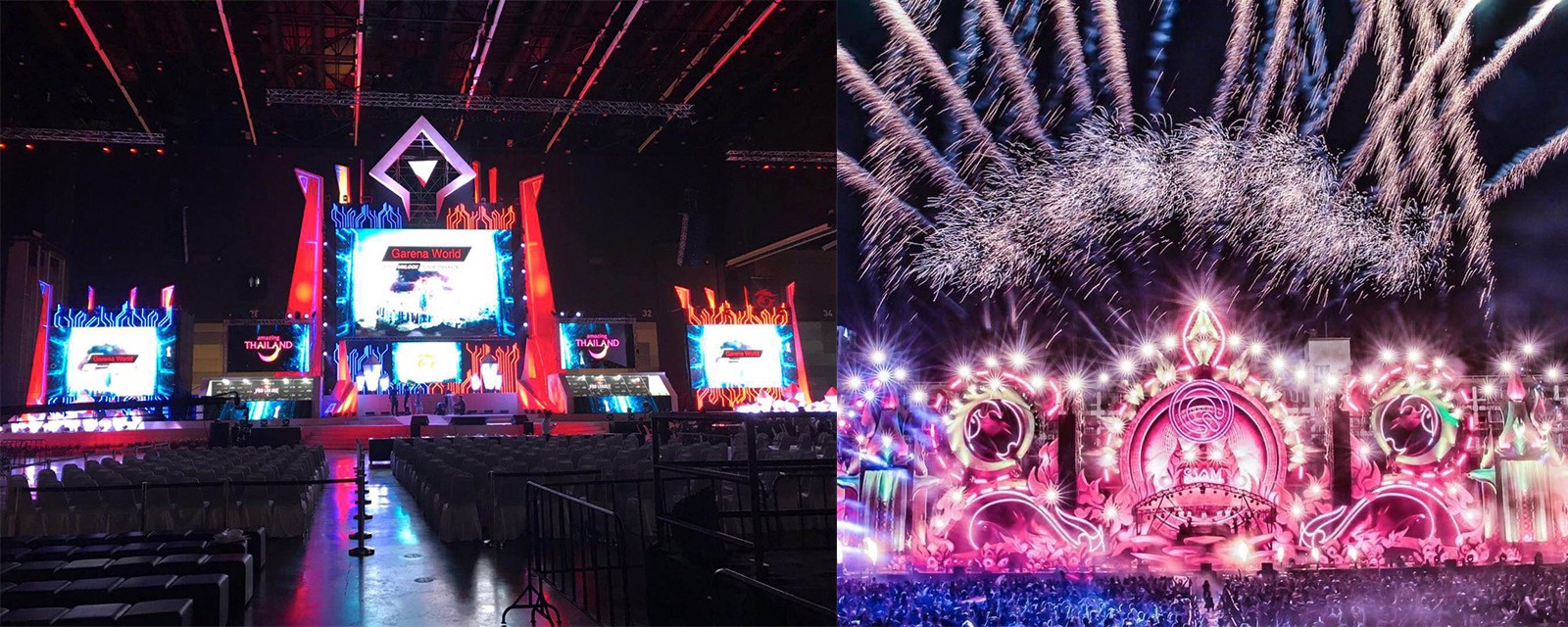 The P3.91 outdoor LED background screen is used in the centre of the stage, and LED displays are also used on both sides for display. The strip screens of different lengths are arranged staggered and symmetrical. The unsplit single strip LED screen can enhance the three-dimensional effect of the stage and create a sense of science and technology when displayed, and the design of the grille provides a more reasonable creative space for the large screen and lighting. Let the relationship between stage and performance not only be limited to the solemnity and solemnity of the traditional framed stage, but also integrate the performance, guests, and audience into a whole.
A good performance must complement each other in many ways, so that every part of the stage starts from itself, highlights the environment and emphasizes the characters.