Cabinet Material:Cast Iron & Single Side Design
Application: Cast iron material made with the features of high precise, high hardness and high strength. It can be used in many places. For example, it is suitable for sitting on the commercial stores, big events, exhibitions, wedding ceremonies, airports and party senarioes. You can chose to use different letters to display any words you want to tell the audiences. These LED letter signs can be utilised with the music together, so you will achieve a very wonderful displaying effect. You will be defintely unique by using our magic LED letter signs.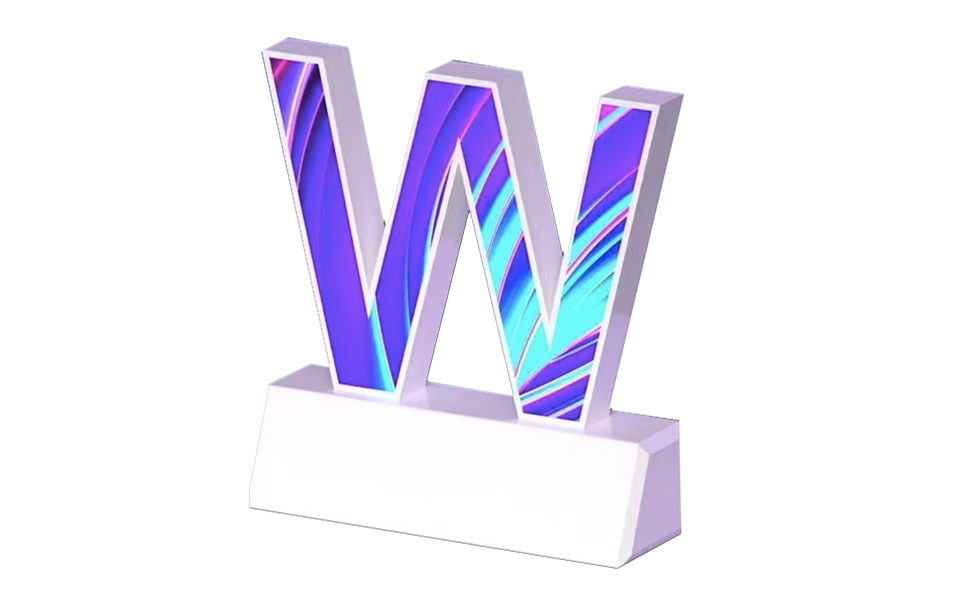 P3 Small Module
LED display module panel dimension is 48x48mm, the modules use unique design with Black Nationalstar SMD 2121 LED lamp Encapsulation, High quality with stable performance.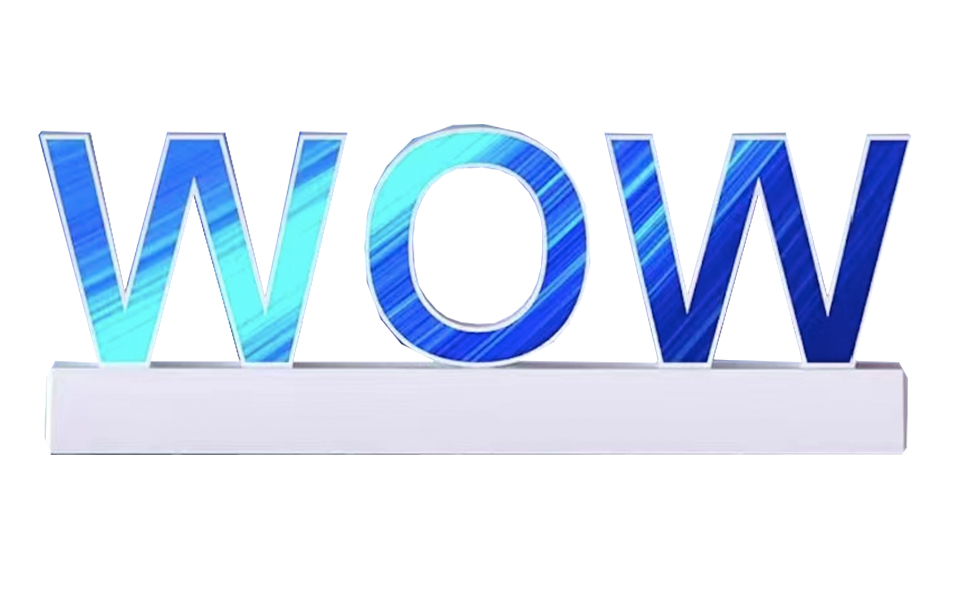 Strong Visual Impact
Pure black module mask and SMD2121 LED to make the LED display with higher contrast rate. 14 bit color depth to make the LED display with nature color and visual impact, giving viewer immersive feeling. High flatness, seamless connection using fast lock design, no gaps.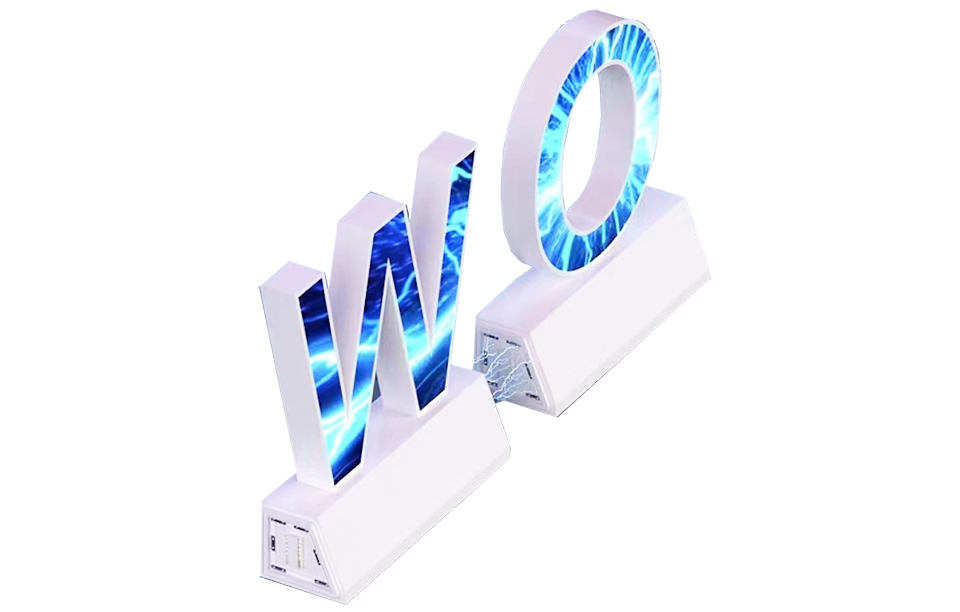 High Refresh Rate
High refresh rate up to 3840hz to realize high contrast, high definition with uniformity color effect. The display is perfect with clear image and visual present.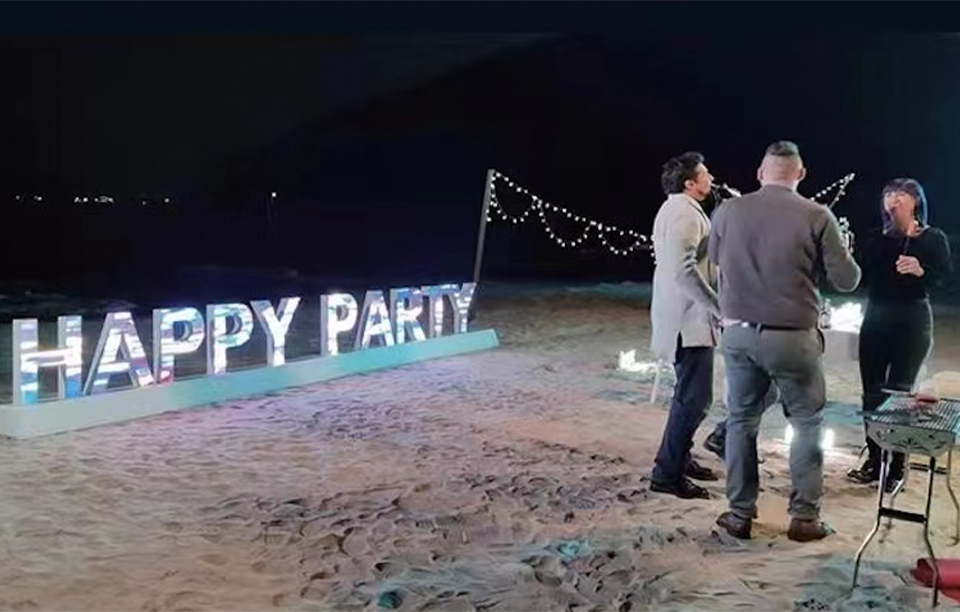 Quality-centric Approach
We focus on one-stop service for customised design and manufacturing to satisfy your various needs. It has wheels on the bottom of the basement, so you can remove it very easily. It has the magnetic suction design at the side of the letter sign. You can attach each other very easily. You can change the letter position anytime you wish. The power is applied by 24V, so it will be very safe to use. You will not worry about the children playing with it.
Product Parameters
| Item | Parameters |
| --- | --- |
| Pixel pitch | 3mm |
| LED Type | SMD2020 1R1G1B |
| LED Module Size | 48 x 48mm |
| LED Module Resolution | 16 x 16 dots |
| Input Voltage | 24V DC |
| Magnetic Design | YES |
| Letter Available | A-Z, &, 0-9, Circle, Heart Shape |
| Portable Method | Bottom wheels |
| Grey Level | 4096 - 65536 |
| Refresh Rate | > 3840Hz |
| Scan Mode | 1/32 |
| Brightness | >1,000 nits |
| Viewing Distance | > 3m |
| Viewing Angle | 160 degree |
| Input Voltage | 110-240V/50-60Hz |
| Max Consumption | 750W/SQ.M |
| Ave Consumption | 225W/SQ.M |
| Working Temperature | -20 degree to 45 degree |
| Storage Temperature | -40 degree to 60 degree |
| IP Rate | IP20 |
| Working Humidity | 10% - 60% |
| Storage Humidity | 10% - 90% |
| Lifespan | 100,000 hours |
| Service Type | Front & Rear Service |
| LED Lamp | Nationalstar |
| IC | ICN2153 |
| Control Card | Nova / Colorlight |
| Operation Approach | Windows |